How Much Money Is Queen Elizabeth Really Paying For Prince Andrew's Legal Issues?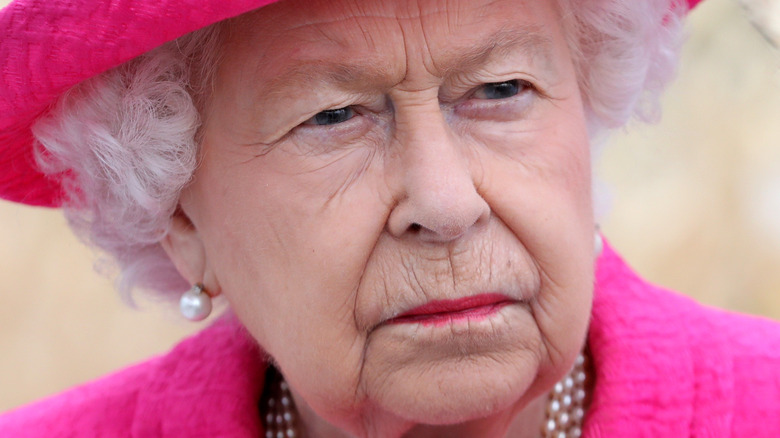 Chris Jackson/Getty Images
The following article contains allegations of sexual assault. 
The royal family has had its gloved hands full dealing with the fallout from Prince Andrew's alleged sexual assault alongside Jeffrey Epstein. The prince has basically been in hiding to avoid being served papers, but that hasn't stopped Kensington Palace from having to foot the bill throughout the ongoing scandal. The amount of money Queen Elizabeth is paying for Prince Andrew's legal battles may surprise you, as it is no small sum.
Over the summer, one of Jeffery Epstein's accusers, Virginia Giuffre, pointed the finger at the Duke of York and filed a lawsuit against him, per Newsweek. She claimed that she was forced to have sex with Prince Andrew in locations across the U.S., London, and the U.S. Virgin Islands while she was still a minor. British law enforcement have passed the case to investigators stateside, letting them take the lead on prosecuting him.
Following the allegations, Andrew absconded to Scotland to seemingly hide from the proceedings, per The New York Times. But even throughout his time in hiding, legal bills continued to roll in and it fell to his mother, Queen Elizabeth, to settle them. Prince Andrew's legal battles come at quite the expense to the royal family. Queen Elizabeth is pouring millions into his defense following the sexual assault allegations, per The Telegraph. Along with British counsel, Andrew has enlisted the aide of multiple lawyers out of Los Angeles law firm, Lavley Singer as well.
Queen Elizabeth covers Prince Andrew's legal bills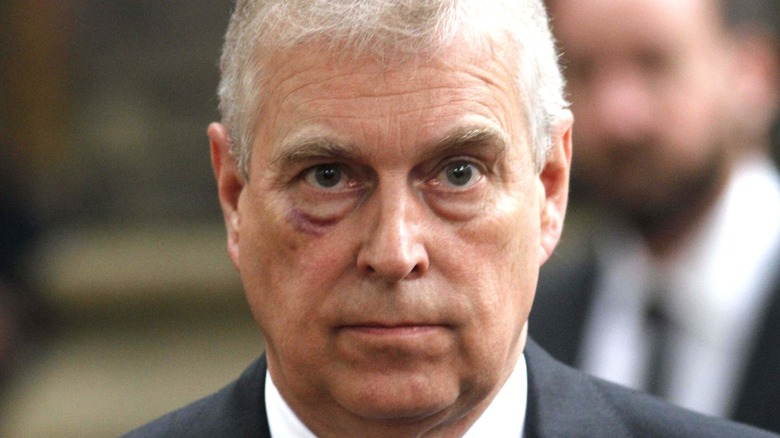 Wpa Pool/Getty Images
The American firm's lead counsel charges him a shocking $2,000 per hour, and that is just for a single lawyer on his defense team. The Daily Beast reported that Queen Elizabeth is pulling the funds from a private account that holds income from the Duchy of Lancaster. The account holds roughly £23 million, but that sum has surely plummeted in recent months. 
At the time of this reporting, Prince Andrew is still reportedly hiding out in Scotland, but that did not prevent him from being served. Many believe that his decision to remain there has to do with the fact that he cannot be arrested while in the presence of his mother, the Queen. Per Wales Online, "Although civil and criminal proceedings cannot be taken against the sovereign as a person under UK law, the Queen is careful to ensure that all her activities in her personal capacity are carried out in strict accordance with the law." So long as he is with his mother or on site at a royal palace, the law cannot reach him.
Only time will tell how long Andrew will remain in hiding, or how high the totals on his legal bills will rise. However, it seems that Queen Elizabeth is protecting the prince for the time being, and paying a hefty price at that.
If you or anyone you know has been a victim of sexual assault, help is available. Visit the Rape, Abuse & Incest National Network website or contact RAINN's National Helpline at 1-800-656-HOPE (4673).