Why Dr. Fauci's Comments About Christmas Are Raising Eyebrows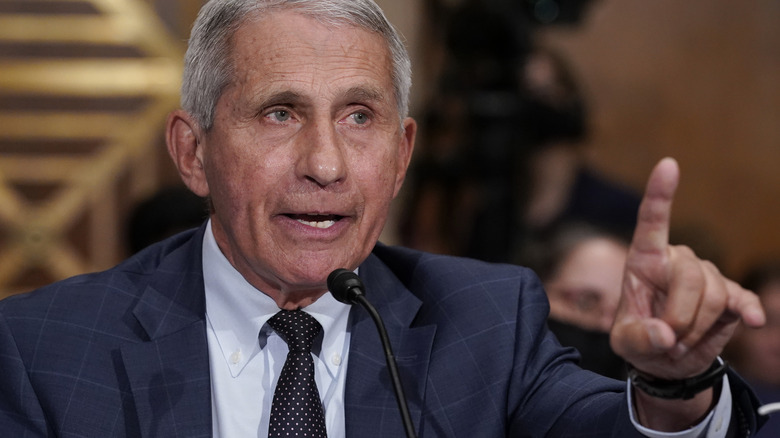 Pool/Getty Images
It seems Americans have had more than enough of pandemic living. As Fox News reports, while speaking to Margaret Brennan on "Face the Nation," Dr. Anthony Fauci addressed what this Christmas might look like given that we are still battling Covid-19.
When asked by the host if this holiday season might include family gatherings, the renowned immunologist answered, "It is just too soon to tell. We have to concentrate on continuing to get those numbers down and not try to jump ahead by weeks or months and say what we're going to do at a particular time" (via NIH).
In 2020, Dr. Fauci told the nation he was not spending the holidays with his children for the first time in 30 years, and advised Americans to stay home for their own safety (via CNBC). This was no easy message to swallow, but now, it seems people are simply not having it, with many folks, including Donald Trump Jr., taking to Twitter to express their dismay over Dr. Fauci's comments about Christmas 2021.
Twitter reacts strongly to Dr. Fauci's Christmas comments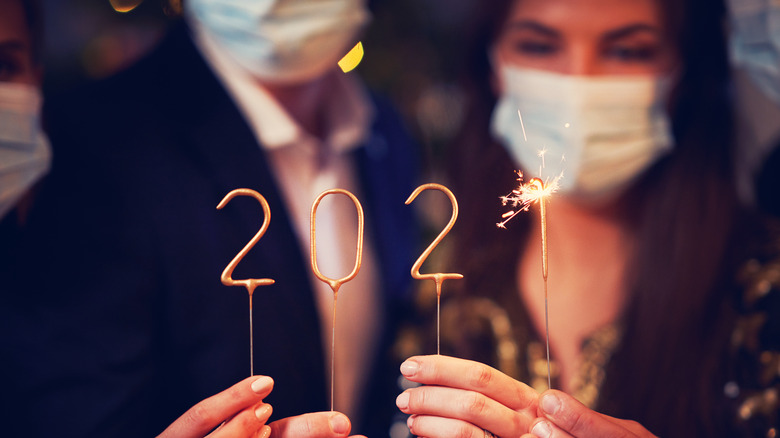 Kamil Macniak/Shutterstock
"Dr. Fauci said today it's too soon to know whether people will be able to gather for Christmas. Insanity. Who in the world is still listening to this dude?" Outkick.com's Clay Travis tweeted, with many other Twitter users reacting with similar dismay to Dr. Fauci's remarks about the upcoming holiday season.
Texas Congressman Lance Gooden remarked, "If Barack Obama can have his birthday bash, then the American people can celebrate the holidays with family."
For his part, Donald Trump Jr. tweeted, "No Christmas for you and your family, but it's totally 'covid safe' according to Fauci to participate in filming a puff-piece documentary celebrating how much of a 'hero' he is."
Another Twitter user opined on the topic, "Seriously. Who waits for Fauci to give them permission to celebrate Christmas?" Someone else suggested, "Instead of Fauci canceling Christmas, let's cancel Fauci!" Many others noted they wouldn't be looking to the doctor to approve of their holiday plans, and finally, Twitter users commented en masse about how football stadiums were packed with maskless fans, and questionably safe Hollywood award shows keep airing, so Christmas plans should not concern Dr. Fauci.