David Lee Roth Has News That Fans May Not Like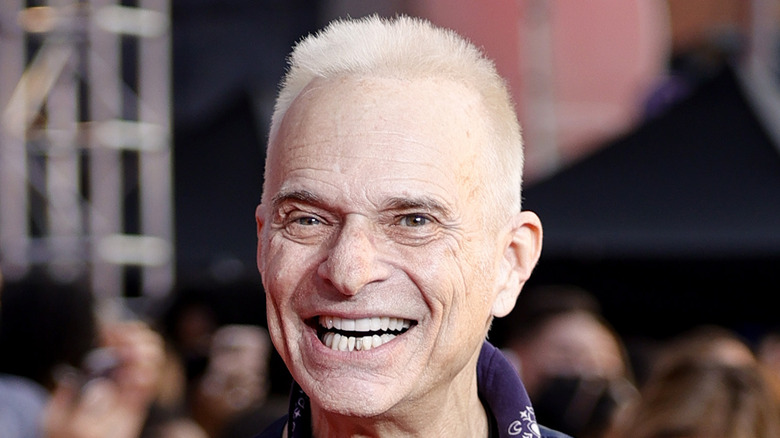 Jason Kempin/Getty Images
With his wild hair and wilder attitude, David Lee Roth has entertained audiences for more than four decades. The iconic vocalist for Van Halen helped the group soar into rock history with hits like "Runnin' With the Devil" and "Hot for Teacher" before moving on to his own solo career (via Biography). There, he enjoyed success with songs like "Just a Gigolo/I Ain't Got Nobody." In recent years, Roth has reunited on and off with his old bandmates, but his current tour is a five-show stint at the House of Blues in Las Vegas' Mandalay Bay hotel.
It will also be his swan song. In a phone interview with the Las Vegas Review-Journal on October 1, Diamond Dave announced, "I'm throwing in the shoes. I'm retiring." Refusing to elaborate, he added, "I'm not going to explain the statement. The explanation is in a safe. These are my last five shows."
For a rocker who once bragged that his hard-living ways made Led Zeppelin "look like Boy Scouts," such an abrupt end comes as a shock. But, as he explained to the newspaper, even party boys have to slow down sometimes.
David Lee Roth is concerned for his health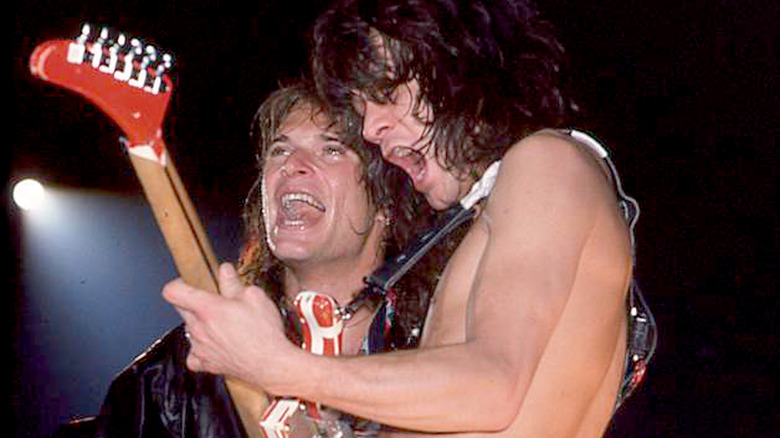 Kevin Winter/Getty Images
David Lee Roth will turn 67 on October 10, and the rocker wants to see as many more birthdays as possible. As he told the Review-Journal, "I am encouraged and compelled to really come to grips with how short time is, and my time is probably even shorter." Thinking about his "beloved classmate" Eddie Van Halen, who died of cancer just a year ago, Roth noted his surprise at having outlived his long-time bandmate. He added that his doctors and handlers have advised him that keeping up a grueling performing schedule could seriously affect his health.
At least Roth is departing on a high note. He recalls his years with the band fondly, and is still good friends with Alex Van Halen, who is also actively performing. "I've given you all I've got to give. It's been an amazing, great run, no regrets, nothing to say about anybody. I'll miss you all. Stay frosty," he concluded his interview.
Fans were understandably distraught at the news, but grateful to have the chance to see Roth one more time in Vegas. One follower tweeted, "Thanks for all the years, Dave ... I'll be at the Jan. 7-8  shows to say goodbye to the greatest entertainer in the business." Another added, "Thanks for all the years of greatness. We sincerely wish you the best in your retirement and hope your art continues to bring you joy."