Did Donald Trump Really Try To Get A Role In This Soap Opera?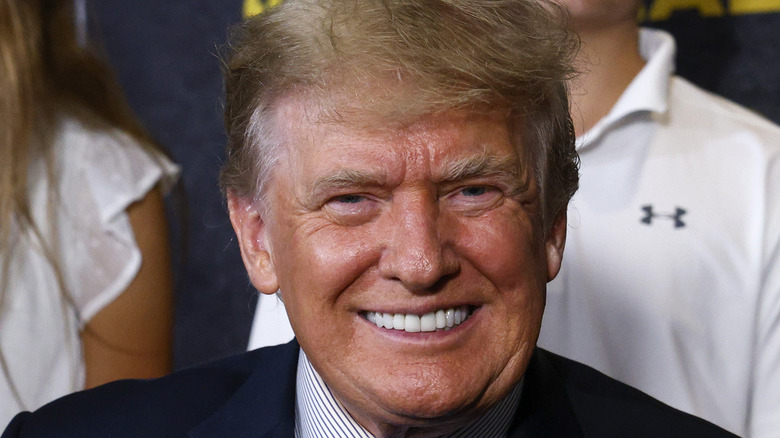 Douglas P. Defelice/Getty Images
Many words have been used to describe former President Donald Trump, but we'd yet to hear anyone describe him as an "ungallant clown." That's exactly how veteran actress Joan Collins refers to him in her published diaries, which were serialized by The Daily Mail. In an entry dated July 31 at the "South of France," she dishes on Donald after he denies he had wanted to be on the iconic 1980s show, "Dynasty." She wrote, "Donald Trump, that ungallant clown, has written something horrible about me in the New York Post. He said the story that he wanted to be one of Alexis's lovers in 'Dynasty' is a lie," then adds, "I know it's perfectly true because [producer] Gary Pudney told me. But Trump said, 'The last thing I would want to do in real life or television is to be your lover.' What a gentleman!" she fumes.
Trump might have been less cavalier if he had known that, as Collins put it, she channeled him when she played Alexis Carrington Colby. "Alexis was very clever in that way. She was like anybody in business — you have to be manipulative and devious and clever to be ahead of the game. I based that character slightly on my then friend Donald Trump, who was far away from becoming the president at that time," she told Cara Delevigne in a Harpers Bazaar interview in 2019, even though she didn't indicate the reason why Trump didn't even sit in the friend zone.
Trump has made cameo appearances on other shows of the era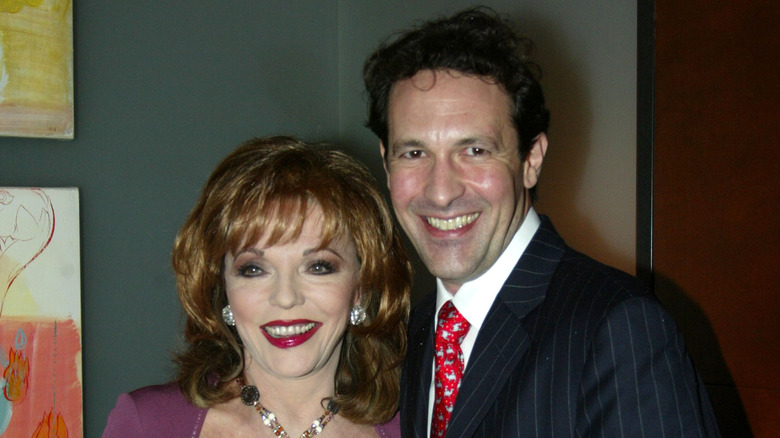 Myrna Suarez/Getty Images
Trump's bid to get on "Dynasty" would not be the only time he's appeared in a cameo for some of the most popular tv shows of the time. He first appeared on TV playing himself on "The Jeffersons," before appearing in other TV shows including "The Fresh Prince of Bel Air" in 1994 and "The Nanny" in 1996 (via SeeThru). 
It wouldn't have been the only time Joan Collins had the opportunity to tangle with Donald Trump either. During a 2017 interview on "The Jonathan Ross Show," Collins said she had the opportunity to bump into the former real estate developer again when she and her current husband were on the lookout for a new place to live. "We saw him when Percy and I were buying an apartment in New York a few years ago," she said.  "He [Trump] said that he wanted us to buy an apartment at the Trump Tower, his place. He was very interested in us doing it" (via YouTube). 
But she said she had no regrets about passing up on Trump's offer, saying, "Thank God we didn't, you know what the Trump Tower is like now. You have to show your passport, you have to go through security to get into that building."