This Royal Biographer Thinks Meghan Markle's Life Is Being Shaped By Princess Diana's Death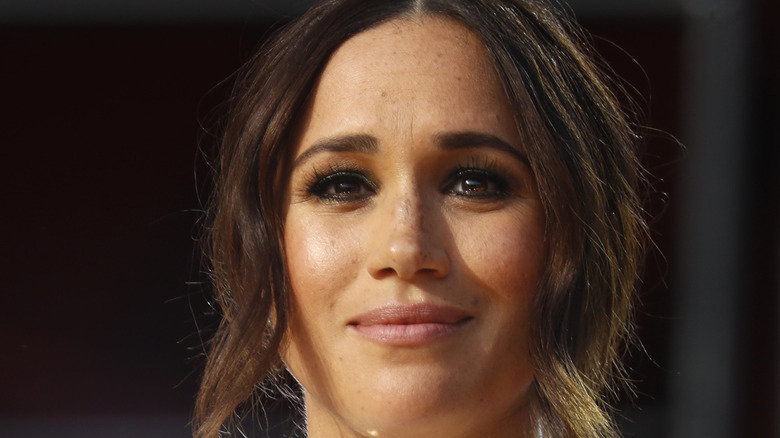 John Lamparski/Getty Images
The world let out a gasp when Meghan Markle told Oprah Winfrey in March that she "never looked up my husband online. I just didn't feel the need to because ... everything we thought I needed to know, he was telling me" (via Insider). Now, one of Princess Diana's confidants says it appears she didn't have to, because the Duchess of Sussex had always been fascinated by the royal family, and that she had even watched Diana's funeral with her friends on television.
In a column for the Daily Mail, writer and Diana's biographer Andrew Morton says that Diana's death left an indelible mark on Meghan and her teenage friends, because it was an "inconceivable tragedy." Morton says that after Diana died, Meghan spent time watching old videos of Charles and Diana's royal wedding and that the teenager was so intrigued by Diana's work that she was gifted a copy of Morton's own book, "Princess, Diana: Her True Story."
One of Meghan's close friends, Ninaki Priddy, would later tell Morton that, "She wants to be Princess Diana 2.0." It appears Markle's apparent dream may have come true, but perhaps not in the manner she had envisioned.
Meghan Markle, Princess Diana comparisons continue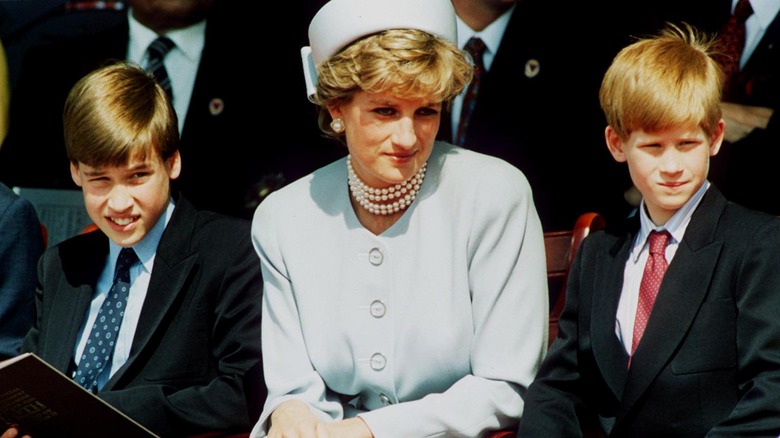 Anwar Hussein/Getty Images
Today, royal expert Andrew Morton claims that Diana, who once claimed that there were "three of us in her marriage" — referring to Charles, herself, and the current Duchess of Cornwall, Camilla Parker-Bowles (via The Seattle Times), appears to be the third wheel in her son Prince Harry's own marriage to Meghan Markle. 
From the time they were engaged, Harry made sure the world knew he thought Meghan Markle would have Diana's blessing, saying back in 2017 that she and Meghan would "be thick as thieves." He even gifted his then-fiancee with diamonds from Diana's collection so that the late Princess of Wales would be present "to join us on this crazy journey" (via the Daily Mail). From then on, there were those in media that sought to compare Meghan to the late royal.
Morton says that in Meghan's quest to become part of the royal family, Meghan's challenges mirrored those faced by Diana. Like Diana, Morton claimed the monarchy would see Meghan and Harry as being "too fresh" for the more traditional establishment.
Even though the couple now live in California, Morton predicts the comparisons Meghan and Diana will continue "for some time to come."