How You Can Listen To All Of Olivia Amato's Class Playlists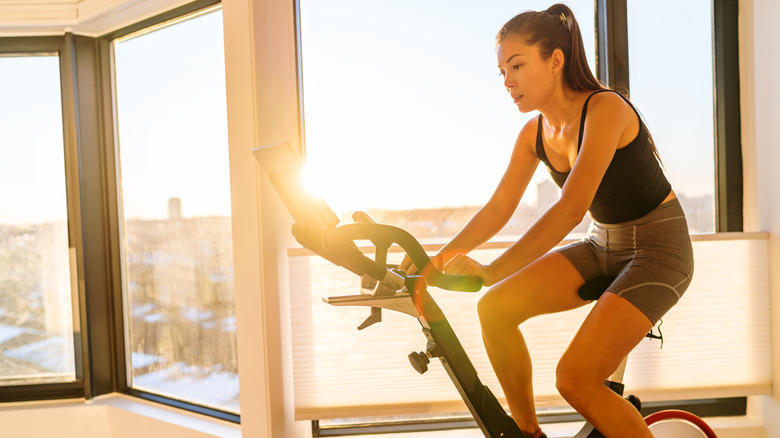 Maridav/Shutterstock
Olivia Amato is a fan favorite instructor among Peloton users. Getting an unlikely start on Wall Street, Amato sparked her passion for fitness while she was working in sales and trading. After spending hours on end each day sitting at a desk, Amato decided that she needed to add a healthy outlet into her daily routine. Rather than treat her potential clients to a fancy dinner, the self-proclaimed crazy plant lady began conducting meetings at a fitness class and discussing business over a healthy smoothie (via Olivia Amato). 
After some time incorporating fitness into her days on Wall Street, Amato began the process of training to become a boxing instructor. Eventually, the fitness guru made the transition to working in the fitness world full time. In the years since, she has become a fan favorite among the million (and counting) Peloton users.
Of her classes, Amato says, "We're gonna work, and we're gonna work hard. Know that I'm in this with you every step of the way. I'm a natural cheerleader, and when we work out together, we're a team. I will always have your back, no matter how challenging things get" (via Peloton). Fans of the Peloton instructor also claim that you're likely to hear her say "what's good" in every class with a certain kind of ease that implies she's barely broken a sweat (via Spring Hollow Drive).
You can play Olivia Amato's favorite music off the bike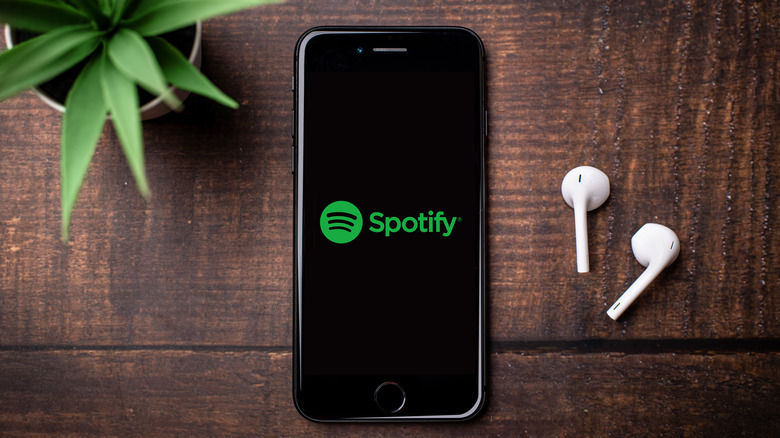 Yalcin Sonat/Shutterstock
So, what is it that makes an Olivia Amato stand out among all of the options you have when you climb onto a Peloton bike? Fans claim that Amato has a type of motivational energy that doesn't feel manufactured or like too much (via Spring Hollow Drive). She tends to focus on power zones, which are individualized zones of how much you should expect to exert yourself during a workout. Amato is a dedicated instructor with tons of loyal pupils in each of her classes, but amazing workouts aren't the only thing that makes her classes so good. Each class is bolstered by the high-energy playlists that Amato puts together.
If you've been loving Amato's playlists and want to listen to it on your commute to work, while you clean your kitchen, or during a dog walk, Peleton has made it easy to do so. They compiled all of the current tracks from Amato's classes, and you can find all 14 tracks on this Spotify playlist (via Peloton). Now, you can skip investing in a Peloton, grab your bike, and ride along to the tunes!