The Heartbreaking Death Of Bridgerton Hair And Makeup Artist Marc Pilcher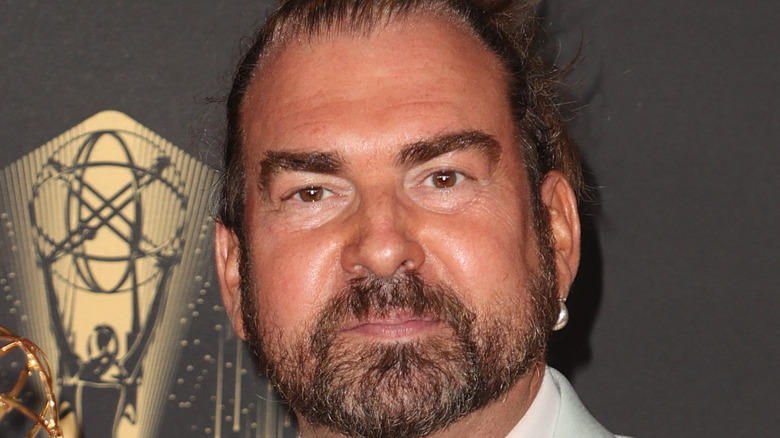 Kevin Winter/Getty Images
Netflix's hit show, "Bridgerton," is the perfect blend of a period piece with modern beauty. Based on the best-selling novels by Julia Quinn and produced by "Grey's Anatomy" legend Shonda Rhimes, the show instantly became a favorite amongst viewers (via Vogue). While many aspects of the show were well-done, few things were as impeccable as the hair and makeup that are seen on the actors and actresses. It is so well done that the man behind the looks, Marc Pilcher, won an Emmy for his work (via Gold Derby).
Pilcher was well-respected both on and off set for his work. Sadly, he passed away due to complications from COVID-19 on October 3, 2021 at just 53 years old. According to the New York Post, Pilcher was vaccinated and had no underlying health conditions when he fell ill from the virus.
Pilcher's family released a statement regarding his passing, stating, "It is with the deepest of hearts we confirm that Marc Elliot Pilcher, Academy Award Nominee and Emmy Award-winning hair and makeup designer/stylist, passed away after a battle with Covid-19 on Sunday 3rd October 2021."
The cast of the show shared touching tributes to their makeup artist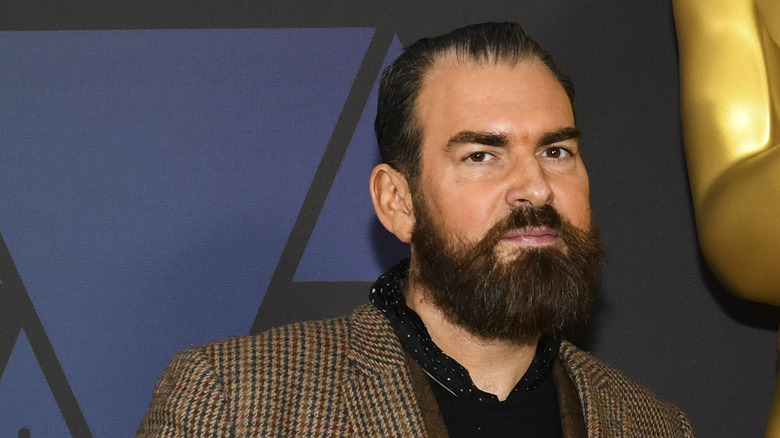 Rodin Eckenroth/Getty Images
It wasn't long before the cast of the show began releasing statements about the loss of their coworker and friend. Nicola Coughlan, who plays Penelope Featherington on "Bridgerton," shared a heartfelt message about the loss of Marc Pilcher. "So heartbroken by the loss of Marc Pilcher, the brilliant and visionary Hair and Makeup designer for 'Bridgerton' Season One. Marc was so passionate about his work and so tremendously talented. Not even a month ago he won his first Emmy award," she wrote on Twitter. "It's a tragedy that he's been taken so young when he had so much yet to do. Please also use this as a reminder that Covid is still a very real and present danger, please get vaccinated and mask up to protect yourself and others." 
Phoebe Dynevor, who plays Daphne Bridgerton on the show, shared her co-star's tweet, adding that she was "at a loss for words" regarding the passing of Pilcher (via Variety). He will be deeply missed.