Here's How Tall Maisie Williams Really Is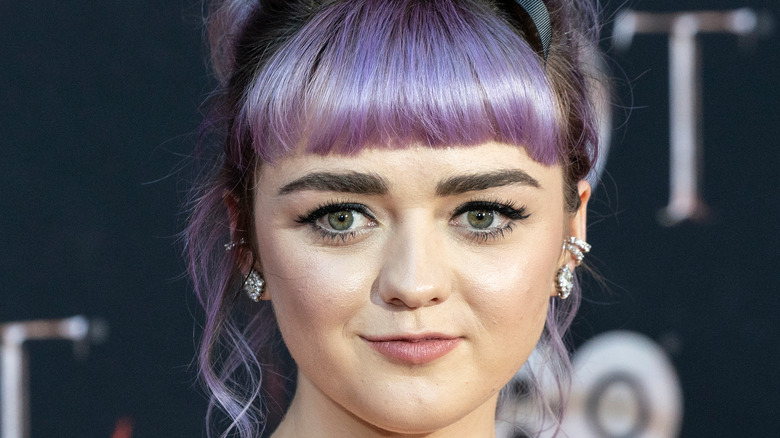 lev radin/Shutterstock
As one of the youngest stars on "Game of Thrones." Maisie Williams was often towered over by her castmates. Especially when it came to her fictional sister and off-screen BFF Sophie Turner, who's 5'11" (and three quarters) as she revealed during a Wired interview with Jessica Chastain.
Despite being one of the youngest –- and smallest –= cast members of the show, that didn't stop her (or Arya Stark) from carrying the show across its eight-season run. Out of all the characters, Arya was certainly the strongest and most badass.
When it comes to her height, the actress has taken inspiration from her stature with the name of her production company –- Pint-Sized Pictures. Formed with two of her friends "to showcase unknown women's talents" in music videos and film, Williams describes herself as "short, the height of a pint!" (via L'Officiel USA).
But exactly how tall is Maisie Williams?
Maisie Williams struggled with her body image during her time as Arya Stark on Game of Thrones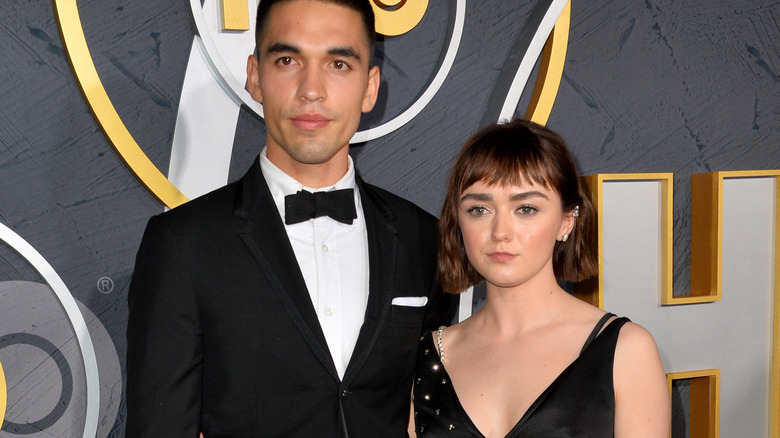 Featureflash Photo Agency/Shutterstock
Well, according to Celeb-Heights, Maisie Williams is 5 feet tall. Putting that into context, whenever she and BFF Sophie Turner stand together Williams often comes up to her shoulder (via Instagram).
Williams' height is a strong point for the actor, case in point with the name of her production company. But throughout her time on "Game of Thrones." the young actress struggled with her body image due to the more male-centric nature of Arya in the series. As she explained to Vogue, around the second and third seasons of the show she started to mature as a woman, "but Arya was still very much trying to be disguised as a boy."
As well as having to have short hair, the actress also had to have a strap across her chest to flatten "any growth that had started," she revealed. "That just felt horrible for six months of the year and I felt kind of ashamed for a while."
Thankfully, Williams was able to find strength and confidence through her character, and since filming ended she'd fully embraced everything to do with fashion. I mean, just look at her Met Gala 2021 look (via Glamour). Not only was it a love letter to the badass women of "The Matrix," but she also made the outfit with her boyfriend Reuben Selby.