Counselor Vs. Therapist: Which Could Help Save Your Marriage?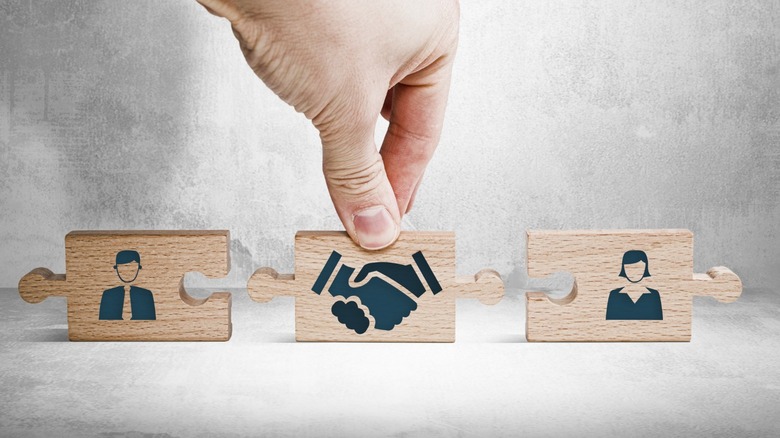 BOKEH STOCK/Shutterstock
People often conflate the term "counselor" with "therapist." While the two professions both offer guidance and support (with a strong focus on using talk therapy) to help clients cope with their mental health concerns, they are different in significant ways. The biggest differences between the two job titles are the education levels, training, licensing, and treatment plan approaches, according to Healthline. These differences are further accented by state laws that feature varying requirements for both professions.
Depending on what someone is hoping to tackle or accomplish, one professional might also be better suited for them than the other. For example, maybe you're dealing with addiction and find that a group setting is more effective, or perhaps you're suffering from a mental disorder, in which case individual therapy might prove to be more beneficial. 
One of the more frequent concerns for which people seek therapy or counseling is marital issues. In fact, about 44% of couples seek out some sort of therapy service before they even get married, according to Bradley University. If you're looking for help with your marriage, where should you turn?
There are significant differences between therapists and counselors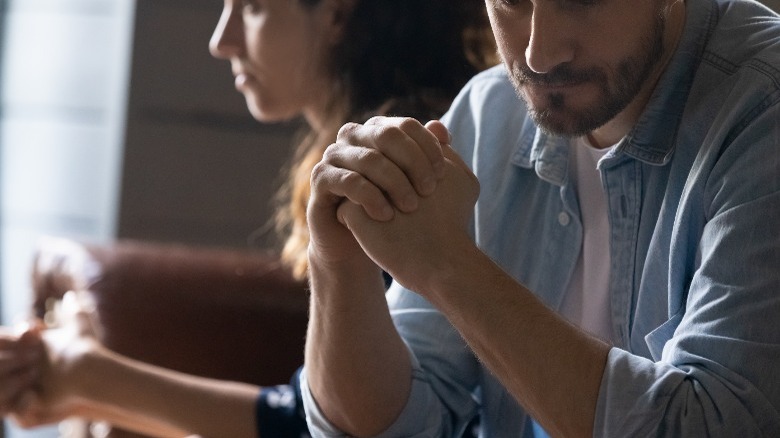 fizkes/Shutterstock
Mental health professionals typically come in the form of therapists, counselors, and psychologists. Education level and licensing play a huge role in determining the differences between the three professions, though it can get convoluted. For example, a counseling psychologist can offer counseling services (as a counselor might), although a counselor may not necessarily be qualified to offer psychotherapy, as would a psychologist or licensed therapist, according to Healthline. 
To be considered a clinical or counseling psychologist in any state in the U.S., individuals must complete their education on a doctorate level (a PhD, or a Psy.D). By comparison, some professional counselors may only need a bachelor's degree and a license, which, depending on where they live, are obtained following an exam and coursework, to obtain their title, according to the American Counseling Association. These differing educational requirements are further reflected in the job roles as well, as psychologists generally work to treat much more complex conditions (i.e. schizophrenia, or bi-polar disorder) than a counselor would.
A clinical therapist, who practices psychotherapy, is usually somewhere between a counselor and psychologist in terms of education. A credible therapist will, at the very least, have a master's degree as well as a license to practice. Oftentimes, a therapist may obtain their doctorate as well, according to Healthlne.   
Which service is better for marital concerns?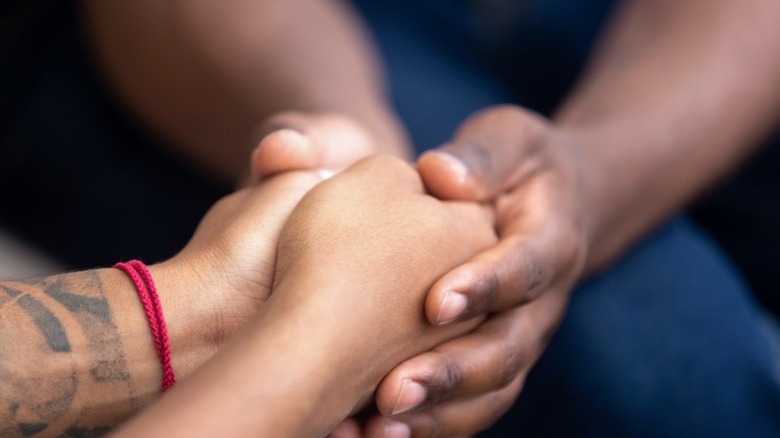 fizkes/Shutterstock
Counselors focus on a number of issues, such as behavioral concerns, negative thinking, and low self-esteem. Counselors may also provide guidance on family and marital problems, as well as substance abuse, although they are generally required to obtain a certification for those services, according to Healthline. It's important to note that counselors tend to treat each person individually, and then tailor a treatment plan for their specific situation, usually offering coping strategies that suit the client's personality. If it's a group setting, counselors may mediate role-playing. A counselor may be more ideal for short-term concerns that don't stem from long-term mental health issues, according to Healthline.
Marriage and family therapists, on the other hand, focus mainly on family and group therapy — for instance, couples therapy, marriage counseling, and parent and children relationships — and methodology. These therapists specifically address the group dynamics and interpersonal relationships more so than individual obstacles (unless it's directly interfering with the relationships).
Finally, a psychologist (or psychotherapist), by contrast, works mostly with individuals, and focuses more on problematic mental or emotional concerns. These issues are generally more serious, and stem from long-term mental health concerns. These concerns usually also require diagnoses and sometimes prescription medication, which is administered by a psychiatrist. When deciding who to approach for marriage concerns, take into consideration your specific situation as well as mental health background.