Everything We Know About Paulina Gretzky's Visual Impairment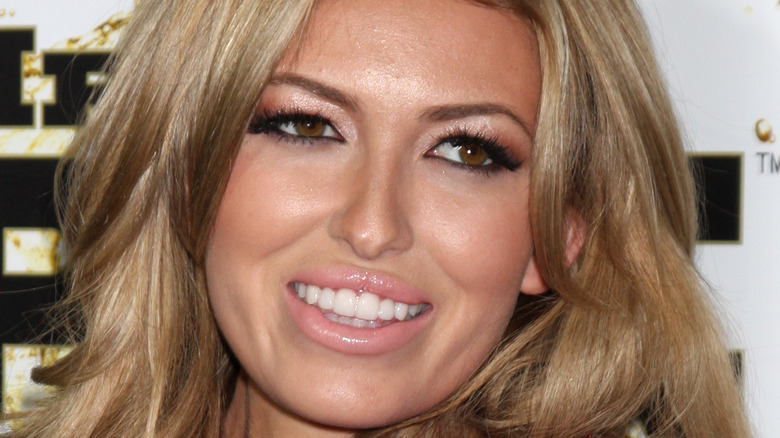 Kathy Hutchins/Shutterstock
The daughter of NHL legend Wayne Gretzy and former actress Janet Jones, Paulina Gretzky is a model who has graced the covers of magazines including Flare and Golf Digest. She is also engaged to professional golfer Dustin Johnson, who she met through her mom. "So I show up looking like a complete ragamuffin, and here's this really cute guy," Gretzky told Golf Digest. "I didn't stay long, but he was such a gentleman, so endearing. He's always been that way to me. We exchanged numbers, and here we are."
The couple now share two children — sons Tatum and River (via Pop Culture) — and while Paulina and Dustin have yet to tie the knot after more than seven years together, she says people shouldn't read too much into it. "I feel like everyone is like, 'What is it? Is he not wanting to or she not wanting to?' It's so stupid," Gretzky said during a podcast interview (via New York Post). "Being just with kids and being happy, I don't want anything from Dustin other than I love him." 
Gretzky did reveal some good news during a podcast interview: She and Johnson are planning to get married next year! However, she also revealed a health issue many didn't know about.
Paulina Gretzky revealed she is legally blind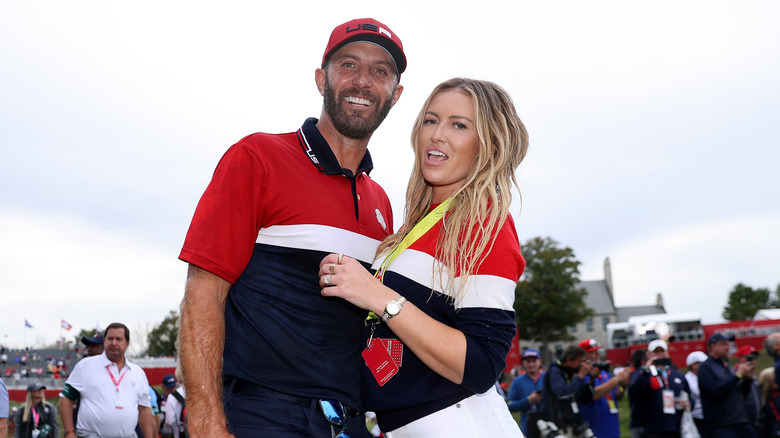 Warren Little/Getty Images
During an appearance on "Pillows and Beer," a podcast hosted by Bravo stars Austen Kroll and Craig Conover, Paulina Gretzky revealed that she is legally blind and that her poor vision cannot be corrected through Lasik surgery. "So, I'm not a candidate for Lasik, unfortunately," she explained (via New York Post). "One out of ten blinks I can see; it's very, very frustrating."
Gretzky did not go into detail about her specific eye problem, but explained that people often mistake her poor vision with rudeness. "A lot of people think I'm mean because I'm not saying 'hi' to them," she said. "Truly, I cant see your face; it's not an excuse; I really can't see you." 
One thing she doesn't have to stress about: her famous dad, NHL Hall of Famer Wayne Gretzky, seeing any of the racy bikini photos she posts on her Instagram page. "[Commenters] are like, Wayne would be so upset. I'm like ... my dad is not looking at my Instagram right now. My dad is like, 'I love you.' He's just not," she said (via Maxim).