The Real Difference Between Spirit Halloween And Halloween City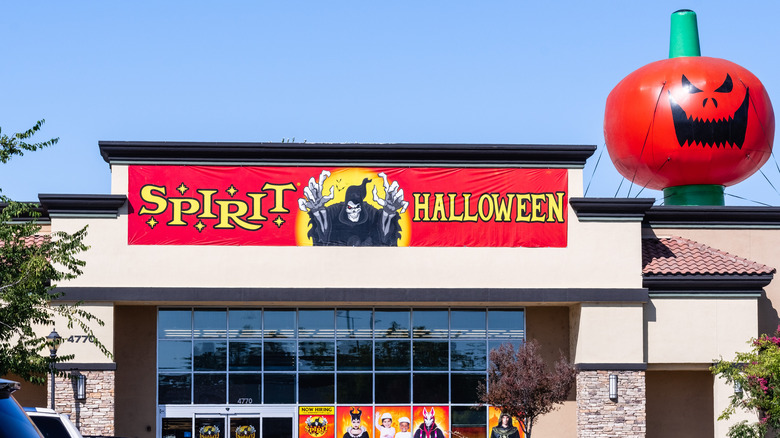 Sundry Photography/Shutterstock
Spirit Halloween calls itself the "World's #1 Halloween Costume Store," while Halloween City by Party City allows people to "shop the terror anywhere, anytime."
Party City, as its name suggests, offers an array of party products and has more than 850 locations in the United States. It is true, though, that during this time of the year, a large section of the store is transformed, focusing on Halloween-themed party products. Spirit Halloween may only pop up during the fall season, in order to supply consumers with Halloween costumes and decorations, but when it does, there are over 1,000 U.S. locations, as reported by Insider.
Besides these basic facts, what is the real difference between these two seasonal destinations, which help make up $10.14 billion in consumer spending on Halloween items (via National Retail Federation)? Keep reading to find out this information, which could help you decide where to shop during this spooky season!
Halloween City and Spirit Halloween have different prices, selections, and displays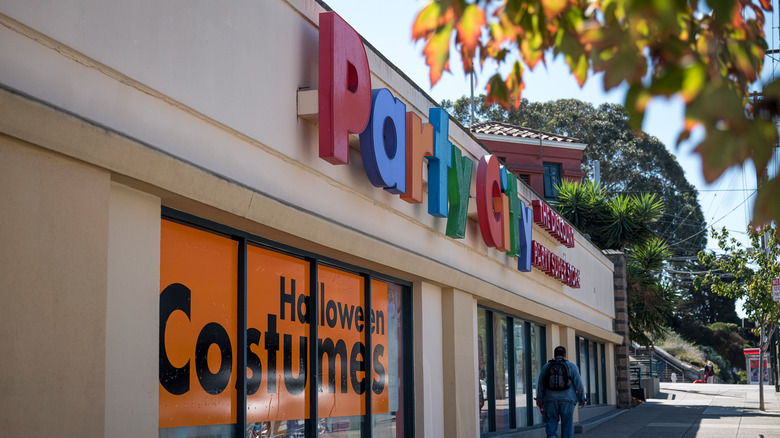 Bloomberg/Getty Images
When the topic of Halloween City vs. Spirit Halloween was discussed on Reddit, one user said, "I think Spirit has a better selection since it's just Halloween stuff. Party City has a huge, well, party section, so they might have less Halloween stuff. Plus their costumes seem fairly generic. Spirit has more modern costumes."
Insider continued on the debate, celebrating the life-size displays at Spirit Halloween and the more affordable selections offered up by Halloween City by Party City.
"The biggest difference between the stores is one is for one purpose and one purpose only: to serve you specifically for your Halloween needs, while the other serves you for anything from costumes to baby showers," Op/Ed Editor Jeda Lee wrote in Pine Whispers.
Comparably put the stores up against each other, coming up with the following results. For product quality, Party City received a 3.1 versus Spirit Halloween's 3.8 out of 5. When it came to pricing, Party City got a 3, while its competitor ended up with a 3.7 out of 5. Party City's customer service score was 3.1, as compared to Spirit's 4 out of 5.
So while Spirit Halloween and Halloween City by Party City are both go-to options, there are some varying factors, such as selections, displays, prices, purposes, and quality.