Leah Remini's Extremely Awkward Interview With Ellen DeGeneres Explained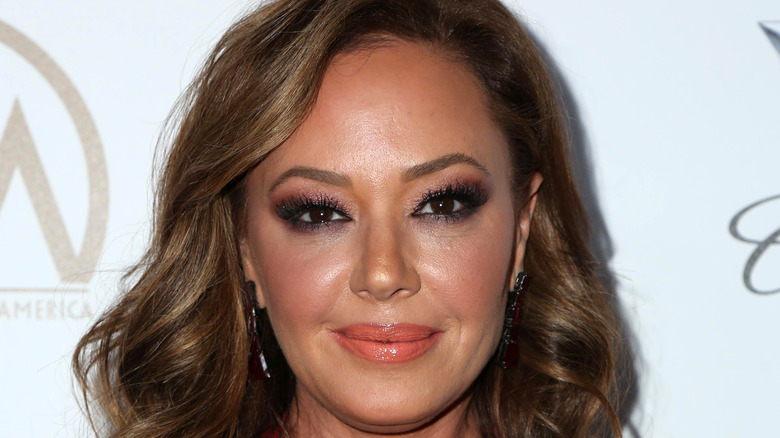 Kathy Hutchins/Shutterstock
"The Ellen DeGeneres Show" is coming to a close after nearly 20 seasons (via Us Weekly). The talk show had become a phenomenon over the last two decades, launching Ellen DeGeneres to international stardom. However, with a string of controversial accusations regarding the way she treated the staff of her show, viewership began to plummet (per Entertainment Weekly).
After a letter was released by a former staffer, Ellen released a statement. "As we've grown exponentially, I've not been able to stay on top of everything and relied on others to do their jobs as they knew I'd want them done," DeGeneres wrote. "Clearly some didn't. That will now change and I'm committed to ensuring this does not happen again."
Now, her show is coming to a close. With its final season airing now, DeGeneres has booked a star-studded group of final guests. Leah Remini was one of the show's most recent guests and the interview was awkward, to say the least.
The interview was a bit awkward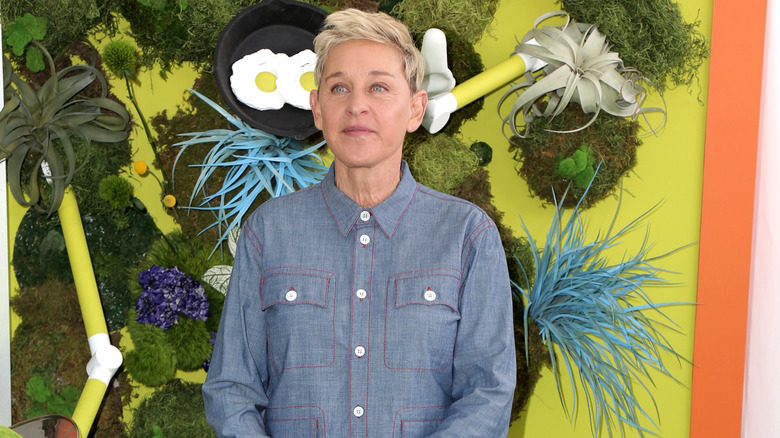 Kathy Hutchins/Shutterstock
Remini hit the stage of "The Ellen DeGeneres Show" ready to tell a story about how she used to scare the living daylights out of her now 17-year-old daughter with a mask (via Daily Mail). With Halloween coming up, this seemed like the perfect story to share. However, the guest felt that DeGeneres was not at all interested in her story.
It went down like this: Remini started telling this story about the mask, even including a photo of it on the screen for viewers to see (via E!). She explained, "One of my teachers was there, and I had my assistant dress up in my pigtails...," before suddenly pausing in the middle of her sentence. She continued, "No, because you're acting really interested. So, like, I don't know if you're doing that thing where you're, like, into my story, so that..."
DeGeneres replied, "I'm always interested!" prompting Remini to state, "You're not, Ellen! Stop," before playfully hitting her hand a few times. She wrapped up the awkward encounter by saying, "I love you, I miss you and I'm so happy to be here on your last season," and added, "But anyway, thank you for having me." She eventually was able to finish her story.
While it was awkward, it did seem like the pair were joking around with each other at the end. Let's hope there is no love lost between the two.