The Truth About The Nordstrom Anniversary Sale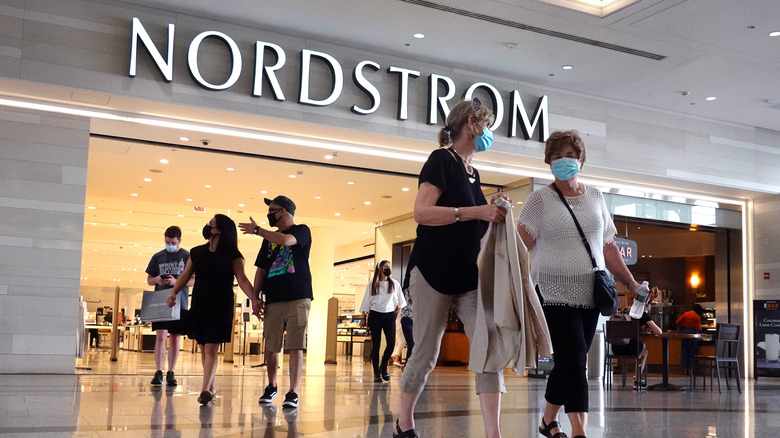 Scott Olson/Getty Images
Who doesn't go a little crazy for a good deal, let alone an entire day dedicated to storewide markdowns? Does splurging (even on yourself) on Black Friday ring a bell? But the blessed day after Thanksgiving isn't the only time when particular stores reward bargain-savvy shoppers. In fact, Victoria's Secret and Bath & Body Works have made holidays of their own with their famous semi-annual sales. Not to be left behind, Nordstrom has also put itself on the calendar with a recurring special sale.  
Every year, Nordstrom celebrates its own anniversary by dusting off the price tag guns to mark super sales on everything from men and women's clothes, to home decor and accessories. Roughly every department in the store is on sale; including active wear, designer handbags, beauty products, and more. Along with great deals on existing products, Nordstrom also rolls out new products from all of your favorite brands at low prices. Sounds great, right? But before you start setting your Google Calendar alerts, there are some details about the famous retailer's anniversary sale that you need to know. 
What you need to know about the Nordstrom Anniversary Sale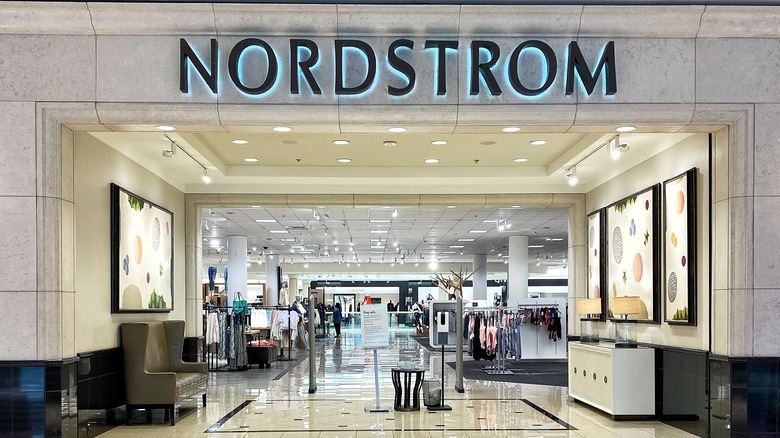 Blueee77/Shutterstock
OK, now that you are understandably hooked and ready to get shopping; let's get the details out of the way so that you can get on to the important things in life — like planning your shopping list. First, when is the Nordstrom Anniversary Sale? It is a summer event that is usually held over the course of a week in late July with a preview of deals to come being released earlier in the month. With that exciting preview, shoppers can plan their wish list and be ready to go in and get the thing done, per (ET). With a planned route through the store and a list of must-haves, a visit to the Nordstrom Anniversary Sale will be a breeze compared to other frenzied shopping days of the year. 
Nordstrom also makes it possible to shop the Anniversary Sale your way. With deals offered both digitally and in-store, shoppers can scoop up savings by either logging onto Nordstrom's website or finding an open store to get the unique joy that comes with loading a physical shopping cart. That best part: you don't have to be a Nordstrom Card owner to participate; the sale is available to everyone, although ET also points out that "Nordy Club cardmembers" were granted access to the discounted preview items several weeks before the Anniversary Sale officially opened to all.  
So, there you have it. Get to shopping and get to saving.