Were Some Royals Secretly Happy About Meghan And Harry's Exit?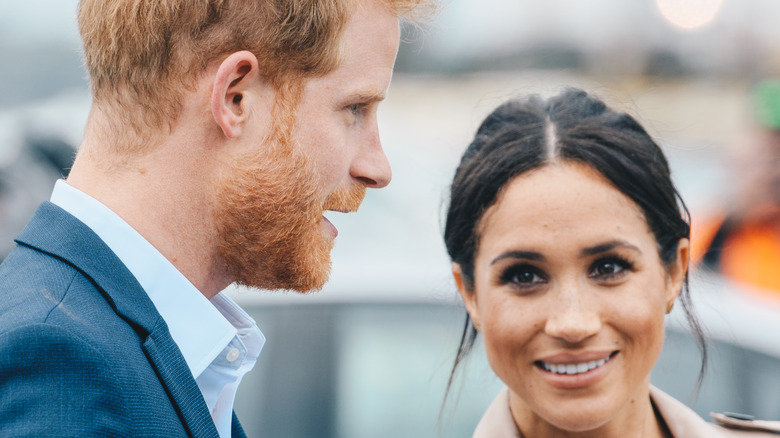 Shaun Jeffers/Shutterstock
Prince Harry and Meghan Markle's exit from the British royal family was a shock heard around the world, but while it was surprising in some ways, some members of the royal family may have been secretly happy to see it unfold. Since leaving the royal family, Harry and Meghan have been shrouded in controversy and rumors, including speculation that they've felt guilt from their decision, potential requests they've made to Queen Elizabeth, and whether they'll return on any trips to the U.K.
The Duke and Duchess of Sussex officially announced their departure from the royal family in January 2020 (via Vanity Fair). It was a fresh start at the beginning of a new year — no one knew COVID-19 would arise and throw the world into turmoil just two months later — and Meghan and Harry saw a brighter future in which they controlled their own lives. Behind the scenes, Markle dealt with her own issues of not fitting in within the royal family, leading to strained interpersonal relationships between not only the duchess and others but also the prince and his blood relatives.
When the duke and duchess expressed their departure, everyone appeared surprised and, overall, wished them best, but new details hint that some royal family members may have been happy to see them go.
Prince William supported Meghan and Harry stepping back a few years ago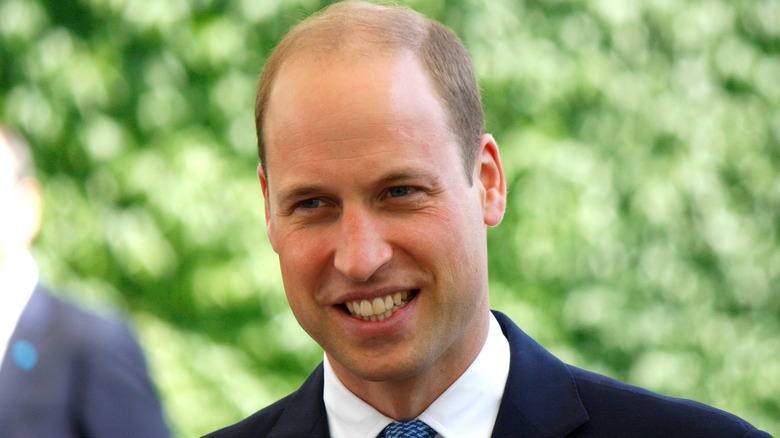 360b/Shutterstock
To some royal family members, Meghan Markle and Prince Harry were unnecessary drama. These new details come from Andrew Morton, the famed author of the 1992 Princess Diana biography "Diana: Her True Story," who has now re-released his 2018 biography of Markle — "Meghan: A Hollywood Princess" — with new chapters (via Newsweek). In one new chapter, Morton wrote, "It was clear that Meghan had ruffled feathers in the family and that they felt she and Harry were very difficult to deal with."
This departs from the royal family's pleasant display — their facade that there are no issues between the Sussexes and the royal family. "For her part, Meghan found some of its members — not the Queen or Prince Philip — unfriendly and jealous," Morton wrote, before adding, "At a personal level, then, their departure from Britain was quietly welcomed by some in the Windsor family and their courtiers, but on an institutional level it was a heavy blow."
Morton doesn't reveal in his book any names of who may have liked their eventual exit, but he does say that Prince William was keen about earlier ideas of their stepping back. William supported their 2019 holiday stay in Canada, for example, when tradition holds that they should spend it with the royal family. 
The original release of "Meghan: A Hollywood Princess" coincided with Meghan and Harry's wedding, per 9Honey, but this new version seeks to uncover more recent truths.