Squid Game's Star HoYeon Jung Reveals Her Secret To Perfect Skin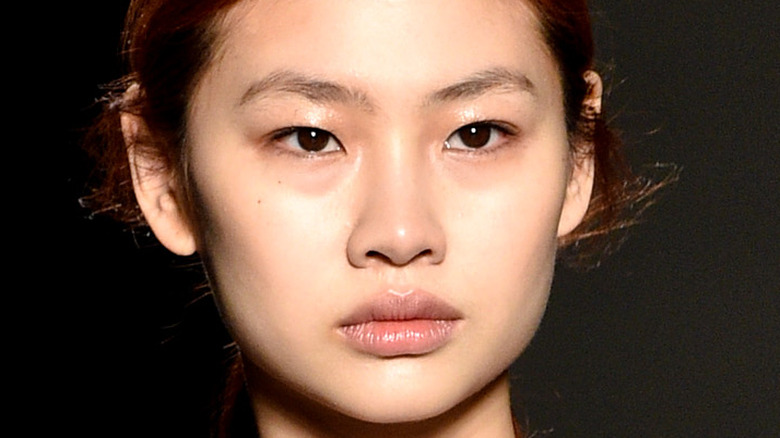 Peter White/Getty Images
It's only been a few weeks since Netflix released "Squid Game," the Korean drama that's set to topple "Bridgerton" as the most watched series on the streaming platform, according to Deadline. You may have seen memes that explain nothing, and a few that give us a peek into the bloody high-stakes playground games that drive the plot and the cash-strapped players. An influx of fan art and Wattpad stories also reveal the incredible fan base the actors have built.
HoYeon Jung, who plays a skilled pickpocket in the show, gained nearly 15 million followers on Instagram after the release of the show, per Forbes — becoming the most-followed South Korean actress on the app (via NME). However, even as she entered the arena, Jung IRL is a renowned model who's appeared on "Korea's Next Top Model" and high-fashion runways regularly, per People. In fact, the breakout star was just announced as Louis Vuitton's Global House Ambassador and probably will be on and off screen in equal parts. Read on to know more about her skincare routine and why Vogue dubbed her as "Korea's Next Top Model" in 2015.
HoYeon Jung follows a very simple skincare routine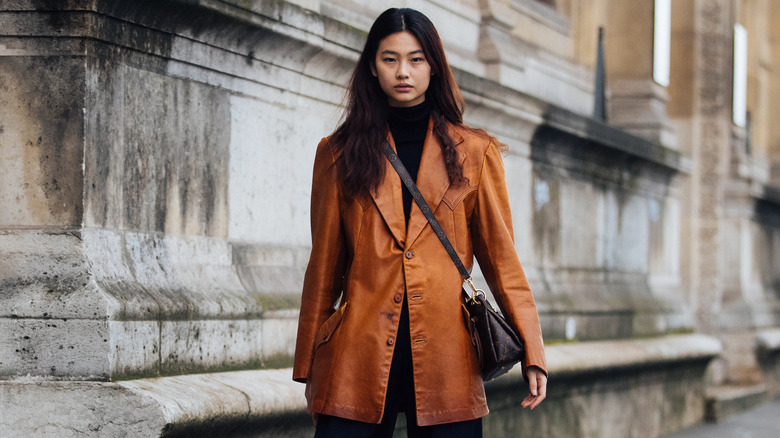 Melodie Jeng/Getty Images
A few years ago, HoYeon Jung told Vogue: "Taking care of yourself inside and outside is what's key." In a YouTube video for the magazine, the model also gave fans a glimpse into her skincare routine, where she began with a trio of custom products made in a Korean clinic. After toning her skin and adding essence, Jung moisturized her face and began massaging it. "When your eyes are puffy in the morning, you can massage here," she advised, pointing to her eyelids, just under her eyebrow arches, moving her fingers to her temples. She then pulled out a little wooden tool that she used to press into the skin of her hand between her thumb and forefinger, which she claims "is good for circulation." She also added lip balm to her pout and rolled on some anti-stress oil behind her ears.
In another article by Vogue, she revealed that her simple routine was inspired by her mother: "I stick to basic [moisturizing] and only use a cleanser when I wear makeup, otherwise I'll just use water. When my skin is irritated, I'll use an aloe mask pack for its soothing effects." Of course, her final tip, as someone with perfect skin, was "make sure to wear sunscreen!" she told W Magazine.