How Lisa Rinna Really Feels About Whitney Rose's Impression Of Her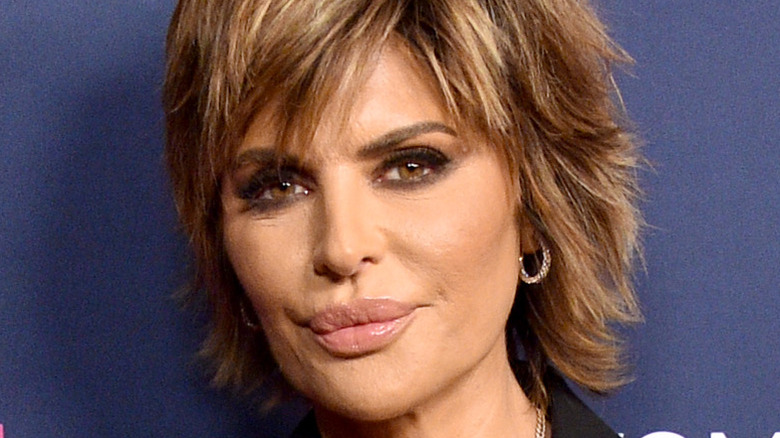 Gregg Deguire/Getty Images
Lisa Rinna is an icon. "The Real Housewives of Beverly Hills" stalwart, an established actress prior to becoming Bravo's chief pot-stirrer (via IMDb), has a haircut and a set of lips that people recognize from a mile off. Simply put, as she once quipped in a tagline, when it comes to Hollywood, it really is Rinna take all (via Bravo). The soap star is even generally considered the reason "RHOBH" is still going, particularly given the listlessness of several of the more recent seasons (via BuzzFeed). 
There's truly only one Rinna, which is likely why the QVC star has just as many fans as haters. One thing they all have in common, however, is that they love to pull out a Rinna impression (it is deceptively easy, to be fair). Fellow "Real Housewives" star Whitney Rose had a decent go at it in a couple Instagram videos. Rose wears a wig reminiscent of Rinna's legendary 'do and yells some of her most famous catchphrases. 
But how did the woman herself react to being sent up like this? 
Lisa Rinna has a great sense of humor about herself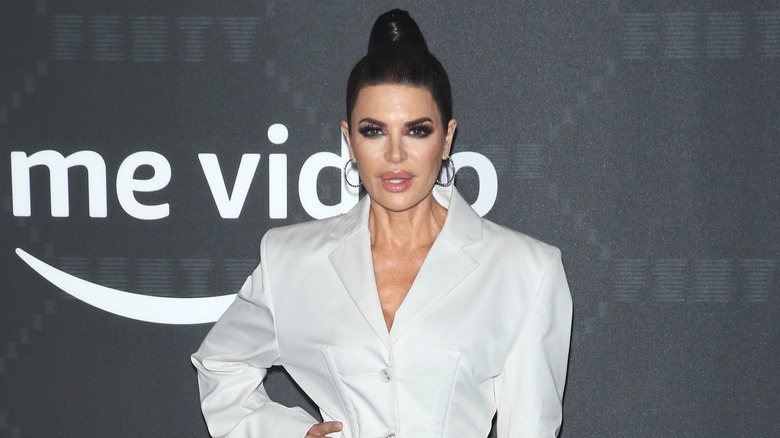 Jim Spellman/Getty Images
"RHOSLC" star Whitney Rose took to Instagram to pay homage to Lisa Rinna with a hilarious — and spot-on — impression of her. Rose captioned the post, "I ran out of cakes to drop so I started dropping Housewife interpretations. @lisarinna was the star of my premiere party." 
Thankfully, the subject of the joke had absolutely no issue with it, responding with a line of laughing-face emojis. Rose then replied "ILYSM!" ensuring everybody was totally clear that it was all in good fun. Rinna has a proven track record of being cool with anybody impersonating her, sharing drag queen Jackie Cox's hilarious impression from "RuPaul's Drag Race" on Instagram and writing, "I mean," with a praying hands emoji and another laughing-face emoji. 
Cox later appeared in full drag as Rinna once again — opposite the lady herself on "Days of Our Lives: Beyond Salem." In a joint interview with GLAAD, the soap star described being sent up on the legendary "Snatch Game" on "Drag Race" as an honor. She said: "If you are a character being played in snatch game, you have made it!" 
Cox, meanwhile, gushed about her inspiration: "What I love about Lisa is that she is willing to do anything, and that is something that I incorporate in my life! Lisa will say it, do it, own it, and sell it and that is what I aim to do in my life!"