Here's How Much Money Hunter Biden Is Making Off His Artwork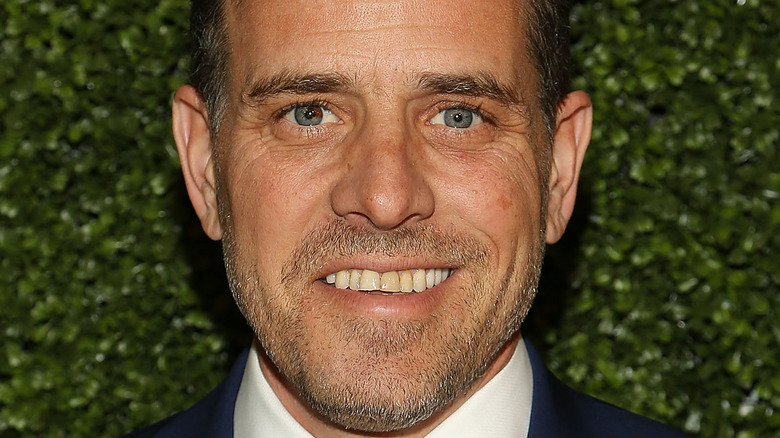 Paul Morigi/Getty Images
Artwork created by Hunter Biden, the son of President Joe Biden, has been selling for an eye-watering amount. According to the New York Post, at least five prints of Hunter's paintings have been sold for $75,000 each at the Georges Bergès Gallery in New York City, and more of his works are set to be sold at another gallery show in spring 2022.
The prints are worth a fraction of the price of an original Hunter Biden piece, which would set you back a hefty $500,000. It's unclear who purchased the prints, however, a source revealed to the New York Post that "most of those allowed to buy works are long-term, private collectors with the gallery, people that Bergès knows personally."
As the Daily Mail reported, Hunter — who has been connected to various scandals over the years — held his debut art exhibition for potential buyers and A-list guests on Oct. 1, 2021, at the famous Milk Studios in Hollywood, California.
Hunter Biden held a star-studded debut art exhibition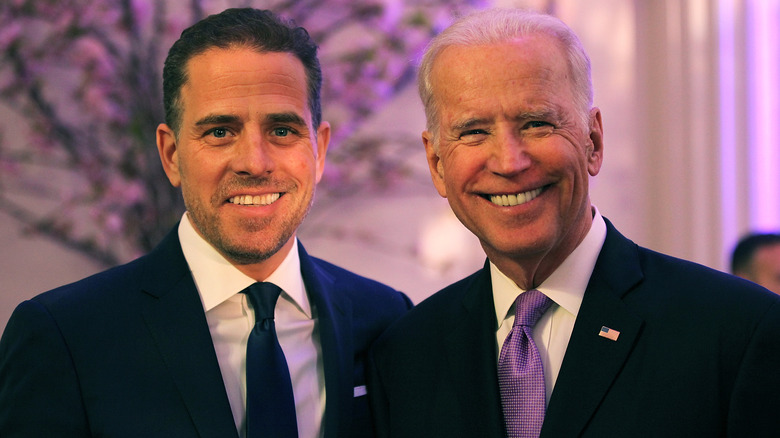 Teresa Kroeger/Getty Images
Along with gallery manager Georges Bergès, Hunter Biden hosted around 200 guests at his debut art exhibition, and the star-studded guest list included the likes of boxing champion Sugar Ray Leonard, musician Moby, Los Angeles Mayor Eric Garcetti, and renowned artist Shepard Fairey, who created former President Barack Obama's famous "Hope" poster. 
Speaking to the Daily Mail, Los Angeles writer Hannah Bhuiya described the crowd at Hunter's exhibition. "It was a very conservative crowd, everyone dressed well but nothing crazy, definitely not a fashion party," she said. "I can't tell who was a Democrat or Republican. You could just see there was power there." 
Per the New York Post, Hunter's New York City art show was scheduled to take place in October 2021. However, it has been pushed back to 2022, and his Los Angeles exhibition will continue through November 2021.