Why Mariah Carey Is Angry With Nick Cannon Over This Parenting Decision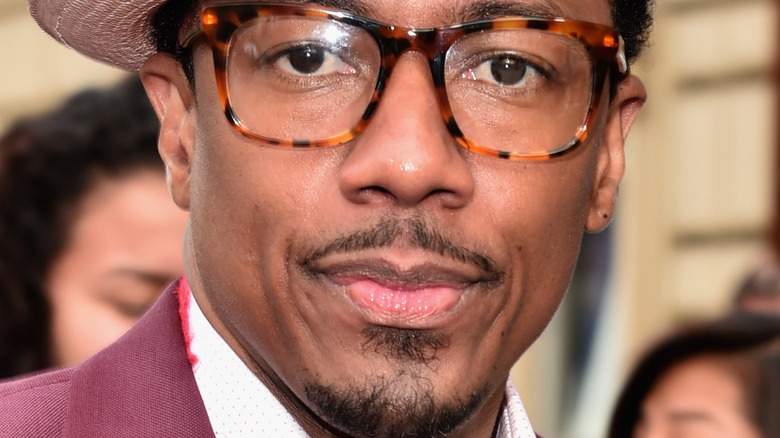 Alberto E. Rodriguez/Getty Images
Nick Cannon has revealed that his ex-wife Mariah Carey is "still mad" at him over pressing ahead with a major parenting decision without her permission. 
As The Daily Mail reported, Cannon revealed on his very own daytime TV show that Carey was furious over his decision to give the couple's twins Moroccan and Monroe cell phones despite her objections to it. 
Speaking during the "What's Poppin?!?" segment of the "Nick Cannon Show" uploaded on Instagram, the talk show host revealed that he had given the twins cell phones as a birthday gift on April 30, and explained that he and ex-wife Carey had previously agreed to give their children cell phones at the age of ten. However, upon their tenth birthday this year, the "All I Want For Christmas" singer still wasn't convinced. 
"My oldest twins Roc and Roe wanted a cell phone at 8. I was all for it but Mariah was like, 'Uh huh ... they ain't going to be Googling us, learning about all their new brothers and sisters, no we ain't playing." In the clip, Cannon continued, "I respected it at 8 but then we made a deal and said at 10 then they can have it, [but] Mariah still said no. So at 10, I snuck and I still got them the cell phones for their birthday."
Nick Cannon shared details of the twins' birthday celebrations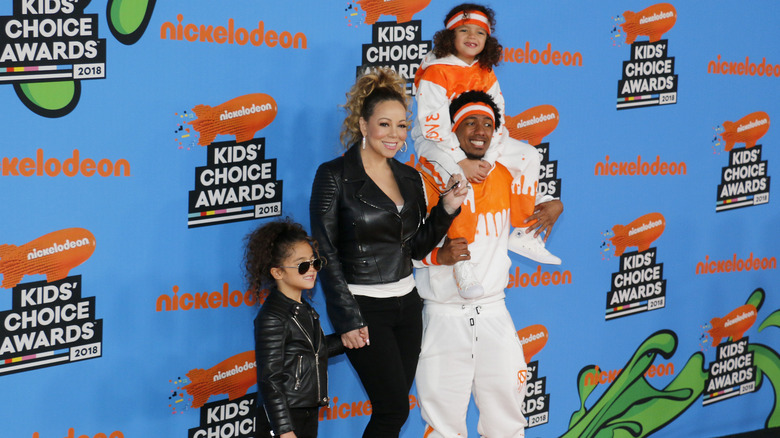 Tinseltown/Shutterstock
During the "Nick Cannon Show" segment shared on Instagram, Cannon went on to share details of the twins' "amazing" birthday party. 
"We had this amazing party with jump jumps, their friends came, it was so amazing. Then [when] it was time to open the gifts, I was like 'I'm going to leave these right here and tell your mama I'll be back.' Mariah is still mad at me till this day," he told the audience. 
According to Us Weekly, the "Masked Singer" host and Carey tied the knot back in 2008 after just six weeks of dating. Three years later, in 2011, the couple welcomed their fraternal twins, son Moroccan and daughter Monroe. In 2014, the pair eventually separated and divorced two years later in 2016.
Despite going their separate ways, Cannon and Carey remain on good terms for the sake of their two children. In an interview with Amazon's "Style Code Live" back in 2017, Cannon explained that his co-parenting relationship with his ex-wife is "all about love" (via Us Weekly).
"You put the kids first, but then when you understand that you have unconditional love for these human beings and you want the best existence for them, then you put whatever differences you may have had aside," he added.