Queen Latifah Is Speaking Out About Body Image In Hollywood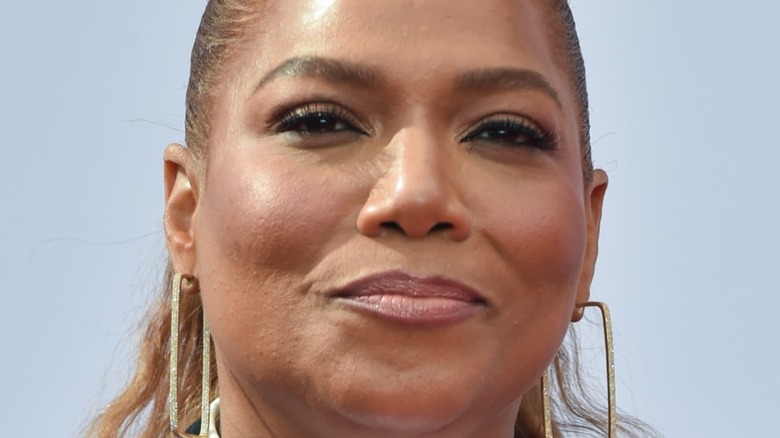 Aaron J. Thornton/Getty Images
Queen Latifah has always been a big, beautiful, queen-sized woman. As she once told Good Housekeeping, she has accepted and even embraced her size since the age of 18. She even had this in mind when choosing to crown herself queen as part of her stage name (according to her birth certificate, she's Dana Owens).
The actress and singer has recently been working together with Novo Nordisk, a pharmaceutical company, on a campaign called "Bigger Than Me" that is meant to combat people's negative attitudes toward obesity. As Queen Latifah tells Entertainment Tonight, "I think obesity is always connected to a stigma, to shame. And what we want to do is just really educate people about what it really is, which is a health condition." At a time when the Centers for Disease Control (CDC) considers 40+% of Americans to fall into the "obese" category, all we can say is "Preach, Queen!" Ground zero for body shaming, however, has got to be Hollywood, and Latifah shares an anecdote about a time when she and several of her fellow actresses received some unnecessary criticism.
The Queen won't let Hollywood's "isms" get her down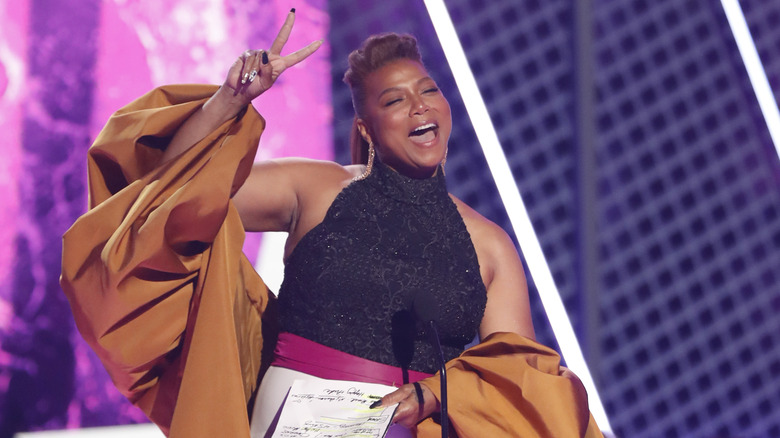 Johnny Nunez/Getty Images
In the '90s, Queen Latifah was starring in the sitcom "Living Single" along with Kim Fields, Kim Coles, and Erika Alexander (via Entertainment Weekly). As she recalled on Entertainment Tonight, "The word came down that we needed to lose weight. Here we are, four different women, four different body types and we needed to lose weight. If anything, it angered me and disheartened me, but it really angered me." As she told the producers, speaking out in defense of her co-stars, "We are what women look like, we're not going to lose weight for whoever's idea of what we're supposed to look like."
Things seem to be better on her current show, "The Equalizer," where she says, "I'm going there as much as I can. If anything, they're gonna have to hold me back ... I'm always up for the challenge." She goes on to admit that Hollywood can be a bit ageist as well as sizeist, particularly for women, but says, "I'm 50 years old and this is what we look like and this is who we are and this is what we can really be." Though she acknowledges, "there's never been enough in our area for us, you know," she's not going to stop putting herself out there, and doesn't think other older, larger women should either. As she says, "We are naturally beautiful, sexual creatures and we live and that is life." Can we get an amen?