Why William And Harry Might Be Upset With Diana's Portrayal In Spencer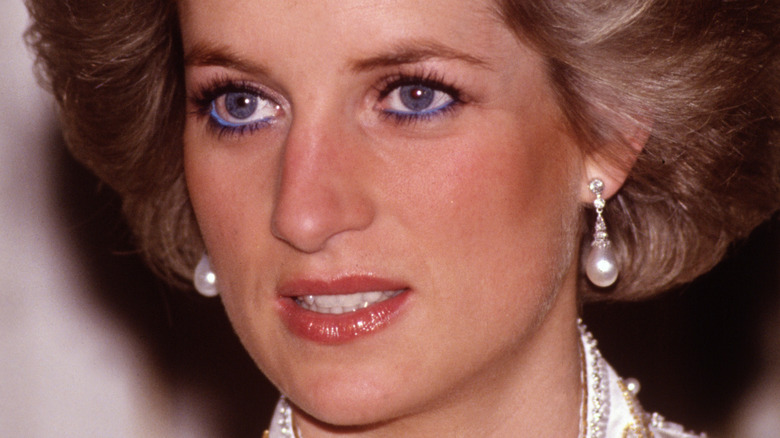 David Levenson/Getty Images
Royal experts are concerned that Prince Harry and Prince William might be upset with the portrayal of their mother Princess Diana in the movie "Spencer." As the Daily Mail reported, Pablo Larraín's film, which stars Kristen Stewart as the Princess of Wales, includes some distressing scenes, including Diana battling her eating disorder, inflicting self-harm, fantasizing about throwing herself down some stairs and choking on a necklace given to her by Prince Charles, and dreaming about her own death. 
Speaking to the publication, royal expert Richard Fitzwilliams described certain aspects of the movie as "cruel." "It was an extraordinary decision to feature Diana throwing up on the poster whilst dressed in couture. The film does show scenes of bulimia and self-harm which is indeed cruel." He continued, "I strongly doubt that either William or Harry will watch it. We have 20 more episodes of The Crown to come, which will probably also show disturbing scenes featuring her."
However, Fitzwilliams was not the only royal expert to voice their disapproval of Princess Diana's portrayal in "Spencer."
Kristen Stewart spoke out in defense of 'Spencer'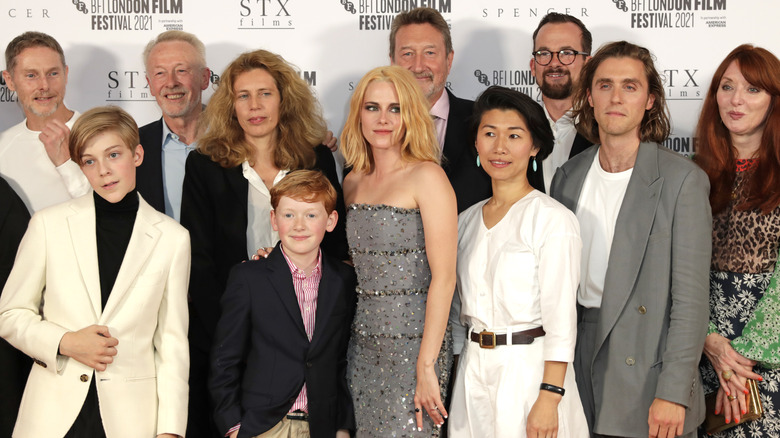 John Phillips/Getty Images
Speaking to The Sun, the editor-in-chief of Majesty Magazine, Ingrid Seward, said the film's depiction of the late princess is "totally unnecessary." "It is really cruel to portray her like this. It is totally unnecessary," Seward noted. "William and Harry will be very angry and hurt about this. They will find it horrible that their mother is being portrayed in such a huge movie this way." 
Royal biographer and expert Penny Junor echoed Seward's comments, describing the film as "unnecessarily gratuitous." Speaking to The Sun, Junor added, "Poor William is all I can say. And let's leave Diana with a shred of respect and dignity. I know William was there when she was unhappy but it sounds to me the movie is factually incorrect."
However, the film's lead star, Kristen Stewart, insisted she aimed to "protect" Diana through her performance in "Spencer," adding that she carried out a significant amount of research into her life beforehand. Speaking to the BBC at the BFI London Film Festival, the "Twilight" star revealed, "I read everything, I wanted every photo... watched all the interviews that I could get my hands on." Stewart continued, "I felt I wanted to protect her... I think to do her justice is to allow her to be impulsive."