The Huge Amount Of Money Donald Trump's DC Hotel Lost During His Presidency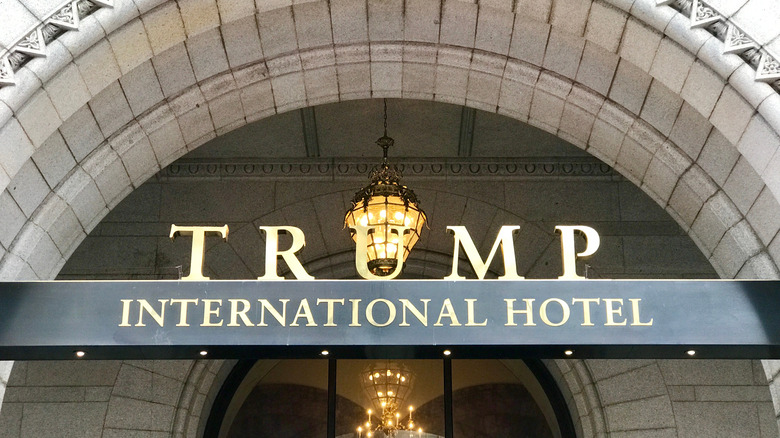 DCStockPhotography/Shutterstock
Despite claims that it remained profitable throughout his presidency, documents released by the House Oversight Committee found that Donald Trump's Washington D.C. hotel experienced losses of over $70 million. Throughout the four years, the Trump International Hotel lost enough money to require bailout loans from sources that have some raising their eyebrows amid concerns over conflicts of interest (per CNN). The released documents mark the first time that Trump's financial information has been released to the public. For his part, Trump failed to disclose the loans he received and the Trump Organization has denied any wrongdoing. 
The committee reported that Trump received loans from multiple sources throughout his presidency, including roughly $3.7 million from foreign governments, that the committee stated raises "concerns about possible violations of the Constitution's Foreign Emoluments Clause" (per The Guardian). Additionally, the former president's D.C. hotel was also loaned more than $27 million from one of Trump's own holding companies, DJT Holdings LLC, between 2017 and 2020. 
In a separate loan given under "undisclosed preferential treatment," Trump received a $170 million construction loan from Deutsch Bank (per The Washington Post). He was initially expected to begin making payments on the loan in 2018, but later received a deferment period of six years. 
The Trump Organization disputes House committee findings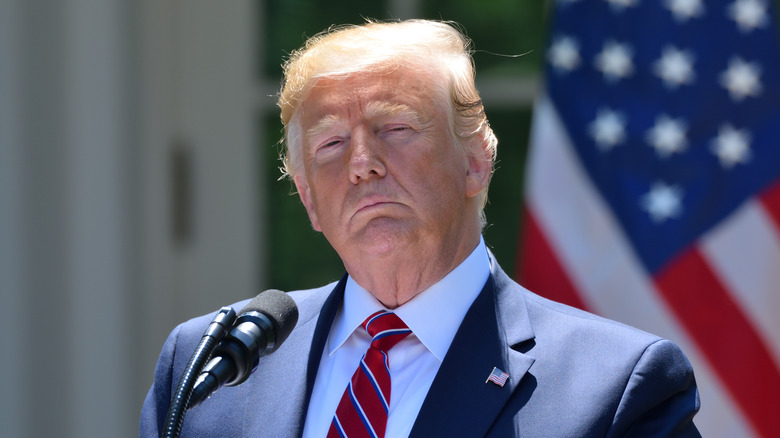 Evan El-Amin/Shutterstock
The House committee's findings reported that Donald Trump stated the hotel "earned him over $150m in revenue during his time in office," when in fact "... records obtained by the committee show that the Trump Hotel actually incurred net losses of over $70m, leading the former president's holding company to inject at least $24m to aid the struggling hotel." Trump's false reports of financial success are a primary issue raised by the committee. "By filing these misleading public disclosures, President Trump grossly exaggerated the financial health of the Trump Hotel," the documents read. "He also appears to have concealed potential conflicts of interest stemming not just from his ownership of this failing business but also from his roles as the hotel's lender and the guarantor of its third-party loans."
In response to the reports, a spokesperson for the Trump Organization described the findings as "intentionally misleading, irresponsible and unequivocally false" (per CNN) and stated that the committee "has a fundamental misunderstanding of basic accounting principles — including the difference between gross revenue and net profit." The statement went on to read, "Simply stated, this report is nothing more than continued political harassment in a desperate attempt to mislead the American public and defame Trump in pursuit of their own agenda."
As the House Committee goes on to review Trump's financial records, the public will be faced with even more context for the former president's business dealings while in office.