Here's How Tall Kate Middleton Really Is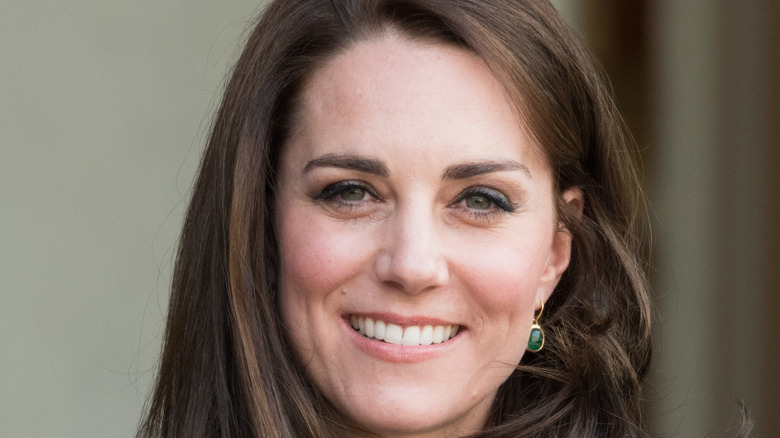 Frederic Legrand - COMEO/Shutterstock
Among the royal family members, Kate Middleton has steadily become a fashion and style favorite over the years. The Duchess of Cambridge can be spotted at countless events with her slender, lean frame and is almost never photographed without wearing some type of heel from luxury brands like Prada. As a result, her height can be difficult to determine by the naked eye, but it's clear to see she has legs for days. Even in photos with Prince William, he doesn't exactly tower over her as he stands tall in perfectly tailored suits at 6' 3" (via Express). Although it may come as a surprise, Kate is also the tallest woman in the royal family (via The Sun). 
So how tall exactly is the duchess, and where does she stack up against the rest of the monarchy? We couldn't help but wonder and have set out on debunking the mystery surrounding the future queen's height.
The Duchess of Cambridge beats out the average height for European women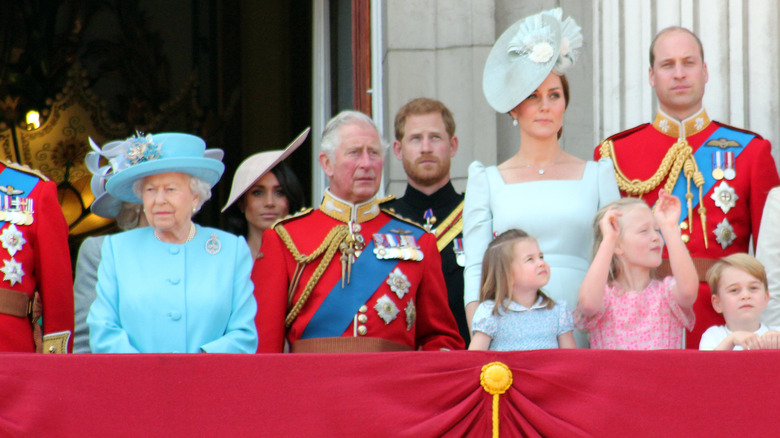 Lorna Roberts/Shutterstock
According to Cheat Sheet, Kate stands at 5' 9" tall, but many of the heels she wears are around 3.5" inches tall, adding a little extra height. It seems they've passed on those tall genes to their kids, too. While it's unclear exactly how tall he stands, Prince George is growing by the day and quite literally following in his parent's footsteps (via People).
It seems Prince George got tall genes from both sides of his family as his late grandmother, Princess Diana — who was also a fashion icon — was slightly taller than Middleton and stood at 5'10" (via PopSugar). For reference, per Medical News Today, the average height for European women is 5' 6," which means that Kate is above average height. However, even if she were a few inches shorter, we can pretty much all agree that there's nothing average about a timeless beauty like Kate.