Nicole Kidman's Strawberry Blonde Look That Fans Envy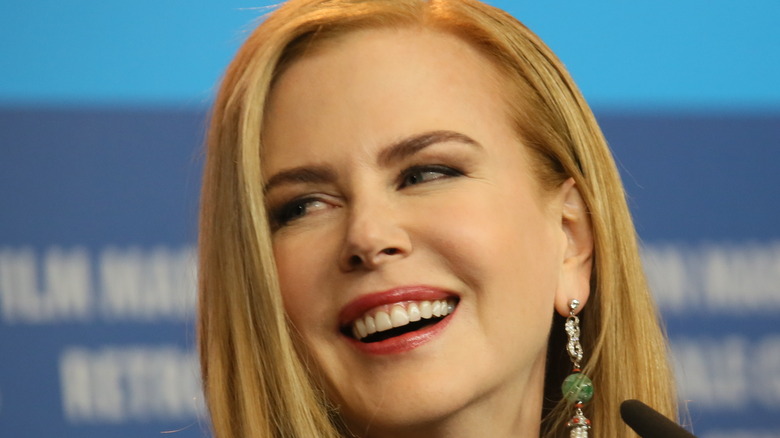 Denis Makarenko/Shutterstock
Celebrities are known to go through their fair share of experimental hairstyle phases. From sudden buzzed-off sides to bright pink hair, we've really seen it all. But few can quite pull off every phase with the ease that Nicole Kidman does. At the mention of her name, we're sure an iconic look of hers pops into mind. Whether it's her platinum blonde she seems to be going for since 2018, or the fiery red locks of "Moulin Rouge!" — Kidman, who has transformed in front of our eyes, has no trouble rocking it and making it her own.
Now, it could have something to do with how effortlessly beautiful the star naturally is, or it might be about how full and luscious her locks remain at each stage. Either way, we're fans of every move Kidman's hair makes. With all of the changes, the hair color Kidman rocked in the early 2000s and keeps going back to still remains the one that fans envy most: strawberry blonde.
How Nicole Kidman keeps her strawberry blonde hair looking luscious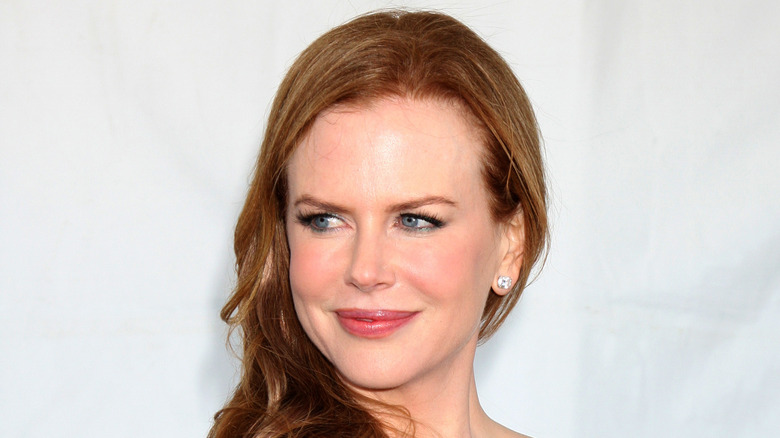 Kathy Hutchins/Shutterstock
A natural redhead, Nicole Kidman always chooses to leave a hint of ginger when going blonde, almost as an ode to her true hair color. Kidman's redhead features could further help the strawberry blonde suit her so well, but the shade is not bog standard, it comes in so many various undertones. You can opt for the trending pumpkin spice variation, or Kidman's rose-gold look (via Bustle). Either way, the trick is in the post-dye styling.
Kidman's glowing, healthy locks are really what makes the strawberry blonde stand out. Luckily for us, she dished all about her secrets of preparing her hair for the next day before she even goes to bed in a video for Harper's Bazaar. Kidman made it seem easier than ever by simply applying her favorite hair oil (Philip B's Rejuvenating Oil) and braiding her hair into a three-strand plait. It's as simple as that, sleeping in a plait is what keeps Kidman's hair from tangling and becoming a frizzy mess. Now if only we could achieve her entire look that easily and skip a trip to the hair salon.