Here's How Chumlee From Pawn Stars Lost Over 150 Pounds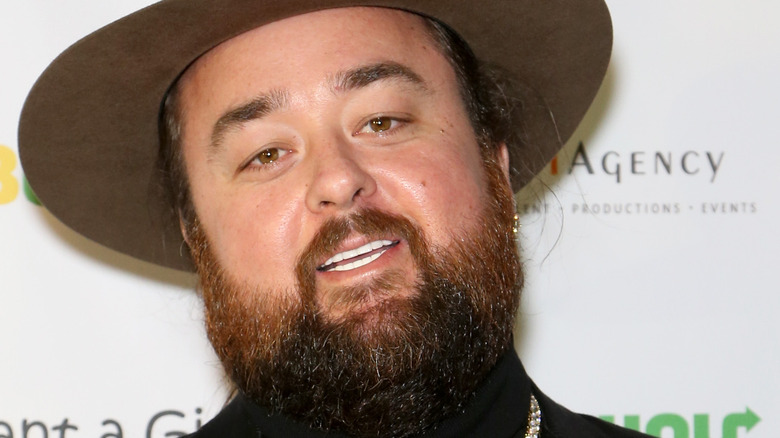 Gabe Ginsberg/Getty Images
"Pawn Stars" has been a reality TV staple since the show debuted back in 2009 (via IMDb). While the show centers around the employees of a multigenerational pawnshop, World Famous Gold & Silver Pawn Shop, in Las Vegas, Nevada, you'd be surprised how much fans love it. Scenes from the show have even become well-known memes online (via Know Your Meme).
When it comes to cast members, Austin "Chumlee" Russell is a clear fan-favorite (via Distractify). While he may not be biologically related to the family at the center of the show, the Harrisons consider him to be an unofficial member of the clan. When it came to casting another employee to be featured on the show, Corey Harrison, the son of the shop's owner, pulled strings to make sure it was his best pal that got featured on TV.
The next time a new season of "Pawn Stars" airs, fans might notice Chumlee looks quite a bit different!
Chumlee lost 160 pounds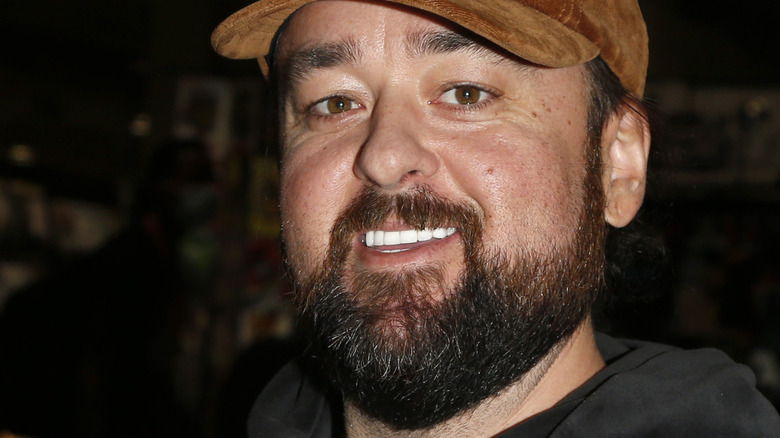 Gabe Ginsberg/Getty Images
Chumlee shared with TMZ that he lost 160 pounds by having gastric sleeve surgery. The "Pawn Stars" cast member noted that he had been battling his weight for years and finally decided to make a change when the scale read 350 pounds in January of 2019. Since getting the surgery, Chumlee is down to 190 pounds and his stomach is now the size of a banana due to the procedure.
Chumlee took to Facebook to share his weight loss. "Can you believe it, I've lost over 150lbs!! How many people out there have always struggled with your weight like I did?" he shared with photos of himself before and after his procedure. "You could have everything you want, if you can put your heart and soul into everything you do," (via People).
His weight loss journey comes after a controversy that ended with his arrest for gun and drug-related charges after police raided his home in 2016. He did not serve time in jail after pleading guilty, but did serve three years of probation for the incident.