The Truth About Nina Garcia's Husband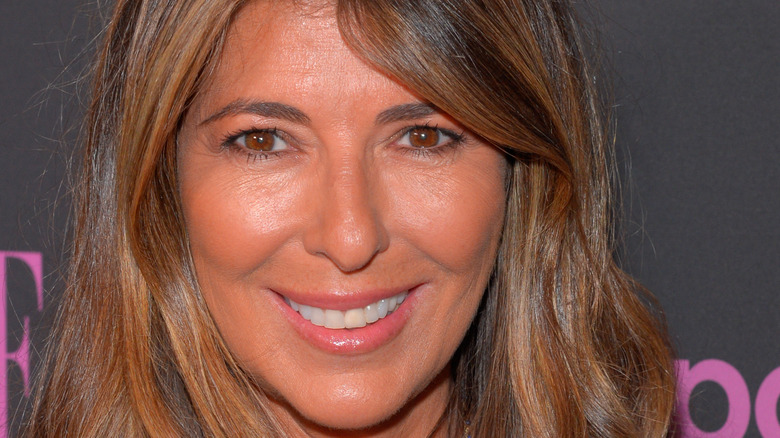 Ron Adar/Shutterstock
"Project Runway" returns for its 19th season this week, and longtime judge Nina Garcia is set to return as a style expert for the reality competition series that gives 16 fashion designers a chance at winning money and becoming a fashion icon. Garcia, who is the editor-in-chief of ELLE, has been a fashion journalist for more than 20 years, having appeared on shows such as "Good Morning America" and serving as a red carpet correspondent for the Oscars (per Bravo).
While viewers know Garcia from her work on "Project Runway," there's one area of her life she does a good job of keeping private — her family. The bestselling book author, magazine editor and television personality is also a wife and mother. According to Architectural Digest, Garcia lives in New York City with her husband, David Conrod, and their two sons, but she rarely posts photos of her family on her active social media accounts, leaving many of her followers to ask, "Who's she married to?"
Meet David Conrod, Nina Garcia's husband
Nina Garcia has been married to financial executive David Conrod since the early 2000s, and the couple have two sons, Lucas and Alexander (Architectural Digest). Even though Garcia is very active on both Twitter and Instagram, she rarely shares information about her family on social media. When the couple's second son, Alexander, was born in 2010, she tweeted an announcement, expressing her and her husband's excitement. 
While Garcia appears to make more money than Conrod (per Celebrity Net Worth), he is chief executive officer at FocusPoint and LandC Investment, LLC, which specializes in investment strategies, according to its website. He is a graduate of Kenyon College and Columbia Business School, and prior to founding FocusPoint, he was a senior managing director at Guggenheim Partners, LLC (per Privcap). 
When discussing the design of their home, Garcia told Architectural Digest: "I wanted a place where I could write checks and get things done and do my makeup and jewelry. But I didn't want David feeling like, Whose room is this? The room also had to be a place where the kids could jump into our bed in the morning and watch TV."