Royal Expert Reveals Why Diana And Charles' Relationship Was Doomed From The Start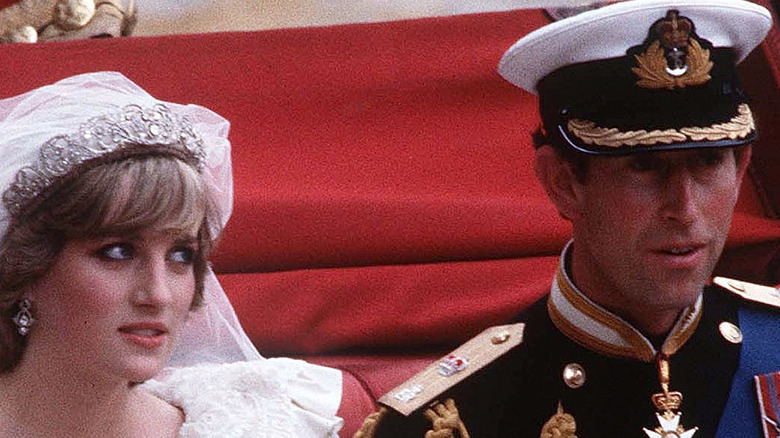 Anwar Hussein/Getty Images
There are few famous modern pairings who have garnered as much attention and worldwide curiosity as Prince Charles and Princess Diana of Wales, a couple who were thought to be the next king and queen of England when they first became engaged back in 1981. From television movies that portrayed a fairy tale romance, to documentaries and feature films — like the upcoming "Spencer" starring Kristen Stewart (via Town & Country) — a new Netflix musical (via Slate), and the Netflix series "The Crown," Charles and Diana's whirlwind courtship and troubled marriage has been depicted for the masses to devour over and over again.
Later depictions of the royal couple portray them as an awkward pair with very little in common, making many wonder why they got married in the first place. Now royal expert Elizabeth Holmes, author of "HRH: So Many Thoughts on Royal Style," has opened up to Us Weekly about what went wrong with Charles and Diana and how they were doomed from the beginning.
Royal expert claims Charles and Diana's marriage was a business arrangement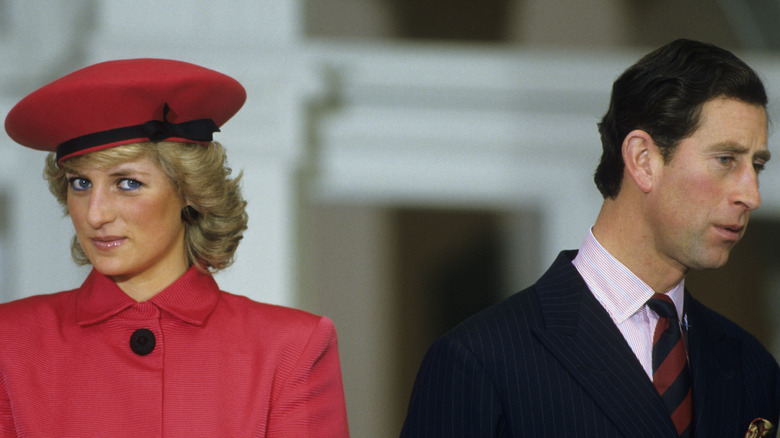 Georges De Keerle/Getty Images
If you watched Season 4 of "The Crown" on Netflix, you saw that the royal family was anxious for Prince Charles, the heir apparent to the British throne, to find a proper wife, despite him being in love with the very married Camilla Parker-Bowles. After all, he was already in his 30s when he met the still teenage Diana. According to royal expert Elizabeth Holmes, Diana was thought to be exactly who he needed.
"Diana just checked so many boxes and sort of slotted right in, and was clearly very eager and willing and wanting to please," Holmes told Us Weekly.
Their quickie courtship before becoming engaged may have been the first sign that the world wasn't really watching the romance that the royal family wanted people to see. "That sort of speaks to how [Charles] was approaching this and the pressures that he was feeling. ... It was sort of like a formality, almost," Holmes said of the situation. 
Holmes also pointed out that the fact that Diana was a young woman on her own when she met Charles, and didn't have much family support to steer her in the right direction.
"She's making this huge life decision without stable family behind her [and] much guidance," Holmes told Us Weekly. "Looking back in hindsight, it's very easy to find all the red flags ... It was like, 'We're marching forth. We're doing our duty.'"