Prince Charles Just Revealed This Gift Dedicated To Prince George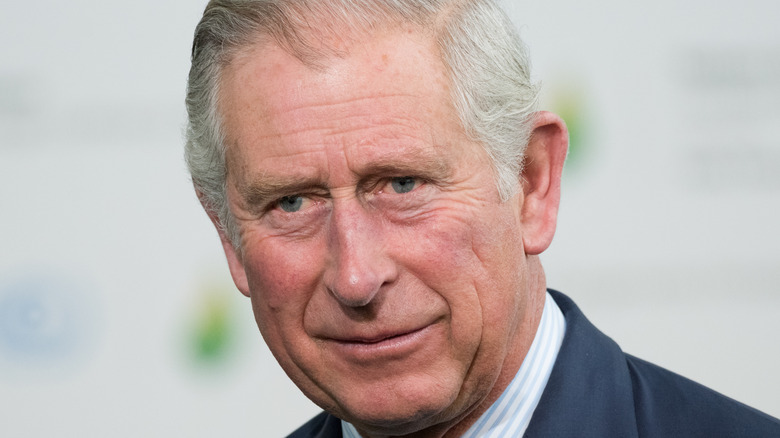 Frederic Legrand - COMEO/Shutterstock
Prince Charles has taken on many causes throughout the years. Before the COVID-19 pandemic, the prince had already started working to combat climate change, revealing his support of the Sustainable Markets Initiative. And in January 2021, he announced the launch of a new project — Terra Carta — that would "provide a roadmap to 2030 for businesses to move towards a sustainable future; one that will harness the power of Nature" (via Instagram).
"In recent years, we have made a degree of progress in forging consensus on the direction of humanity," Charles said during his virtual opening remarks for the One Planet Summit (via his website). "However, consensus and intention, goals and targets, are only the first steps. The next — although long overdue — must be an extraordinary, practical effort to mobilize the financial resources, technical ingenuity and institutional innovation required to pursue them."
One of the reasons the Prince of Wales is working so hard on this issue is to no doubt make the world a better place for his grandchildren. The prince shares a special bond with them and transformed a part of his private garden at Highgrove House into a playground shortly after the arrival of Prince George. "Charles is a warm and caring guy, but he comes even more alive around little George. He loves spending time with him," a source told People in 2015. And in 2021, Charles unveiled another area on his property that has been dedicated to his first grandchild, who is third in line to the British throne.
Prince George has a special area dedicated to his first grandchild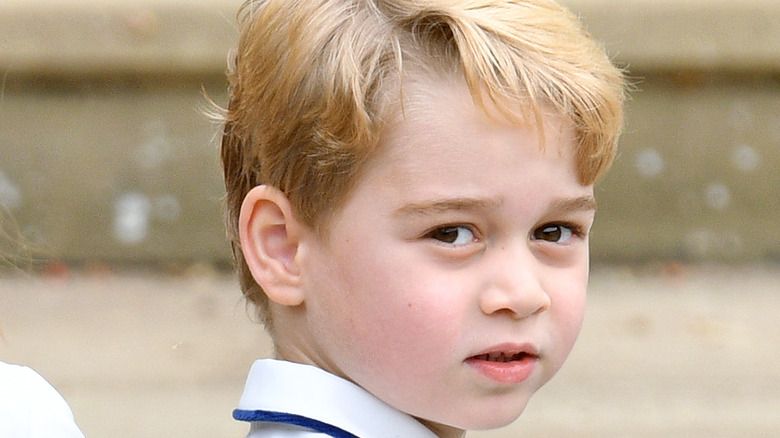 Pool/max Mumby/Getty Images
Prince Charles invited a camera crew into a special area that has been planted on the grounds of Balmoral in Scotland — a wood that has been dedicated to his grandson, Prince George. "This was a rather empty field that the farm didn't need anymore so I thought, ah," Charles explained (via Newsweek). "The great thing was I managed to plant it the same year that my grandson was born, the eldest, George. So I thought I'd call it Prince George's Wood. It's really for autumn color and a bit of spring. But autumn is the magic up here."
The BBC interview was to discuss climate change, an issue that Prince Charles has been vocal about throughout the years. He even met with Greta Thunberg at the World Economic Forum in Davos in 2020, admitting that he understands why young people are so upset.  "All these young people feel nothing is ever happening so of course, they're going to get frustrated," he said. "I totally understand because nobody would listen and they see their future being totally destroyed."