Inside Ron Howard's Relationship With Daughter Bryce Dallas Howard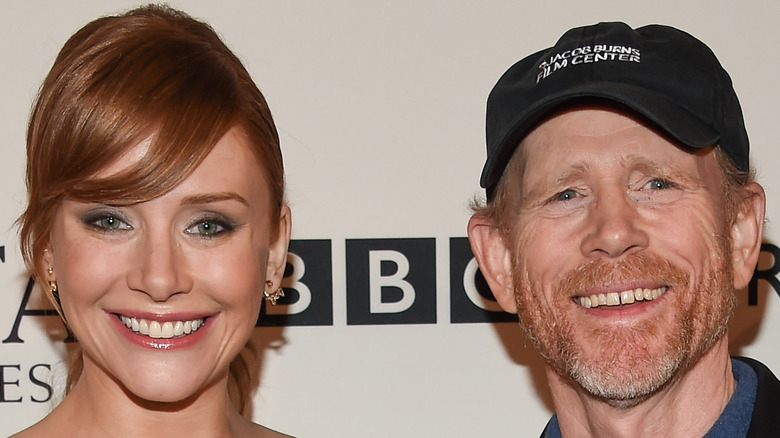 DFree/Shutterstock
When it comes to working actors and directors in Hollywood, few have a resumé as impressive as Ron Howard. From his childhood acting days on "The Andy Griffith Show" to his run on "Happy Days" and, finally, directing movies like "Apollo 13" and "A Beautiful Mind," he has done it all (via IMDb). He's truly a living legend in Hollywood.
In the process of making some of history's most beloved films, he had a daughter, who is an impressive actress herself. Bryce Dallas Howard is the eldest of the Howard kids and has starred in movies like "Jurassic World" and "The Help" (per the Los Angeles Times).
While growing up with such an iconic father may have felt like big shoes to fill, Bryce eventually grew to love it. Now working as a director herself, she takes inspiration from her legendary dad. However, it wasn't always easy growing up with such a successful parent.
Bryce Dallas Howard felt she had big shoes to fill thanks to her dad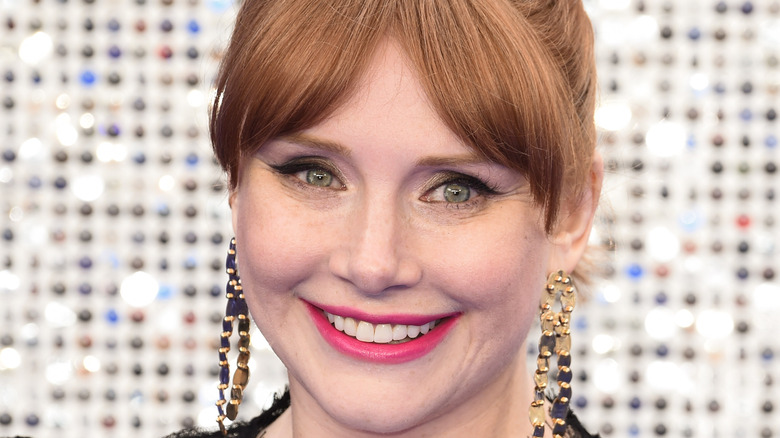 Featureflash Photo Agency/Shutterstock
Bryce Dallas Howard shared with the Los Angeles Times that she felt the pressure of having a famous father when she was younger. "I was insecure about that when I was younger," she said. "When I went to NYU, I wouldn't tell anyone my last name and I was like, 'No, Dad, you can't come see my play because people might recognize you.' But I realized pretty quickly that my parents were exceptional people and stand-up parents."
As it turns out, much of what Bryce learned about acting and directing came from her father, Ron Howard, and her visits to his sets as a child, even getting her first jobs in the industry on his sets. "I went to set with my dad every single day when I was a child," she said. "When I would get grounded, when I was in trouble, I wouldn't be allowed to go to set. So I was extremely well-behaved. They gave me jobs, starting when I was 7. I was in charge of squeezing the orange juice at craft service."
After working past her anxiety regarding her last name, Bryce hasn't been afraid to share her admiration for her father, both as an actor and as a parent. She told CBS News: "I feel really privileged to have been the beneficiary of having, like, a great dad, you know?" To which her father sweetly responded, "Aw, shucks!"
Bryce Dallas Howard made a documentary inspired by her relationship with her father, Ron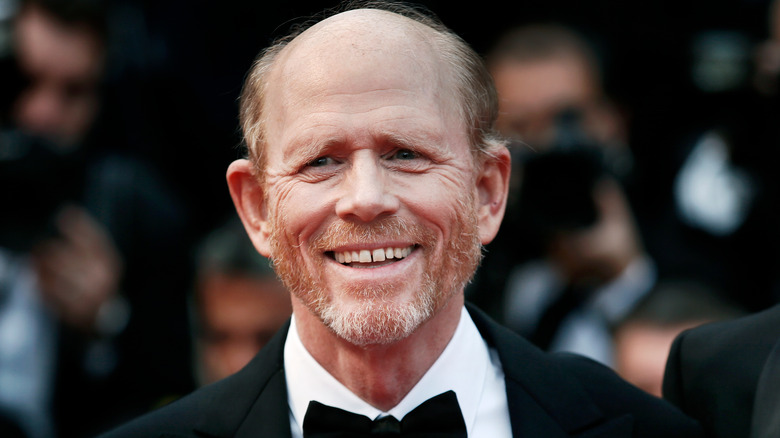 Andrea Raffin/Shutterstock
Between Bryce Dallas Howard's love for her own father and watching her partner, Seth Gabel, become a father himself, she decided to make a documentary about fatherhood, "Dads" (via the Daily Beast). It profiles famous fathers like Will Smith, Jimmy Fallon, Patton Oswald, and Kenan Thompson, amongst others. Not missing from that lineup is her own father, of course!
According to USA Today, Ron Howard makes an appearance in the opening minutes of his daughter's documentary and snaps a photo of her. "This is the payoff for being a dad," he says, adding that he couldn't be prouder of Bryce for following in his footsteps.
In the film, Ron talks about his own father and how he hoped to be as good of a parent as he was. "He was great," he says, with tears in his eyes. "I don't think I was." He added: "Man, if you can be a good dad, that's a blessing that you can pass on that's beyond words. He really delivered."
It's clear that the Howard family has a close bond, and you can see it firsthand in Bryce's documentary, "Dads," now streaming on Apple TV.