The Real Reason Donald Trump's Lawyer Threatened To Shut Sharknado 3 Filming Down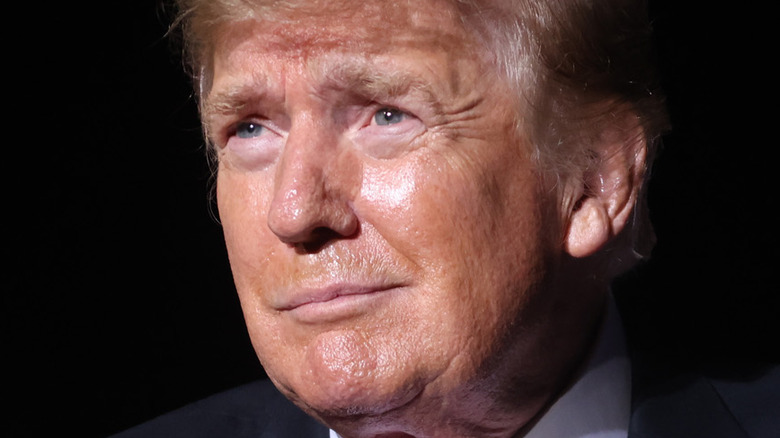 Scott Olson/Getty Images
If there's one thing former President Donald Trump adores, it's being the center of attention. In New York City in the 1980s and 1990s, he would frequently end up on the cover of daily tabloids like The New York Post, often being featured in gossip columnist Liz Smith's column (via The Washington Post). 
He jumped at the chance to play himself in the reality competition series "The Apprentice" on NBC in 2004 and loved his cameo appearances on "Days of Our Lives" in 2005. He also popped up in several movies, including "Home Alone 2" and "Zoolander," according to IMDb.
Even in 2021, Trump enjoys the adoring crowds who still believe he is somehow president or will be reinstated soon, and he holds rallies throughout the country to talk about how the 2020 election was stolen from him. 
However, there was another role he lost soon before he made that fateful descent down the golden escalator in Trump Tower to announce his presidential candidacy in 2015: a fictional president in the flick "Sharknado 3." His lawyer at the time, Michael Cohen, was not happy about it.
Why Donald Trump lost his 'Sharknado 3' role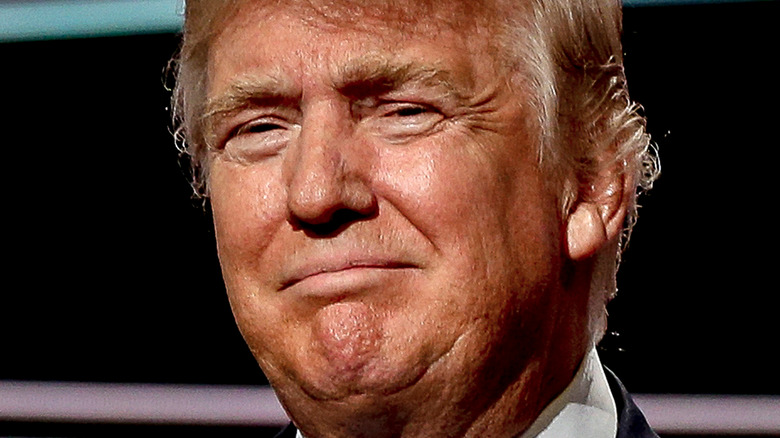 mark reinstein/Shutterstock
According to The Hollywood Reporter, the role of the American president was offered to Donald Trump as a cameo when "Sharknado 3: Oh Hell No" was first being cast, and Trump couldn't wait to jump in. "The Donald said yes," producer David Latt told The Hollywood Reporter. "He was thrilled to be asked."
However, when producers sent the contracts over to Trump's lawyer, Michael Cohen, they didn't hear back from the Trump camp for a while, but Cohen eventually contacted Latt. "Donald's thinking about making a legitimate run for the presidency," Latt recalled Cohen saying. "So, we'll get back to you. This might not be the best time."
Getting tired of the stalling and thinking Trump just wouldn't appear in their movie, producers offered the part of the president to Mark Cuban — and that enraged Trump and Cohen, leading to some threats that didn't go the way the Trump camp wanted them to go.
Michael Cohen gave a warning to 'Sharknado 3' producers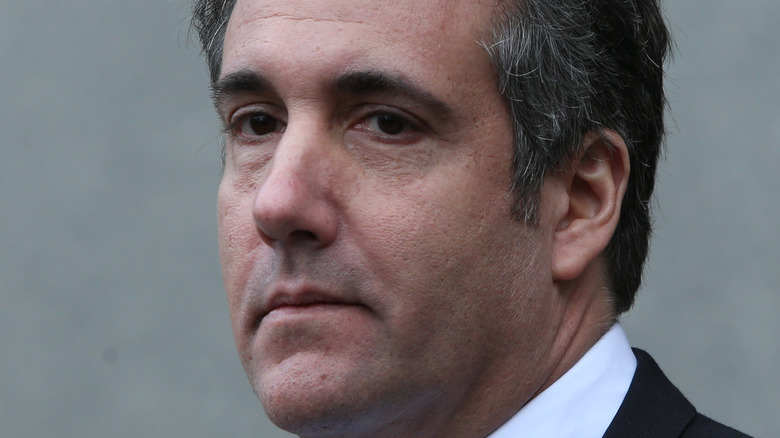 a katz/Shutterstock
Although Donald Trump and his lawyers stalled in signing his "Sharknado 3" contract and indicated he might no longer be interested in a cameo as a fictional president because he wanted to run for president for real, Michael Cohen and Trump were still outraged when Mark Cuban was cast as the movie president and let producer David Latt know it.
"We immediately heard from Trump's lawyer," Latt told The Hollywood Reporter. "He basically said, 'How dare you? Donald wanted to do this. We're going to sue you! We're going to shut the entire show down!'"
When The Hollywood Reporter contacted Cohen, he admitted that Trump was in talks for the role but didn't remember getting so angry at the producers. Casting director Gerald Webb recalled things differently after Trump had already become president. "I took it personally, but I get it now," he told The Hollywood Reporter. "That was my moment of doing business with Donald Trump."