How Leah Remini Really Hid Her Pregnancy On King Of Queens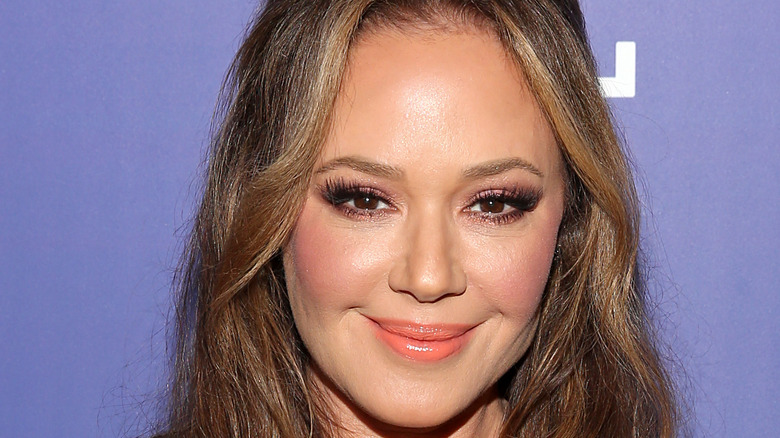 Jesse Grant/Getty Images
Leah Remini is widely known, and beloved, for being a thorn in the side of Scientology. Remini has been so dogged in her pursuit to take down the controversial church, of which she was a part for many years, it's almost overshadowed her acting career. As IMDb details, she's been appearing on our screens since 1988, when a young Remini debuted on TV series "Head of the Class." The actor has mostly stuck to television in the years since, featuring in everything from "Saved by the Bell" to "Friends." Remini has also dabbled in movies, notably starring opposite real-life BFF Jennifer Lopez in "Second Act," among other films.
However, there's one role synonymous with the New Yorker and it's undoubtedly "King of Queens." Remini starred as Kevin James's wife in the hit sitcom from 1998 all the way up to the show's end in 2007. The pairing of Remini and James proved so potent his onscreen wife in "Kevin Can Wait" was killed off to accommodate Remini joining the show, as Us Weekly reported at the time. Evidently, "King of Queens" meant a whole lot to the central duo, and when it came to hiding Remini's pregnancy, they knew exactly how to handle it. 
Leah Remini's character was put out of action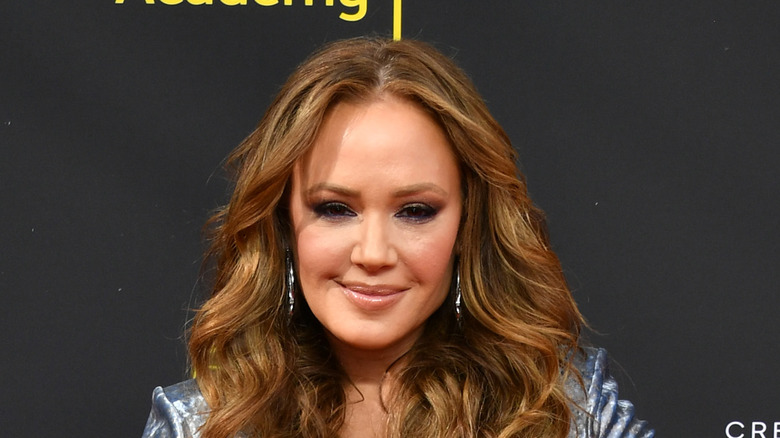 Amy Sussman/Getty Images
According to Screen Rant, star Leah Remini was pregnant during the sixth season of the hit show. To accommodate her growing belly, producers engineered a plot where Remini's character, Carrie, lost her job, leaving her free to hang around the house all day and eat out of boredom, so she could gain weight without it being too disconcerting. Remini wore baggier clothing as she got bigger but, for the most part, there was no real need to hide her stomach since the character was gaining weight in the storyline too.
Eagle-eyed fans of the show should be able to spot that she's pregnant if they look closely, but mostly it wasn't an issue. In her book, "Troublemaker: Surviving Hollywood and Scientology," Remini revealed she was so massive towards the end of her pregnancy that she had to hide behind a couch during certain scenes. Co-star Kevin James loved it though, quipping that he was the skinny one for once (via Google Books).
Leah Remini faced harsh criticism in real life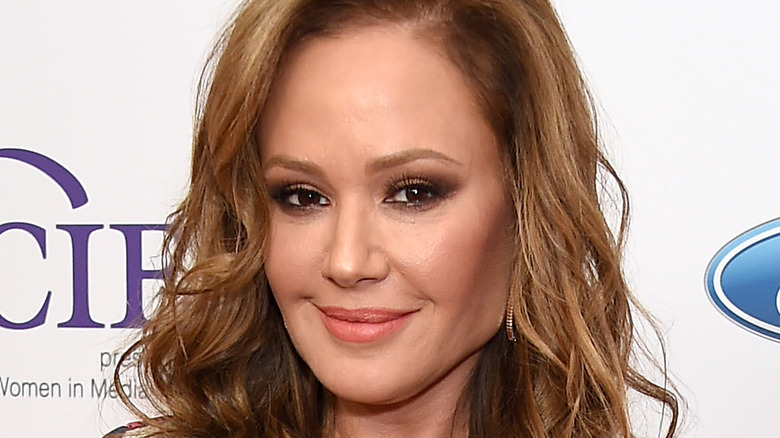 Gregg Deguire/Getty Images
Considering Carrie and Doug, Kevin James's character, are a long-time married couple it seems strange that producers didn't just give them a baby on the show too. However, executive producer David Bickel told The Futon Critic the studio didn't want them to have kids until the end of "King of Queens," because it would date episodes as pre-baby and post-baby, potentially hurting syndication. Sadly, although Carrie was free to gain weight on the show, Leah Remini complained to People that she was vilified in real life for gaining 80 pounds while pregnant. 
As she revealed, "No one wanted to talk about how I actually did lose the weight, just that I got fat," adding, "When you have a baby and you are not blessed with a metabolism [such] that you can get back into your jeans the very next day, it becomes something to focus on." Remini admitted, "I don't even blame the papers. They are making money from it. But the people who are buying it?"