The Hottest Earring Trends Of 2021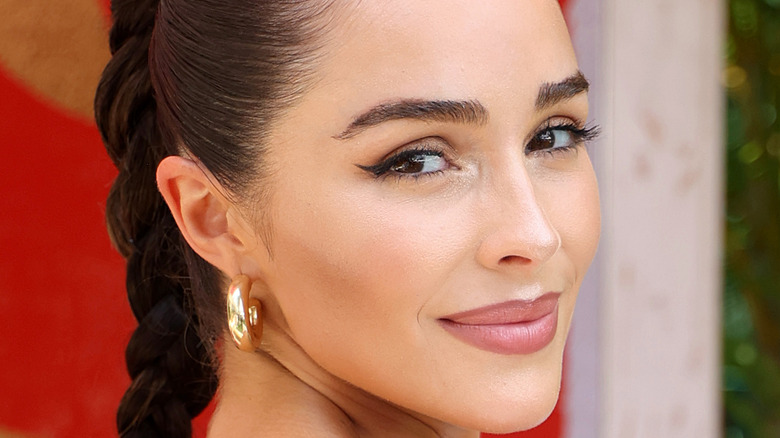 Rodrigo Varela/Getty Images
Earrings make a statement. Whether you like them big and bold or dainty and delicate, earrings can add pizzazz, sparkle, and personality to any look. Through the years, earring trends have come and gone, but we must ask: Do any earrings ever truly go out of style? 
We think not, but even if your answer is yes, remember that earring styles tend to come back trending years later, so don't make the mistake of tossing your dangling feather earrings just yet.
The esteemed jewelry company Borsheims recently shared some trending earrings that are a must-have in 2021, and you may be pleasantly surprised with the choices. The tube-style hoop is first on their list of must-have earrings, deeming it the "it" earring of the year. While almost everyone can appreciate a good hoop, these stand out for being thicker than standard hoops and have been seen donned by some of your favorite celebs like J-Lo.
While harping on hoops, the double or "stacked" hoop offers a carefree and youthful vibe. Borsheims suggests mixing the texture of the earrings to make them stand out more.
Choose big, bold, and bright earrings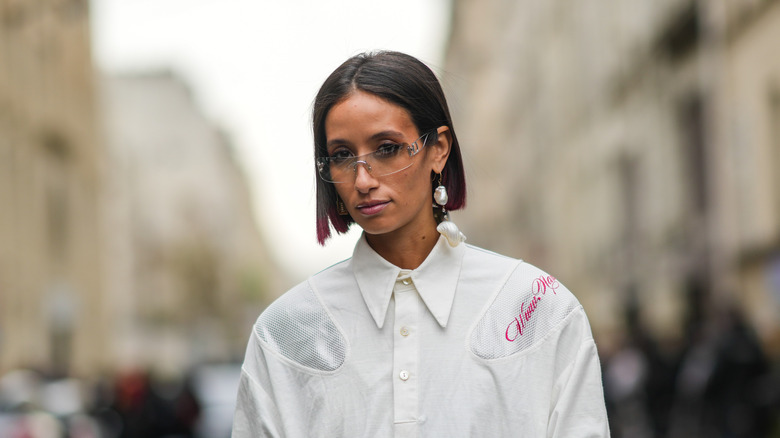 Edward Berthelot/Getty Images
Vogue reports that long, swinging, and fringed earrings are also making a splash, as they add a flirtatious element to adorn any outfit. Borsheims calls these long earrings "shoulder dusters" and reports that they have been spotted in many 2021 fashion shows. The earrings hang down to the shoulder and reflect a bold statement.
According to Harper's Bazaar, fall of 2021 is all about color. You can expect to see more color complementing the ears, as the fashion director of Nordstrom, Elizabeth Kanfer points out. "Vibrant stones and energetic enamel provide a fashion pop! Color instantly updates classic silhouettes and is easily mixed with gold and silver," she told the outlet.
Cosmopolitan shared that trendy earrings for 2021 include colorful statement pieces that you can either wear as a pair or sport just one, as the single earring is another popular look. Although big and bold is beautiful, the Editorialist shares that pearls are back, any way you want to wear them. You can go with a classic pearl stud or, as Borsheims suggests, a more modern design. Now is your chance let those heirloom pearls finally see the light of day!