John Travolta Shares A Heartbreaking Birthday Tribute To His Late Wife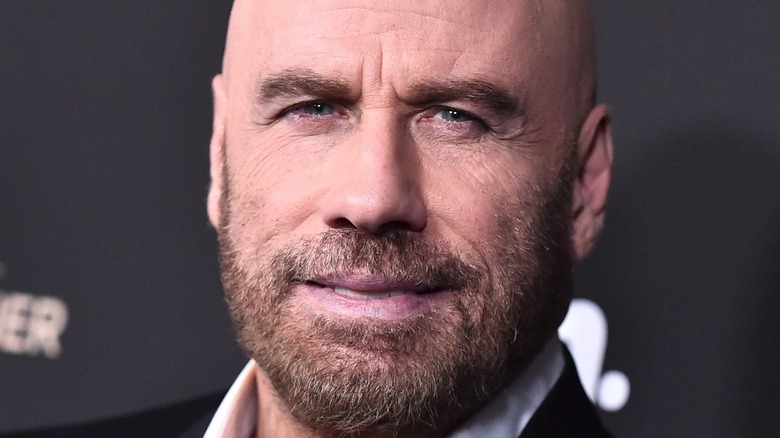 DFree/Shutterstock
It goes without saying that long-lasting celebrity marriages are more the exception that the rule, and that goes double -– even triple –- for those marriages that actually appear to be happy. One of those rare examples of marital harmony in Hollywood was that of John Travolta and his wife, actress Kelly Preston, together for almost three decades. The twosome met in 1989 and tied the knot in 1991, and would have been celebrating their 30th anniversary in 2021 had it not been for the breast cancer that took Preston's life in July 2020 (via People).
It's been a tough year for Travolta, who has made no secret of how much he still mourns the loss of his beloved spouse. He put the Maine mansion that had once been the couple's home on the market back in February, and in May, he paid tribute to Preston's life by posting pics of the twosome with their children on his Instagram account in celebration of Mother's Day. October 13, 2021 marks Preston's birthday, the second one she hasn't been around to see. Once again, Travolta took to Instagram to pay tribute to the love of his life.
Instagram users shared Travolta's sorrow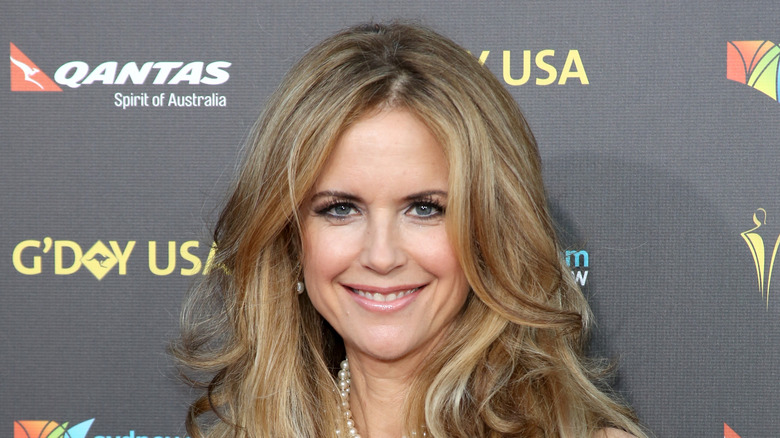 Jonathan Leibson/Getty Images
John Travolta posted a single shot of Kelly Preston, looking gorgeous in a floral-embroidered black top while she waved into the camera, in honor of her birthday. Perhaps it's just the angle at which the photo was taken, but it even appears as if she may have been winking, as well. Her heartbroken husband captioned the photo with a simple statement. "Happy Birthday Kelly. We miss and love you very much." The photo garnered over 250,000 likes in the first few hours and numerous Instagram users also shared their sentiments in the comments.
Many of Travolta's followers seem to have faith that Preston has not so much left this life, as transcended it, as one oft-repeated phrase was, "Happy heavenly birthday." Many also referred to her either as being an angel or in the company of these celestial beings, while most employed heart, crying, or praying emojis to show their sympathy for Travolta's sorrow. It is obvious that Preston is greatly missed by her many fans as well as her still-loving husband, and we hope that Travolta may be able to take some comfort from the fact that he is not alone in his grief.