Shameless Star Speaks Out About How Emmy Rossum Ruined The Set For Everyone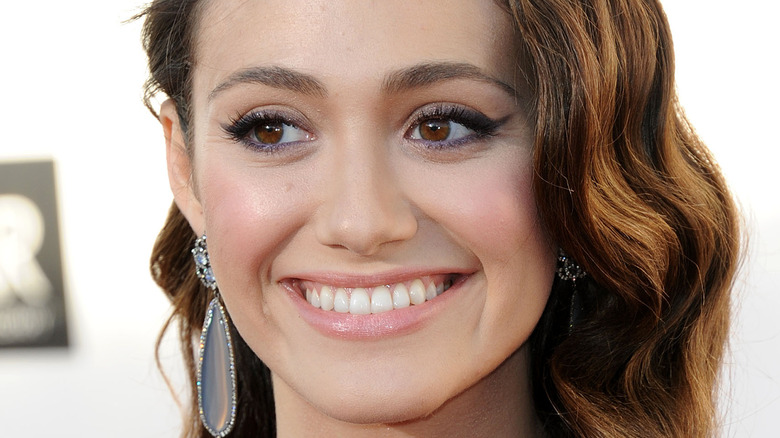 DFree/Shutterstock
The Gallaghers have been wreaking havoc on screens for eleven seasons, drinking and swearing while surviving the gentrification of their South Side Chicago neighborhood. The family's antics on "Shameless," a comedic drama that's won prestigious awards including several Emmys, have given many a compulsive binging problem since its release in 2011 (via IMDb).
William H. Macy, who brought in quite a few nominations for the show, played a neglectful father to his many children, who make up the ensemble cast of the show. Emmy Rossum played Fiona Gallagher, his oldest daughter and one of the leads of the show. Rossum's portrayal of the resourceful and scrappy Gallagher prodded the storyline forward and made her one of the most loved characters on the show. However, Rossum left the show after 9 seasons but said, "There is much more Gallagher story to be told. I will always be rooting for my family. Try not to think of me as gone, just think of me as moving down the block" (via Decider).
While fans miss her presence, a recent interview with Emma Kenney revealed that the cast possibly didn't.
Emmy Rossum could make the set a negative place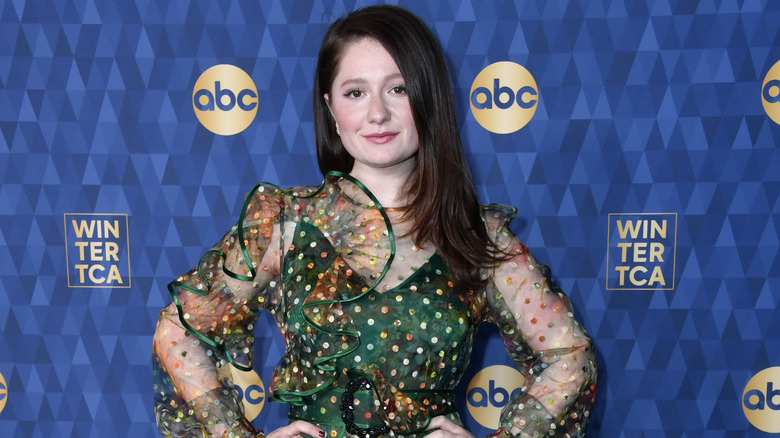 Frazer Harrison/Getty Images
Emma Kenney was Emmy Rossum's little sister in "Shameless." On an episode of "Call Her Daddy," Kenney told host Alex Cooper that it wasn't all that different IRL — the two had an almost realistic sister relationship "in good and bad ways." But after Rossum left the set, Kenney admitted that the set felt more positive."It was weird at first for sure but it also ... the set became more of a positive place, I'm not gonna lie," she said. "I remember pre-[Rossum] leaving, I'd go to set some days and I'd be very anxious about having a scene with her because if she had a bad day, she made it a bad day for everybody."
However, Kenny also said that their relationship wasn't what it used to be, per Daily Mail. "I have a lot of love for Emmy, I've known her for so long ... we haven't spoken in years ... But that's okay. I have a lot of love for her, and I hope she finds her happiness," she said.