Why RHOP Co-Stars Say Candiace Went Too Far With Jabs At Mia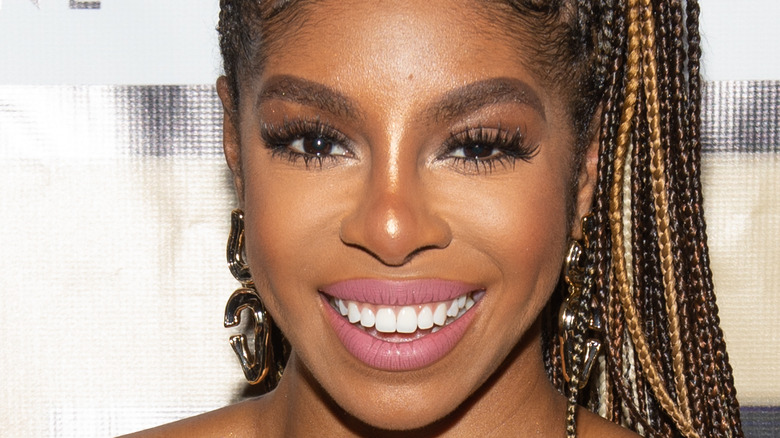 Marcus Ingram/Getty Images
The cast of "The Real Housewives of Potomac" believe their co-star, Candiace Dillard, has crossed the line with newbie Mia Thornton. As Screenrant reported, in a recent episode of the Bravo hit, the pair went head to head after Thornton referred to Dillard's music video shoot as "low budget." The shady comment prompted Dillard to hit back at her co-star, telling Thornton, "Your mama's low budget, watch your mouth." 
However, Dillard's jab was not well received by some of her "The Real Housewives of Potomac" co-stars, as Thornton had previously shared with the group that she had grown up in foster care because of her mother's incarceration and substance abuse, and was working on rebuilding her relationship with her mother.
Speaking on "The Real Housewives of Potomac After Show," veteran cast member Gizelle Bryant said Dillard "just goes too freakin' far," while co-star Robyn Dixon commented, "Candiace fights with her words, and she throws daggers, and they sting."
Candiace Dillard expressed remorse over her harsh words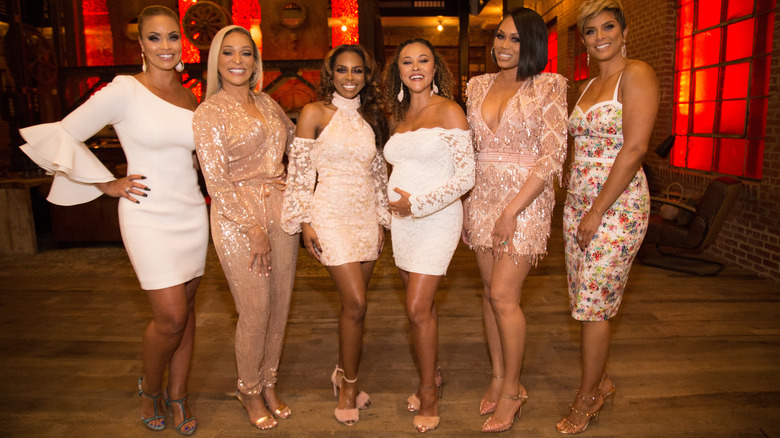 Brian Stukes/Getty Images
During "The Real Housewives of Potomac After Show," Candiace Dillard expressed regret over the comments she made about Mia Thornton's mother throughout the episode. "There were so many things that I wanted to say," she said. "It was a quick quip that, really, I thought was saving her from pain and anguish."
Speaking on Twitter, Dillard also claimed that she wasn't aware of Thornton's mother's situation during filming. "I knew nothing of Big Foot's mama trauma. I wasn't present for those moments nor did anyone share them with me," she wrote. 
Despite her remorse, many fans of "The Real Housewives of Potomac" were quick to call out her comments on social media. "Candiace really went through the floor with the way she spoke to Mia ... I think Mia's reaction was completely understandable. Candiace pushed it way too far," one Twitter user wrote, while another fan added, "Candiace always goes too far. Like...girl pls stop."
In contrast, many other "The Real Housewives of Potomac" fans spoke out in defense of Dillard's behavior on the show. "Okay but my thing is when Candiace said 'your momma' it was like a baseless comeback she never knew about Mia's mothers backstory," wrote one Twitter user. "Candiace: the reads are there, she's funny, she's literally carrying the season with gizelle and is giving us the entertainment we need. She's a great housewife," another fan added. It's fair to say that the internet is divided on this one. What do you think?