Is This The Real Reason Police Escorted Bam Margera Back To Rehab Last Month?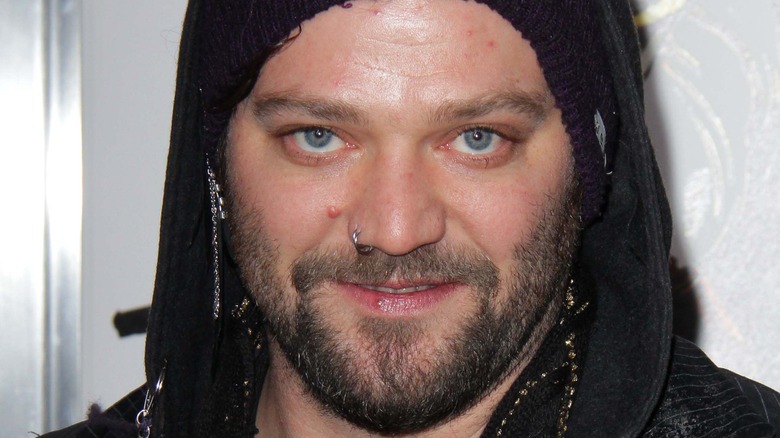 s_bukley/Shutterstock
Wrestling alligators in a leopard print G-string (via YouTube) or getting blasted into a wall by a fire truck hose was just another day at work for reality stars Johnny Knoxville, Steve-O, and the rest of the cast of "Jackass." The early 2000s MTV series encouraged stupidity and insane stunts, earning it two nominations at the Teen Choice Awards, unsurprisingly (via IMDb). Its popularity led to nine other movies, with Paramount Pictures releasing the latest one in 2022, per Deadline.
However, one of its stars, Bam Margera, will not be on the big screen next year. Paramount Pictures had Margera sign a "Wellness Agreement," which required him to take multiple daily drug tests, before signing him for "Jackass Forever." After Margera's violation of the agreement, he was given the pink slip and he went on to sue the studio in August 2021 (via Deadline).
Margera's struggled with substance addiction for years and was readmitted to rehab a month after he sued the studio, in Florida (via Page Six). The police, who took him to the facility, revealed nothing except that they responded to reports from an "emotionally disturbed person." However, details have surfaced since then.
Bam Margera allegedly hurt someone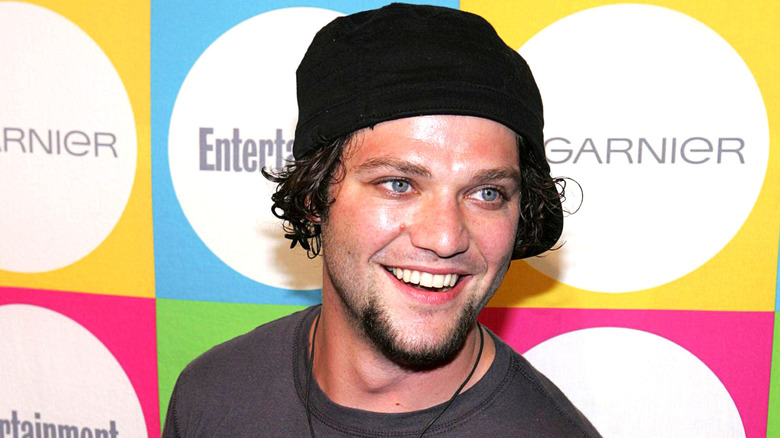 Everett Collection/Shutterstock
Bam Margera explained to TMZ in October 2021 that the reason he was taken to rehab in September was because he was photographed holding a drink at the Don CeSar Resort Hotel by multiple fans. He believed that those pictures led someone to call the police, out of concern for him. However, his version of events are wildly different from the reports in the Pinellas County Sheriff's Office.
According to a 911 call, obtained by Page Six, the caller told the police, "They're doing cocaine in the room" and that Bam Margera "attacked [the victim], grabbed her breast, and she said she thinks he tore her implant." The caller also said that there were two women in the room — an alleged prostitute and a woman who was supposed to "mind" Margera and look after him — but that the stuntman was "in severe psychosis, I believe." The caller also added (allegedly), "He's got a long history of mental illness ... He's escaped from three treatment centers in the last two months. That's why there's all these people trying to reel him back in."
A rep for Margera refuted the caller's claims, saying that while the initial reports are "reasonably correct," there were no women except for Margera's 65-year-old sober aunt in the hotel room with him. They also categorized the story as a defamatory report. "The allegations are likely made by people who have an ax to grind against Bam in his lawsuit against Paramount," the rep stated.