Who Are Drag Queens Dracmorda And Swanthula Boulet?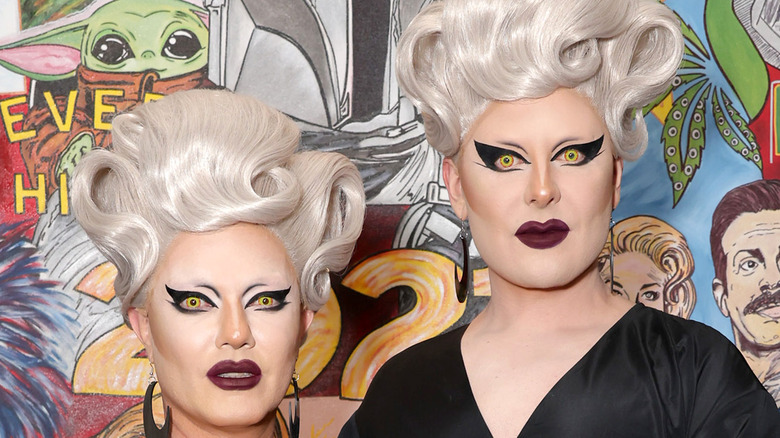 Tiffany Rose/Getty Images
For many, "RuPaul's Drag Race" put drag queens on the map. Mainstream media has never been accepting of drag on their networks, and even RuPaul himself thought there would never be a day where drag would go mainstream. In an interview with ABC News from 2016, RuPaul shared, "I don't think the show could ever go mainstream because drag is the antithesis of the matrix. You know, the matrix says, 'Pick an identity and stick with it. Because I want to sell you some beer and shampoo and I need you to stick with what you are so I'll know how to market it to you.' Drag is the opposite. Drag says, 'Identity is a joke.'"
RuPaul was wrong. Drag, and "RuPaul's Drag Race" specifically, have gone mainstream. In fact, the show is so successful that RuPaul is now tied with cinematographer Donald A. Morgan as the most-awarded Black artist in Emmy's history (via Entertainment Weekly).
RuPaul has given drag queens a platform, but the type of drag shown on his competition show is rarely edgy. That's where Dracmorda and Swanthula Boulet come into the picture.
They created a new drag competition show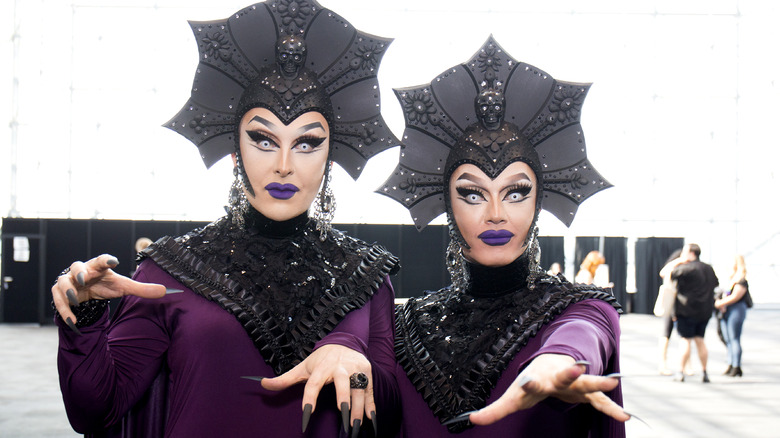 Santiago Felipe/Getty Images
Dracmorda and Swanthula Boulet are long-term partners and drag artists who made their mark in the drag scene by producing a party called "Dragula" (via Them). It started back in 2013 and was coined a "horror-punk drag party." While it's easy to find a typical drag show in just about any city, the Boulets wanted to give a platform to the drag artists and performers many considered "freaks."
As a result, they launched their own drag competition show, "Dragula" in 2016 (via IMDb). The show is now approaching its fourth season, which premieres October 19th on Shutter. On the type of queens included in the "Dragula" cast, Swanthula shared, "We pride ourselves on celebrating the strange and the wild and the sometimes dangerous side of queer culture," she continues, As the rest of the world begins to accept us, they're also trying to squeeze us into a little box and make us conform and *tsks* that just won't do. To us, drag is a form of radical self-expression. It's an art, and the last thing an artist needs is to be told what to do, so we're gonna do what we want."
Compared to "RuPaul's Drag Race," "Dragula" isn't just edgier, it's also more inclusive. The winner of the third season was a drag king named Landon Cider, a form of drag rarely seen on television. The Boulets pride themselves on giving any style of drag and any gender expression airtime on their show.