The Real Reason Mia Wants Candiace Fired From RHOP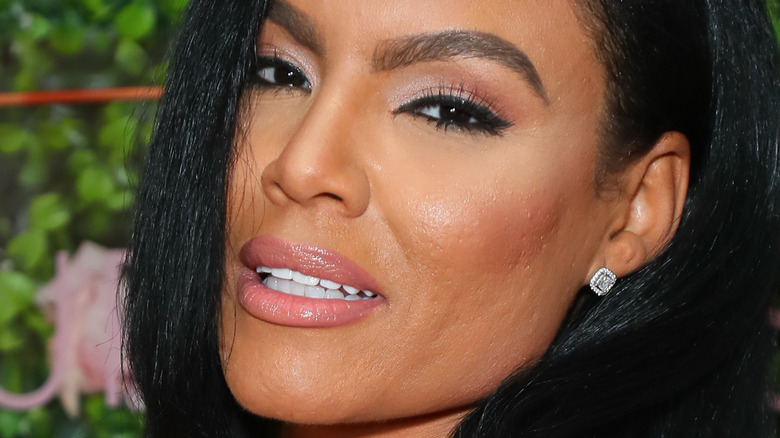 Leon Bennett/Getty Images
"The Real Housewives of Potomac" newbie Mia Thornton has hinted that she'd like to see her co-star Candiace Dillard fired from the show. According to Reality Blurb, Thornton let her feelings be known on Twitter following the September 19, 2021 episode of "The Real Housewives of Potomac," during which she questioned Dillard's husband, Chris Bassett, and his role as his wife's manager. 
Addressing the drama on Twitter following the episode, Thornton wrote in a since-deleted tweet, "[Robyn] is NOT NASTY! She's R.E.A.L now [Candiace] on the other hand. I'm good. [Is Chris getting paid?]. NAH, Ms. Dorthy confirm." In the post, Thornton also added the shady hashtag "unemployment" in reference to Dillard's husband. 
Unsurprisingly, it didn't take long for Dillard to hit back with a response. "Now, I have specifically made it a point to ignore your handsome *ss all season. You claim I'm 'irrelevant' but can't seem to keep my name out of your mouth. Don't pull that victim/bully b*llsh*t when I light your *ss up again. DO keep my husbands name out of your mouth though," she wrote on Twitter.
Here's why Mia Thornton thinks Candiace should be fired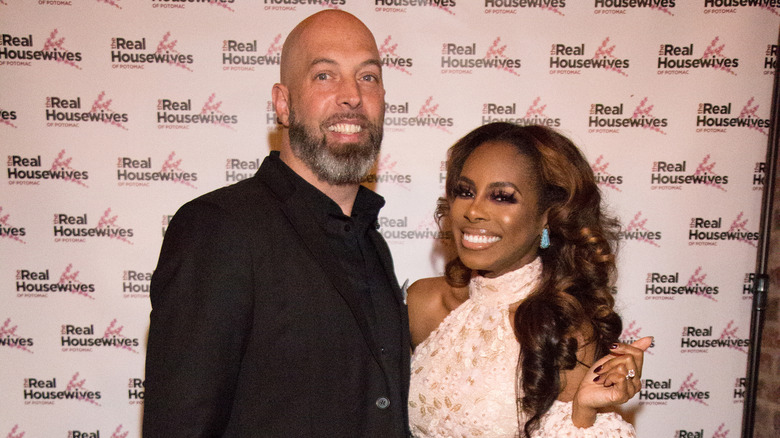 Brian Stukes/Getty Images
As Reality Blurb reported, Mia Thornton agreed with a fan of "The Real Housewives of Potomac" on Instagram who claimed that Candiace Dillard should be fired from the show due to her past problematic behavior. "Between her petulant child personality, body-shaming, anti-homosexual and anti-trans comments, she needs to be fired by [Bravo]," the fan wrote while also tagging Bravo host Andy Cohen.
Replying to the comment, Thornton posted, "AGREED. I won't be seen in the same room as her for sure. It's not cute and offensive to the masses. Wrong Game. [LGBTQ] community I STAN." In another deleted tweet, Thornton also shared a screenshot of the Instagram exchange on Twitter with a caption that read, "Not my show, not my game. I pay Chess."
However, the shady Twitter exchanges didn't end there. According to Screen Rant, Thornton also posted a sexually suggestive post in reference to Dillard's husband, writing, "You'd be mad if you found out your husband was tossing my salad in the kitchen."
Shortly after, Dillard's husband Chris Bassett, who has since deleted his Twitter account, became involved in the social media drama and responded to Thornton's comments by writing, "I mean since I'm so integral this morning and on everyone's mind and tweets ... not really my type, I prefer that au natruale [sic] dark chocolate type a woman."
As it stands, Bravo have made no comment in reference to Dillard being fired from the show, despite Thornton's best efforts.