William Shatner Has Something To Say To Prince William About His Trip To Space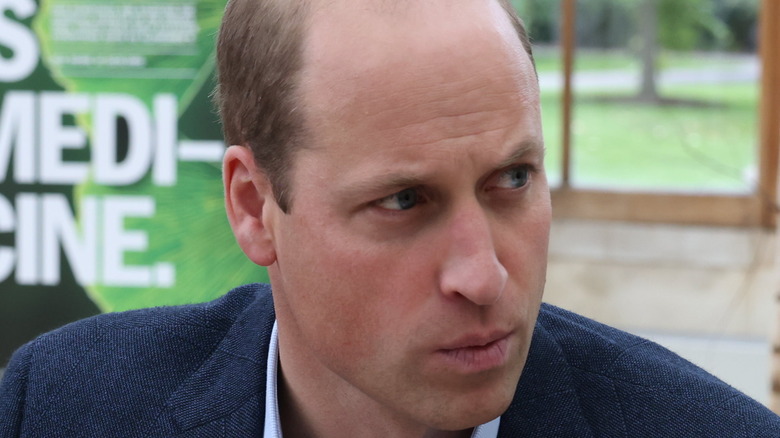 Wpa Pool/Getty Images
William Shatner may have been overcome with emotion when he returned to Earth after a jaunt into space, from awe at what he saw, to gratitude towards Blue Origin founder Jeff Bezos for giving him the opportunity to fly up to the edge of space — for free. 
So we can imagine he didn't take too kindly to Prince William's comments, which appeared to be aimed at the world's billionaires for spending too much on the space race, and not enough time or resources to fix the Earth's most pressing climate and environmental problems. Shatner had his thoughts on William's dim view of the space tourism race, which he shared with Entertainment Tonight, saying "The idea here is not to go, 'Yeah, look at me. I'm in space.' The landing that consumed all that ... energy and people to take a look and go, 'Oh, look at that.' No," the actor said.
Shatner added, "I would tell the prince, and I hope the prince gets the message, this is a baby step into the idea of getting industry up there, so that all those polluting industries, especially, for example, the industries that make electricity ... off of Earth."
George Takei also dismissed William Shatner's trip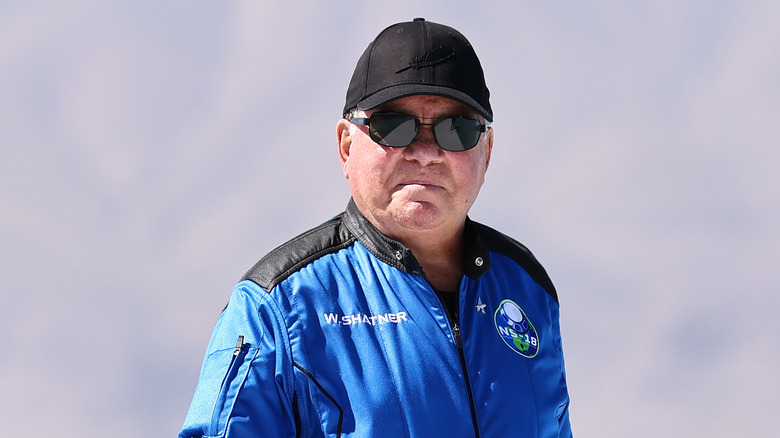 Mario Tama/Getty Images
We're not quite sure what the heir to the British throne will say when he hears William Shatner's view that the space technology being developed by SpaceX's Elon Musk, Virgin's Richard Branson, and Jeff Bezos will be used to send Earth's polluting industries to another planet. But we can imagine that he would likely take a dim view of Shatner's proposal to take Earth's trash and toss it someplace else.
Prince William wasn't the only one who was left singularly unimpressed by Shatner's space jaunt. His "Star Trek" costar, George Takei who played Captain Hikaru Sulu, also took potshots at Shatner, not for his views on space, but because of who Shatner is. Takei dismissed Shatner's trip, saying the actor was "boldly going where other people have gone before" (via Page Six). 
And that's not all the outspoken LGBTQ icon had to say. "He's a guinea pig, 90 years old and it's important to find out what happens," Takei told Page Six. "So 90 years old is going to show a great deal more on the wear and tear on the human body, so he'll be a good specimen to study. Although he's not the fittest specimen of 90 years old, so he'll be a specimen that's unfit!"