What We Know About Bill Clinton's Hospitalization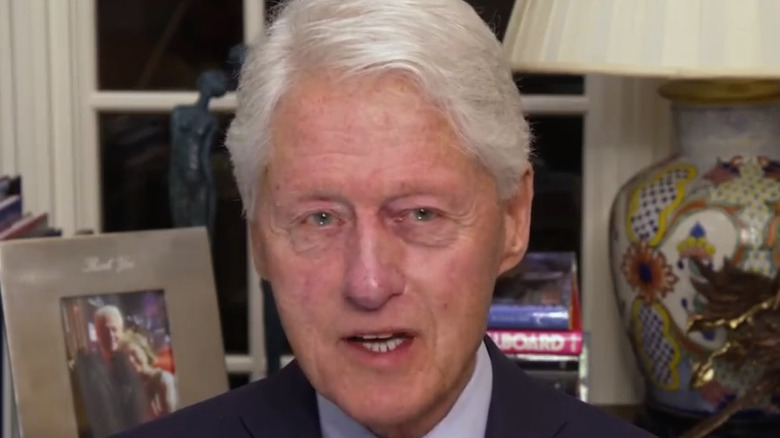 Theo Wargo/Getty Images
Former President Bill Clinton was admitted to the University of California Irvine Medical Center on the evening of Tuesday, October 12, for what has been reported as a "non-COVID-19 infection" (via Reuters). Angel Urena, a spokesperson for Clinton, said that, "He is on the mend, in good spirits, and incredibly thankful to the doctors, nurses, and staff providing him with excellent care. He's up and about, joking and charming the hospital staff."
The 75-year-old former president has been hospitalized twice in recent years for major surgery and heart issues. The first was in 2004, when Clinton received quadruple bypass heart surgery, and the second was in 2010, when he had to have two stents inserted (via CNN). The doctors attending to Clinton stress that this hospitalization has nothing to do with heart problems, and believe that the blood infection began as a urinary tract infection before spreading to the rest of his blood stream.
Clinton's condition is simple to treat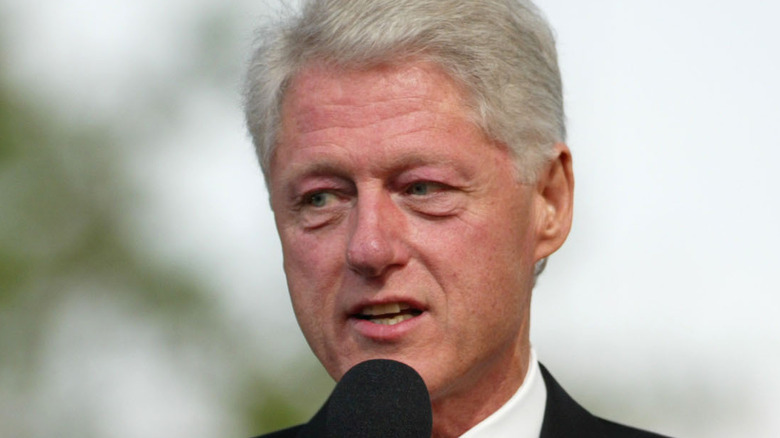 Anthony Correia/Shutterstock
According to Reuters, Bill Clinton was admitted to the hospital after feeling "fatigued." Alpesh Amin and Lisa Bardack, the former president's doctors, said that he was "admitted to the hospital for close monitoring and administered IV antibiotics and fluids." Although Clinton was reportedly being treated in an intensive care unit, doctor's assured that it was to give him privacy during his treatment.
Doctors told CNN, "After two days of treatment, his white blood cell count is trending down and he is responding to antibiotics well." According to Amin and Bardack, urological infections are common in people Clinton's age and are simple to treat, so they "hope to have him go home soon." Clinton, who was originally in California to attend a fundraising event for the Clinton Foundation, will reportedly remain in the UC Irvine Medical Center for further monitoring and stay on intravenous antibiotics until Friday.