What Donald Trump Just Said About Hunter Biden's Artwork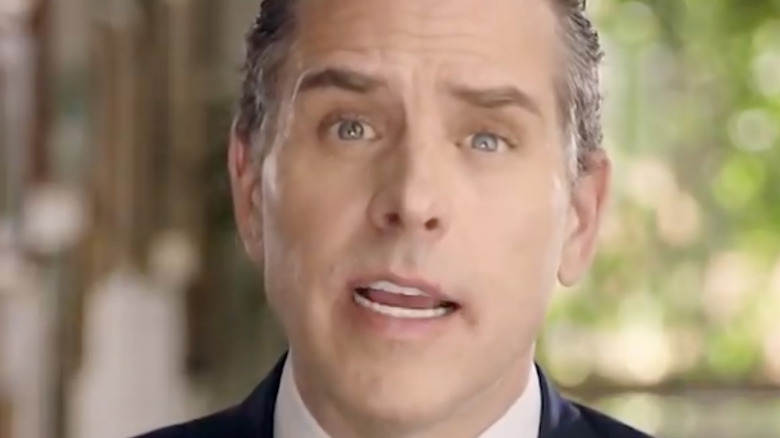 Handout/Getty Images
While his father is in the White House, Hunter Biden has been building an art career for himself. Former president Donald Trump has had a few things to say about Hunter's new artistic endeavors, and spoiler alert, they were less than kind.
Speaking with Artnet, Hunter shared that despite his lack of formal training, he has been painting since he was little. He now works with a variety of elements including canvas, metals, Japanese Yupo paper, and the pieces he's done range from natural scenes to abstract works that come from a place of "universal truth." "The universal truth is that everything is connected and that there's something that goes far beyond what is our five senses and that connects us all," he told the outlet. "The thing that really fascinates me is the connection between the macro and the micro, and how these patterns repeat themselves over and over."
While Hunter may be receiving some recognition for his works, not all of it has been positive. In a statement emailed to the New York Post, Donald Trump mocked Hunter's endeavors saying he "inspired him." "While I have never painted before, Hunter has inspired me to immediately begin painting because I've always felt I have a talent at that, and could probably get at least $2 million per canvas — and probably a lot more," Trump said. "I will begin immediately. Our country is crooked as hell!"
Hunter Biden's art career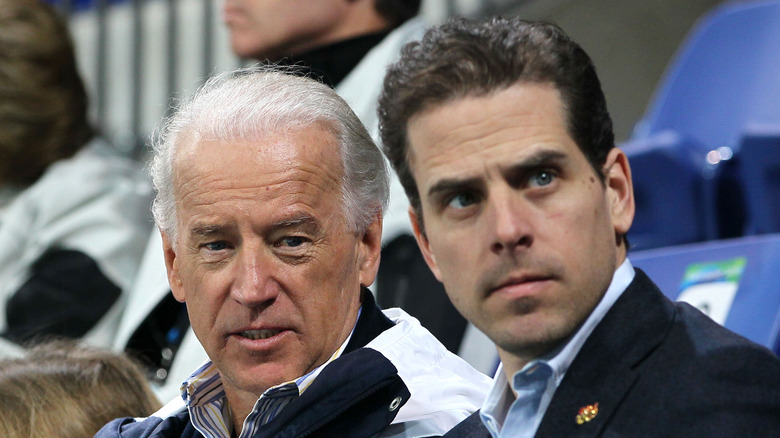 Bruce Bennett/Getty Images
Hunter Biden's artwork was recently displayed in Los Angeles at Milk Studios, per The Guardian. Some attendees at the event are now raising questions of conflicts of interest for Hunter and his father Joe Biden, because LA mayor, Eric Garcetti, was on site for the event. Garcetti is Joe Biden's nominee for US ambassador to India and played a key role in the president's campaign. While it may seem political, Harrison Wollman, Garcetti's press secretary, confirmed that he was in attendance but did not take home any of the artwork. 
To stave off potential concerns, the White House formed an ethics agreement with the Georges Bergés Gallery: The gallery that displays Hunter's work and arranged the show at Milk Studios, per The Washington Post. The agreement states that Hunter's buyers will remain anonymous and neither he nor the public will have access to the names of those bidding on and purchasing the pieces, sources close to the arrangement told CNN. Additionally, suspicious bids — such as those set too high or any coming from disinterested bidders — will be turned down by the gallery. 
As Joe and Hunter Biden navigate the tricky ethical waters of their respective careers, both can expect to be under a microscope. Negative feedback from the likes of Donald Trump is surely expected as well.