Everything We Know About Colin Powell's Children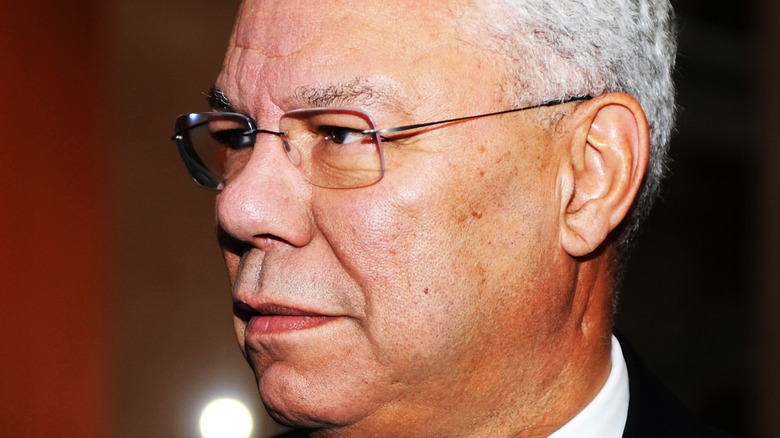 thomas koch/Shutterstock
Former secretary of state Colin Powell has died at the age of 84, as confirmed by Fox News. "We have lost a remarkable and loving husband, father, grandfather and a great American," his family said in a statement about Powell, who succumbed to complications related to Covid-19, even though he was fully vaccinated, according to his family.
So who is in the esteemed general's family? His wife is named Alma, and the couple married in 1962, remaining wed for nearly 60 years, according to The Sun. The Powells are parents to three children — Michael, Linda, and Annemarie (via Biography).
While the name Michael Powell may not ring a bell at first, folks may remember that he was previously in the news after a scandal involving his father. As for Linda, well, she is also a public figure, albeit outside the sphere of government. Annemarie has led a decidedly quieter life.
Michael Powell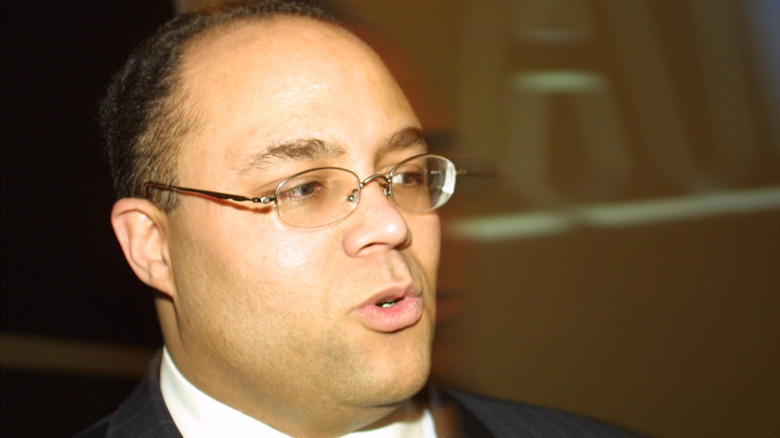 Gilles Mingasson/Getty Images
In 2001, Colin Powell's son Michael was named Chairman of the Federal Communications Commission, having been appointed by President Bush. A few years later, Michael was accused of having benefited from nepotism by radio personality Howard Stern, with his father coming to his defense. "My son is an enormously qualified individual, and I think he has served — if I may so as a father and as a not so distant observer — with great distinction,″ the elder Powell told CNBC in 2004 (via AP News).
It's worth noting that as AP News reports, Powell became secretary of state two days prior to his son being appointed by then-President Bush to his FCC role. In any event, Michael would go on to head a cable lobbying group, the National Cable and Telecommunications Association (via The Verge).
As for his personal life, Powell, who attended Georgetown Law School and initially worked as an attorney, is married to Jane Knott, with whom he shares two sons. His career decisions were largely guided by his previous service in the military, where he suffered a serious injury in Germany in 1987 and had to resign from active duty (via The History Makers).
Linda Powell and her sister Annemarie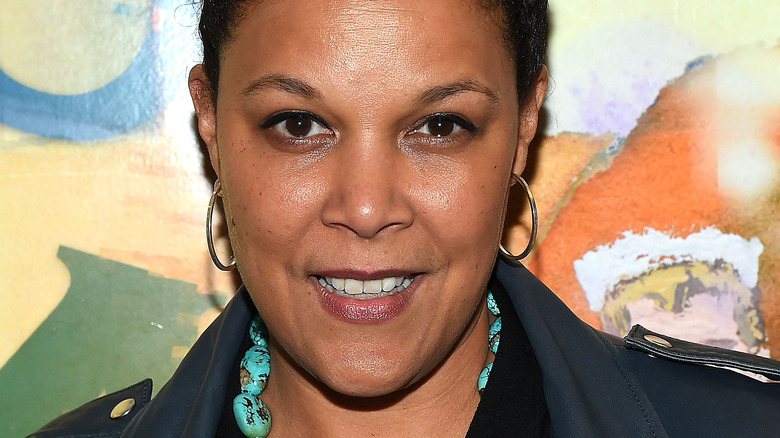 Ben Gabbe/Getty Images
Linda Powell is best known for her career as a stage actress, according to The Baltimore Sun. But she has also appeared on well-known TV shows like "Madam Secretary," according to EW. Interestingly, she played the FBI Director on the series in 2019.
Her television presence dates back to the 1990s, per IMDb, with notable roles on several "Law and Order" series, as well as an appearance on "Sex and the City." Powell had a recurring role on "Chicago Fire," "Political Animals," and "House of Cards."
Most recently, you can see Powell's work on "Modern Love," and "Dopesick." Little is known about her personal life, and the same can be said for her sister, Annemarie, who is also in the film industry, but it appears she is on the production side (via USA Today and IMDb).