Why Raven-Symone Felt Like She 'Got Catfished' Into Joining The View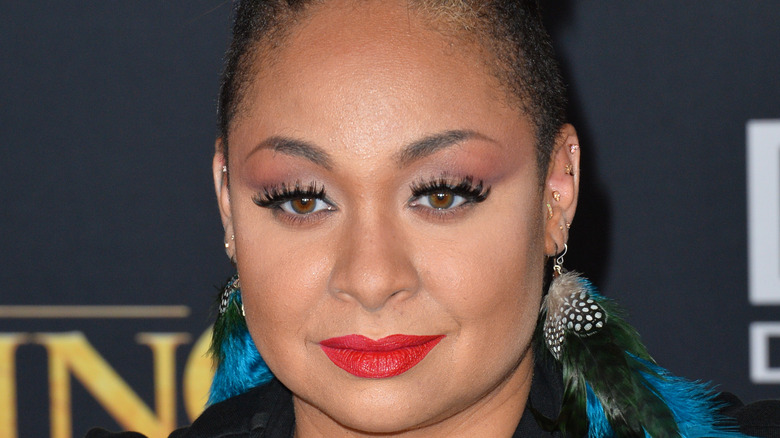 Featureflash Photo Agency/Shutterstock
In an eye-opening interview, Raven-Symoné recently revealed that co-hosting "The View" wasn't all it was cracked up to be. Raven-Symoné recently appeared on the podcast "The View: Behind the Table" alongside Candace Cameron Bure. Bure was also a former co-host on the talk show, and both stars expressed feelings of being tricked by the showrunners.
It all began after Symoné guest-hosted on the show a few times. The actor had enjoyed taking part in "The View." So, when she was asked to join full-time, she thought that the subject matter would be more of the same: lighthearted pop culture and feel-good stories. That's what the showrunners had told her, anyway. However, the opposite was true. "I got catfished," Raven-Symoné said. "I feel like I just got catfished. I thought I was going on a show, like Candace, where it was pop culture and fun and exciting and I got catfished, and I learned a good lesson" (via The Hollywood Reporter).
Raven-Symone said that she felt pressure to represent the LGBTQ+ community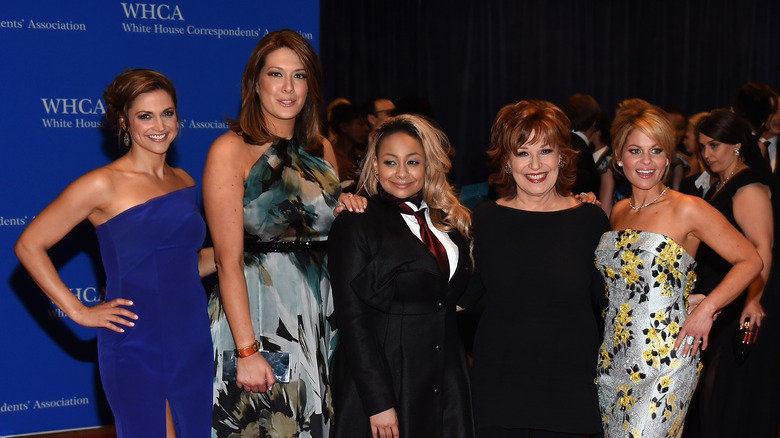 Larry Busacca/Getty Images
During her episode of "The View: Behind the Table," Raven-Symoné said she had no idea the show would lean so far into politics (via The Hollywood Reporter). The actress had always side-stepped those conversations, so she found it difficult to address them head-on. This was in part because she felt as though she had to represent the entire LGBTQ+ community as the only LGBTQ+ member of the table.
"The only reason I really got through a lot of the stuff that I did get through was because of Whoopi [Goldberg] and the producers as well," she admitted. "There is something amazing about behind the scenes of 'The View' that kind of puts the salve over all the BS that's going on-camera that made it tolerable to stay as long as we did."
Candace Cameron Bure said that she too felt as if she had been duped when she co-hosted. "I said, 'Politics is not, it's not my bag. I've never spoken publicly about politics. I don't even come from a political family, meaning I didn't grow up speaking about politics,'" she said. "So they had told me, 'We're going so much lighter,' ... We want to talk more about family and sex and life, so I was like, 'Absolutely, 100 percent, I'm on board.' And then it all changed when Trump entered the race." 
Per Essence, Raven-Symoné left "The View" in 2020, and Bure left in 2016 (via USA Today).