Colin Powell's Net Worth At The Time Of His Death May Surprise You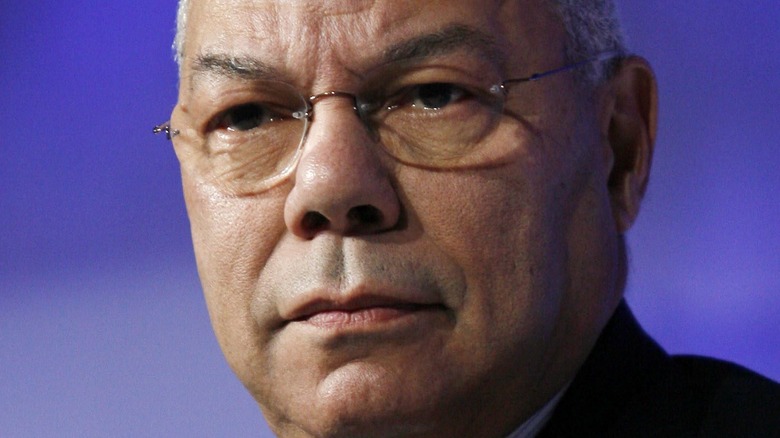 stocklight/Shutterstock
The former U.S. Secretary of State Colin Powell has died at the age of 84. As the BBC reported, Powell died on Sunday, October 17, and the sad news of his death was announced by his family on Monday, October 18. 
Powell is best known for his long career in U.S. politics. But what was Powell's net worth at the time of his death? According to Celebrity Net Worth, the former United States Army general was reportedly worth a massive $60 million prior to his passing. 
Powell died from COVID-19 complications, despite being fully vaccinated against the virus. In a statement confirming the news of his death, the late politician's family said in a statement, "We have lost a remarkable and loving husband, father, grandfather and a great American." The statement continued, "We want to thank the medical staff... for their caring treatment" (via the BBC). 
Colin Powell was a highly respected Republican politician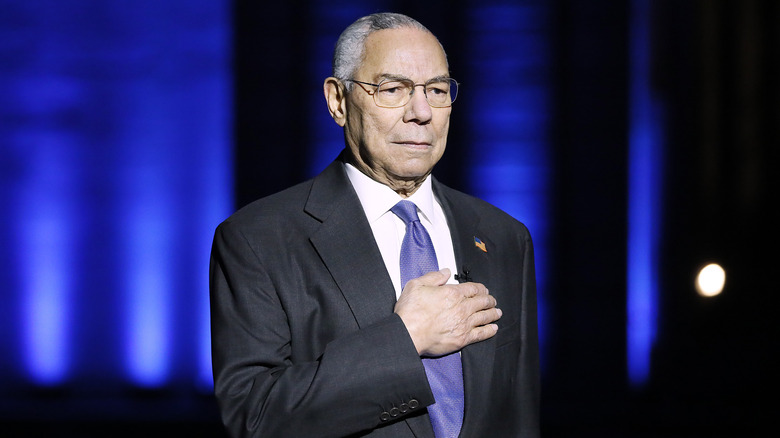 Paul Morigi/Getty Images
Per The Independent, Powell was born to Jamaican immigrants in 1937. While studying at the City College of New York, he eventually joined the Reserve Officer Training Corps. Throughout his military career, Powell eventually became known as one of the most respected military officials in the United States, serving as the National Security Adviser to former President Ronald Reagan, the Chairman of the Joint Chiefs of Staff for President George H. W. Bush, and as Secretary of State for George W. Bush.
Despite serving as a proud Republican throughout his political career, Powell revealed to CNN in early 2021 that he no longer considered himself a Republican following the Capitol riots on January 6. Prior to the 2020 election, Powell also crossed party lines to endorse the current President of the United States Joe Biden. 
Paying tribute to Powell on Monday, October 18, the former Republican President George W. Bush said in a statement, "He was a great public servant starting with his time as a soldier during Vietnam... He was highly respected at home and abroad. And most important, Colin was a family man and a friend" (via Twitter).
Per CNN, Powell is survived by his wife Alma Vivian Powell, whom he wed back in 1962, and his three children.