Costume Accessories To Look For At A Thrift Store
Evgeny Atamanenko/Shutterstock
Halloween is right around the corner and the pressure is on to find the best costume to wear to your upcoming spooky party. While Halloween is one of the most exciting and fun holidays on the calendar, it can also be one of the most expensive. According to Fox61, the average Halloween costume runs at about $45. That number is fairly steep, but when you factor in buying candy, food for the party, decorations, and adult beverages, you can be looking at a hefty price tag for your festivities.
Thankfully, you can shop frugally and cut some corners when it comes to buying your Halloween costume this year. While there are some items you should definitely pass on buying from the thrift store, like a cool hat or a pair of shoes, there are a few items that can spice up your costume that are safe to buy from the thrift store (via Insider).
Thrift stores are the perfect place to buy costume jewelry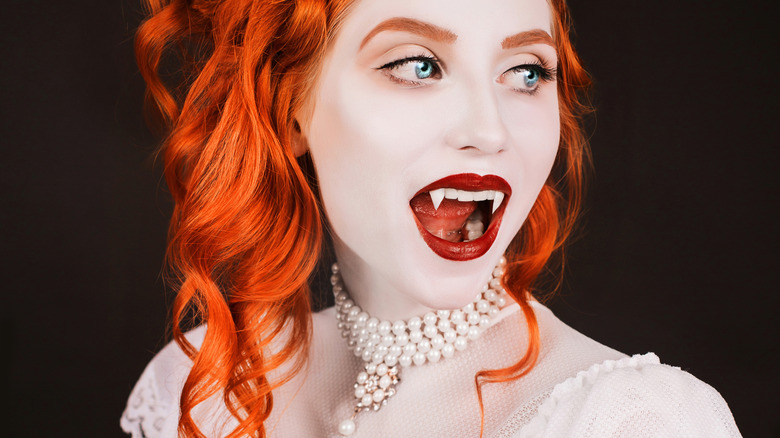 iiiphevgeniy/Shutterstock
If you have the perfect costume idea but feel it needs some final touches like jewelry, you should check out your local thrift store for some unique options! According to Thought Catalog, thrift stores like Value Village can be the perfect destination to find the finishing touches your costume needs without breaking the bank. Value Village even issued a statement bragging about their selection of Halloween costume accessories, stating, "Whether it's costume jewelry, props, wigs, or makeup, there are plenty of unique options available at Value Village that will add the finishing touch to any costume. Be sure to check out departments of the store that you wouldn't normally think to look at, because sometimes the perfect accessory can be discovered in the most unexpected section of the store."
Whether you have a Value Village near you or not, this is great advice for shopping for pieces of a Halloween costume at a thrift store. Check the most unusual departments for jewelry and accessories and you might hit the jackpot! Even Goodwill writes that it is important to go in with an open mind when searching for Halloween costume ideas at a thrift store!
Check the thrift store for the perfect vintage uniform or band tee to complete your costume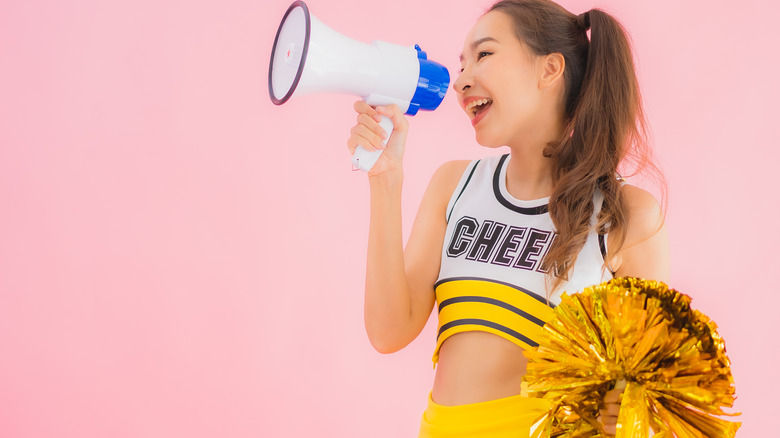 Lifestyle Travel Photo/Shutterstock
According to Parade, there is no better time to shop at a thrift store than during the Halloween season. October is the month you can expect to find the best sales. So, if you are looking for a specific piece to make your costume, there are several cost-effective options you can score at your local thrift store (via Salvation Army).
Do you want to be a cowgirl? Grab a flannel from your local thrift store. What about an '80s rocker? Find the perfect band tee and leather jacket for half the price. You can even find vintage schoolgirl or sports uniforms for less than half of what stores like Spirit Halloween are going to charge you. A schoolgirl outfit from Spirit will cost you around $30!
Also, while you are there, you can snag the most inexpensive Halloween decor items you will find on the market this season (via America's Thrift). Choosing a thrift store for your Halloween needs this year can save you tons of money!