Here's How Melania Trump Ranks As A Former First Lady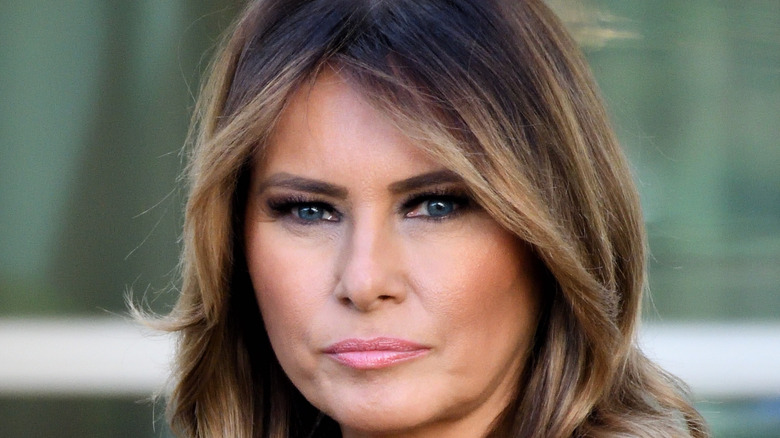 Evan El-Amin/Shutterstock
A new survey from Zogby Analytics asked voters to rate the last 12 first ladies of the United States. The options for each included an overall score of Great, Near Great, Average, Below Average, and Failure.
Jacqueline Kennedy Onassis received the highest ranking in this inaugural First Ladies Greatness Poll, with 65%. During her time in the White House, she was praised for her fashion, her decorating, and her influence, as pointed out by Insider, and her legacy continues today.
Following closely behind Jackie O. was Michelle Obama, with 51%, and Nancy Reagan, with 50%. These two also became true icons while serving as first ladies. It is important to note that the husbands of these top three — John Kennedy, Barack Obama, and Ronald Reagan — were also popular and well-liked former presidents. In fact, in C-Span's Presidential Historians Survey of 2021, JFK, Reagan, and Obama received final scores of 699, 681, and 664, respectively, sitting in 8th, 9th, and 10th place.
People have called out Melania Trump for everything from fashion choices to plagiarism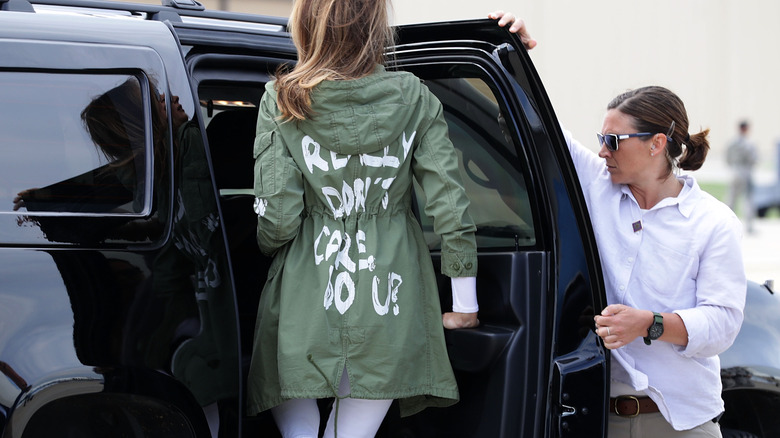 Chip Somodevilla/Getty Images
The three lowest scores in Zogby Analytics' First Ladies Greatness Poll belonged to Hillary Clinton, with 35%, Melania Trump, with 34%, and Pat Nixon, with 28%. And, once again, their husbands were also controversial and not so liked.
According to Time, both Clinton and her husband, former President Bill Clinton, face "Clintipathy," defined as "a pathological hatred for them." Richard Nixon has been called one of the worst presidents of all time, due to his association with the Watergate scandal (via U.S. News & World Report).
Then, there are the Trumps. Melania has been called out for things like the "I really don't care, do u?" jacket she wore to an immigrant detention center (via Vanity Fair) and her speech at the Republican National Convention, which included lines from Michelle Obama's speech at the 2008 Democratic National Convention. She is also married to Donald Trump, who has been bashed for making misogynistic and racist comments, which likely contributes to her being so unpopular (via the Chicago Tribune).