Prince Charles Reveals His Biggest Fear For Prince George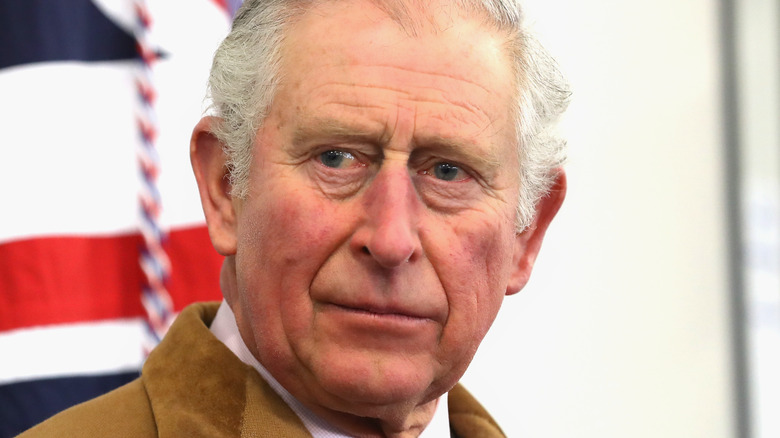 Chris Jackson/Getty Images
Prince Charles is said to be a proud grandfather to all of his grandchildren (via Cheat Sheet). However, the Prince of Wales does spend more time with his son Prince William's children as they live closer. People reports that Charles "comes alive" when in the presence of his grandkids and that he loves spending time with Prince George, Princess Charlotte, and Prince Louis. The future king is said to enjoy the company of the children so much that he even had William's childhood treehouse refinished so that the children can play on it when they visit him at his home, Highgrove House.
"Charles and Camilla absolutely adore being grandparents and are enthralled with Charlotte and George," a source told the outlet in 2017, before Louis' birth. "Charles is a warm and caring guy, but he comes even more alive around little George. He loves spending time with him." 
While it seems that Charles has a very special bond with his first-born grandson, there are also some big concerns about the young royals' future. Recently, Charles spoke out about the issues that little George may have to face when he's an adult, admitting some of his biggest fears for future generations.
Prince Charles is worried about the impact of climate change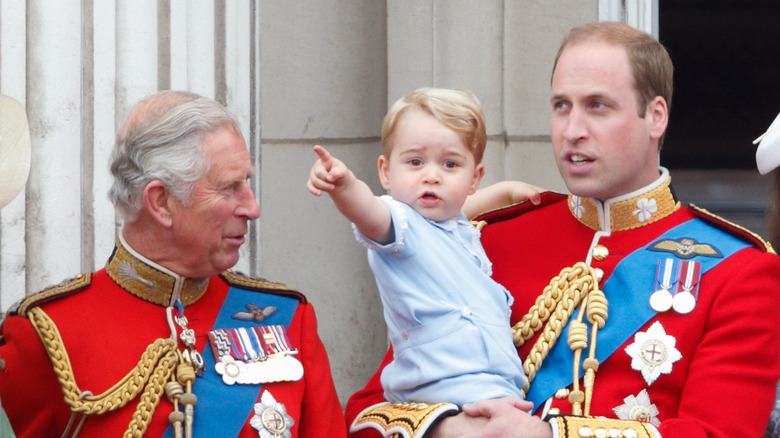 Max Mumby/indigo/Getty Images
Prince Charles and his oldest son, Prince William, have been working hard to bring awareness to climate change and other environmental issues. The two future kings are also passing down their beliefs and knowledge to William's son, Prince George. In a brand new documentary titled "COP26: In Your Hands," Charles opened up about what the future may be like due to climate change, and what he fears his grandchildren may have to deal with in the coming years.
"I am old enough to have a grandson," Charles said in the documentary (via People). "Like you, he is learning how climate change is causing the big storms and floods, droughts, fires and food shortages we are seeing around the world. When I was [George's] age, people had no idea about the damage we were doing."
He continued, "But by the time I was a teenager, I started to see that if we didn't stop polluting our planet, we would face a very dangerous future indeed. This is why I've spent so much of my life trying to warn that we have to operate in ways which can make nature thrive, not suffer."
The Prince of Wales went on to urge people to do their part to help future generations enjoy the planet, and encouraged others to take the issue seriously for the sake of their children and grandchildren.