Hoda Kotb Reveals She Was Worried Her Relationship Would End For This Surprising Reason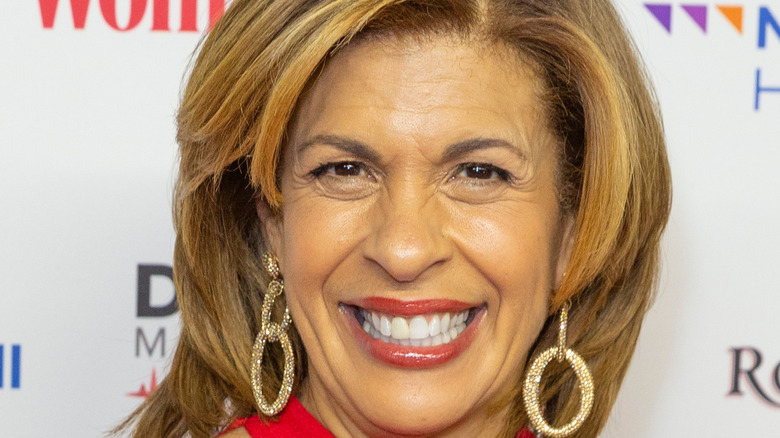 lev radin/Shutterstock
Though she had an incredibly successful career and seemingly healthy and loving relationship with New York financier Joel Schiffman, T"oday host Hoda Kotb still felt as though something important was missing from her life. During an appearance on People's podcast, "Me Becoming Mom," last week, Kotb revisited her path to the adoption of her two children, Haley Joy and Hope Catherine. "I was actually with a girlfriend and we were walking down a street and I remember it like it was yesterday," Kotb said on the podcast (via the Daily Mail). "Because I had never shared it with anyone that I had wanted — I still yearned for [children] because it seemed like wanting to go to the moon, it's not happening, so don't even bring it up."
At the time of this out-loud realization, Kotb was in her fifties and had quietly kept these feelings to herself for years. The road to motherhood developed fairly slowly for Kotb, is unable to conceive and carry children as a result of months of treatment and surgery to treat a breast cancer diagnosis that she received in 2007 (via Adoptions With Love).
Despite finally realizing that she wanted to start a family, she had one more obstacle to overcome before making that dream a reality.
Hoda Kotb feared her desire to adopt a child would put her relationship in jeopardy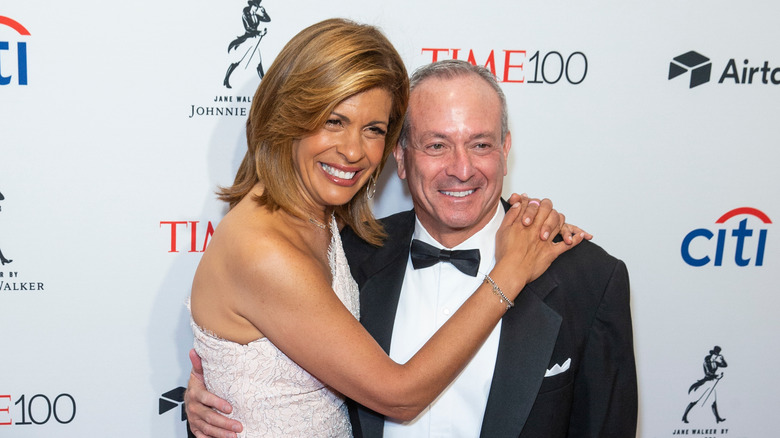 lev radin/Shutterstock
While sharing her adoption story on the "Me Becoming Mom" podcast (via the Daily Mail). Hoda Kotb revealed that one of the scariest aspects of this process came when she had to talk about the prospect of adoption with her fiance, New York financier Joel Schiffman. According to Kotb, the pair had just moved in a year prior to her aforementioned epiphany while speaking with her friend, and she was nervous that 63-year-old Schiffman would not be interested in becoming a father again at this stage in his life. "I looked him in the eye and I said, 'I would like to explore adoption with you.' And there was like a second in there, I was like, 'This is the end of a relationship or the beginning of a family,' Kotb said.
Though Kotb had told him to wait a week to mull things over, Schiffman told Kotb without any hesitation that he was completely on board with having kids with her. "I knew in that moment I chose right because it was the thing that would make me the happiest on earth," Kotb said. He made all the decisions so easy and clear. I said, 'I chose right. I chose a man who chose my happiness over his convenience maybe in that moment.'"
Schiffman and Kotb went on to adopt Haley, 4, in 2017, and Hope, 2, in 2019.