How They Really Pick Partners On Dancing With The Stars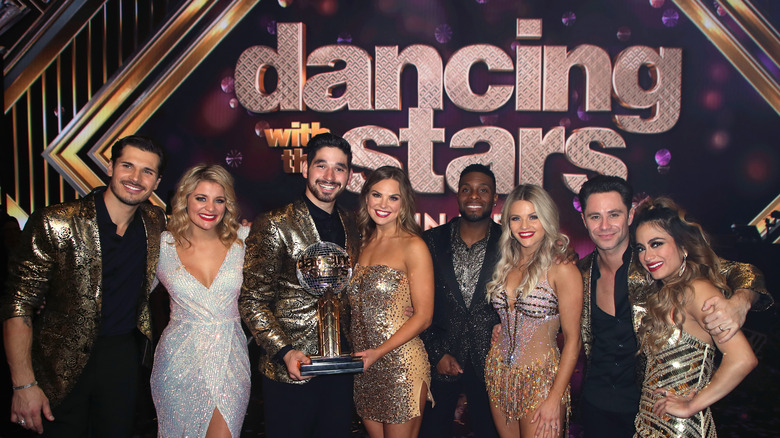 David Livingston/Getty Images
"Dancing With The Stars" fans know that the reality TV dancing competition series is a huge production. The sets, the lights, costumes, glam, music, and everything else that it takes to pull off the show each week is something that fans love to see get put together on Monday nights. However, there is so much that goes on behind the scenes that viewers don't get to see. According to Us Weekly, "DWTS" execs have the final say in nearly every aspect of the show, including the glam team.
"Our team is award-winning and fantastic," producer Deena Katz told Glamour in 2015. "Kirstie Alley had a really hard time with it and really fought it," she said. "Now Kirstie uses our makeup artist for her. I get that fear, but they just have to take a leap with all of it. We promise they're going to look great." 
The production also gives plenty of notes during rehearsals. "We give a range of notes from lights, there might be a performance that is too dark, or it may be a straightforward wardrobe note that we hate the color of that tie, should we give him a different tie? It can be any range of things," executive producer Joe Sungkur told Business Insider in 2018.
In addition, the producers also get the final say about which stars are partnered with the professional dancers.
Compatibility is key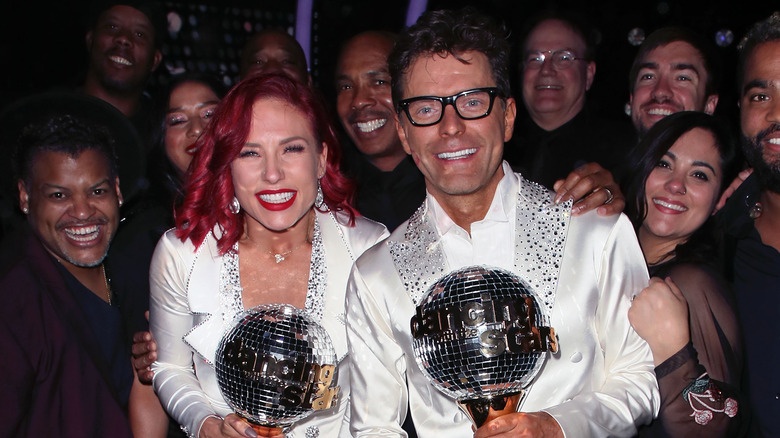 David Livingston/Getty Images
Us Weekly notes that "Dancing With The Stars" contestants don't often get to choose which professional dancer they get as a partner. Instead, production spends some time with the stars and partners them with the pro dancer they think will allow them to be as successful as possible. "There are some celebs that have wishes, and we always say we can't guarantee it. That's why we meet all the celebrities and know all the dancers because some celebs think they know better," casting producer Deena Katz previously admitted to Glamour. "We are never ever going to try to pair people that we think won't get along. We always want the best pairing because we know them so well."
In 2015, former "DWTS" showrunner Rob Wade admitted that the show is strategic about the pairings. "We don't pair people who aren't going to get on. It's too intense. It's not like 'The Bachelor' or something, we couldn't do that. That would just be a miserable experience for the celebrity, for us and the viewer," he said. "You don't want to see two people who don't like each other and, quite frankly, we have made that mistake pairing people up who didn't get on so well." Former professional dancer Mark Ballas also confessed that the "height and size" of a contestant is also taken into account when producers are pairing them with their partners.
After so many seasons on the air, it seems that the "DWTS" production knows a thing or two about how to choose partners.