How Did Mary Kay Letourneau Feel About Her Relationship With Vili Fualaau Before Her Death?
Mary Kay Letourneau first made headlines in 1996 when she was caught sexually abusing her 12-year-old student, Vili Fualaau (via People). Letourneau, who was 34 and married with four children at the time, was convicted of child rape and spent over seven years behind bars. Before Letourneau went to prison, she violated court orders to not contact Fualaau and became pregnant twice before he turned 15.
As reported by The New York Post, Letourneau gave birth to two daughters fathered by her student, the youngest of whom was born while she was in prison. Fualaau's mother raised the girls until Letourneau was released from prison.
Once Letourneau had completed her sentence, she and Fualaau married in 2005. The relationship ended in 2019 (via Today), but Fualaau spent Letourneau's final hours with her when she died from cancer in July 2020.
"I turned off her breathing machine just to hear if she was breathing just really soft, and at that moment, I had to, you know, tell the kids that they need to call the rest of the siblings to come and say their goodbyes. This is it," Fualaau said (via Today), referring to the two daughters they shared and Letourneau's four other children from her previous marriage.
Letourneau had previously claimed she didn't know she had committed a crime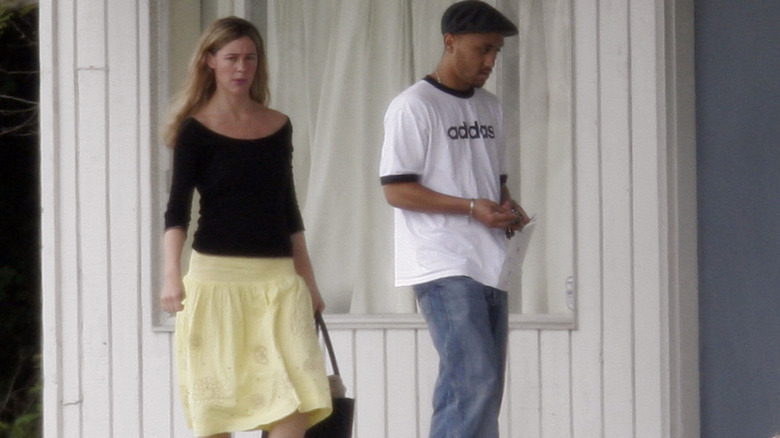 Ron Wurzer/Getty Images
As recently as 2018, Letourneau claimed during an interview on Australia's "Sunday Night" that she didn't know having sex with a 12-year-old student was a crime. Letourneau maintained that she was wrongfully imprisoned, telling "Sunday Night" that "I did the best that I felt at the time the decision that I made, and I tried to take the guilty plea back when I realized I was tricked and coerced into it."
However, a source close to Letourneau told People that by the time she died, the former teacher expressed remorse for sexually abusing Fualaau.
"The bottom line was that she understood on a very deep level that she had really made a mess of her life and the lives of many other people back in 1996," the friend, who received a letter from Letourneau six weeks before her death, told the outlet. "She realized that even though things turned out relatively good, that she was responsible for a wide swath of destruction by her actions. She apologized to a lot of people for a lot of things."
If you, or anyone you know, have been a victim of sexual assault, help is available. Visit the Rape, Abuse & Incest National Network (RAINN) website or contact RAINN's National Helpline at 1-800-656-HOPE (4673).