Prince William And Kate Middleton Are Trying To Make Charlotte And Louis' Lives As Normal As They Can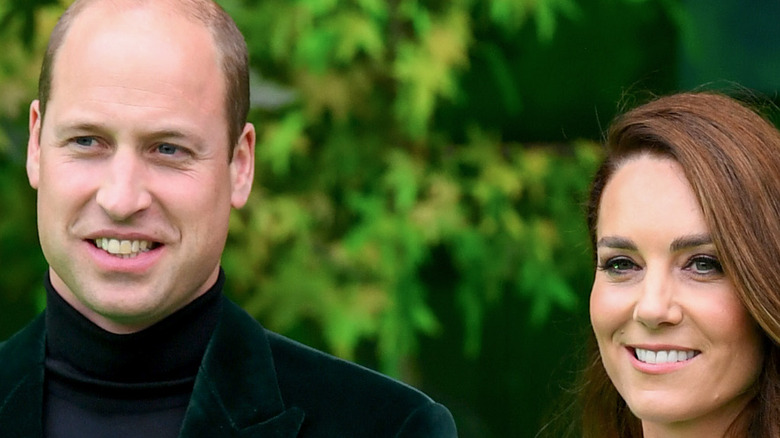 Joe Maher/Getty Images
It's not easy growing up in the fish bowl that is the British monarchy, but Prince William and his wife, Kate Middleton, are determined to make things as normal and easy as possible for their second two children, Charlotte and Louis, who are not destined to ascend to the throne like their older brother, George. With William next in line for the throne after his father, Prince Charles, and William's eldest son, George, next in line after him, Charlotte and Louis face much different futures and their parents want them to aim for an adult life that's not completely taken up by being royal.
In fact, there have been reports that Charles wants to pare down the role of the monarchy when he becomes king, according to The Telegraph. Apparently, while Charles plans to live at Buckingham Palace as king, it will be in his own flat, as he opens up more of the palace to the public. With this scaled-back monarchy likely in the future, William and Kate are thinking ahead for their younger two children.
William and Kate prepare their children for life outside royalty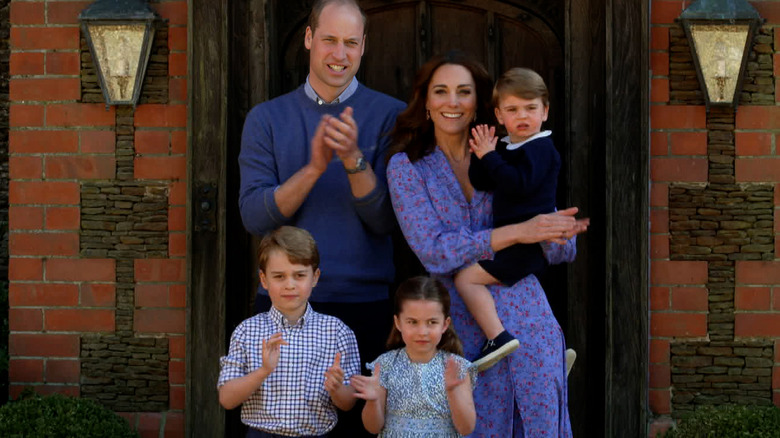 Comic Relief/Getty Images
Royal reporter Camilla Tominey explained on an episode of The Telegraph's "Royal Insight" what she believes will happen to Charlotte and Louis once they become adults and it might not be different from what some of their cousins are doing now.
"A lot of the more minor royals have got careers of their own, so they're not really being taxpayer-funded," she said. "And equally this extent to which the Cambridges have tried to normalize the lives of their children, very much seems to be pointing in the direction of yes, Prince George obviously having his destiny mapped out, but Princess Charlotte and Prince Louis ... having their own careers? They don't want history to repeat itself and have Prince Louis ... seem like a royal hanger-on, and go down the Duke of York path, so they've got to get the balance right, between what their own children want to do with their lives and their royal commitments."
Currently, the Duke of York, aka Prince Andrew, who never really had a career of his own aside from some time in the British Royal Navy that ended two decades ago, is embroiled in a lawsuit alleging he sexually assaulted a woman when she was underage, something Andrew vehemently denies (via CNN).